Regular price
Sale price
$17.77
Unit price
per
Sale
Sold out
5000 mg Strength per Capsule
Min. 40% Ellagic Acid
Potent 20:1 Extract
120 Capsules per Bottle
100% Vegetarian
FDA and GMP Certified
Made in the USA
View full details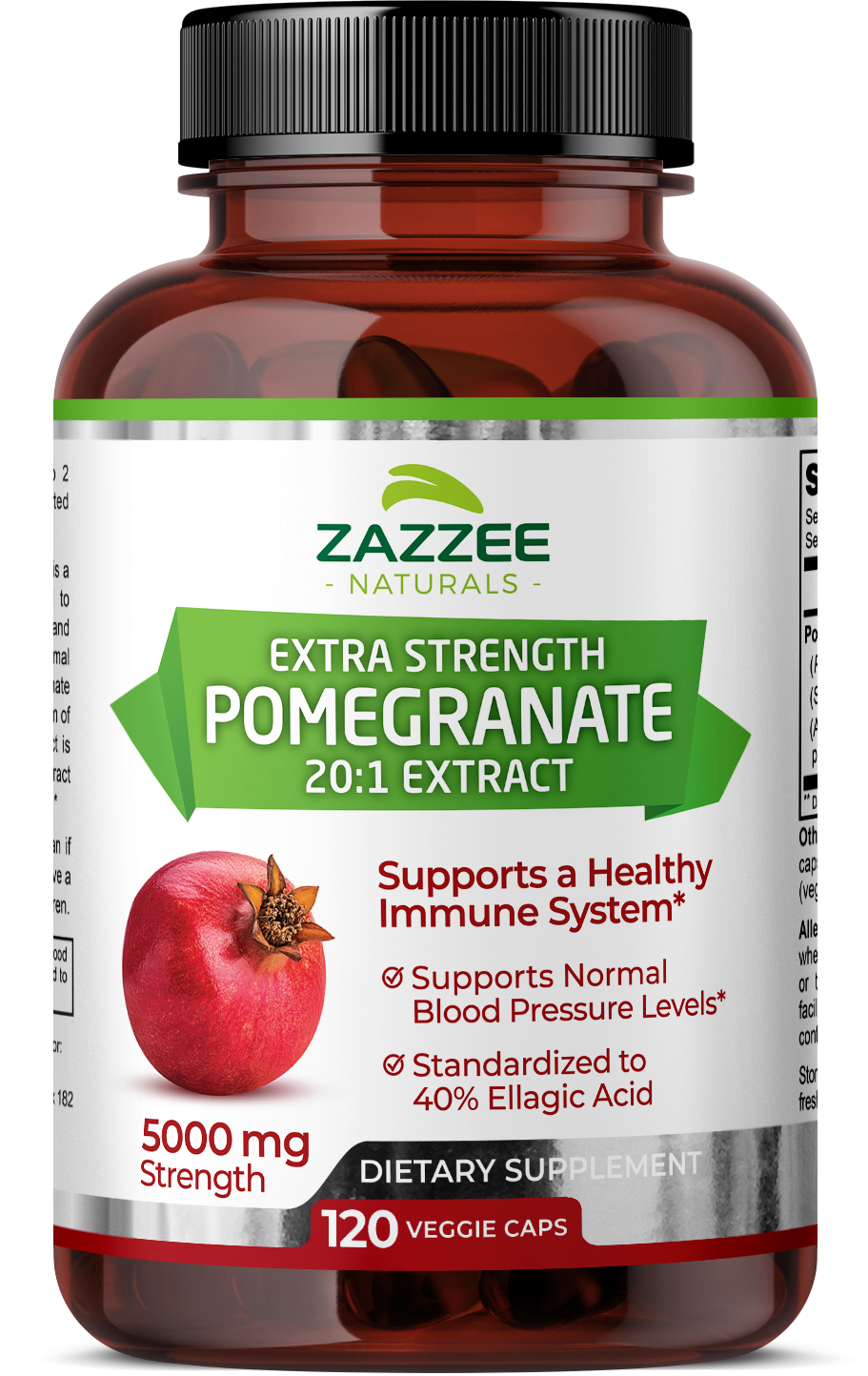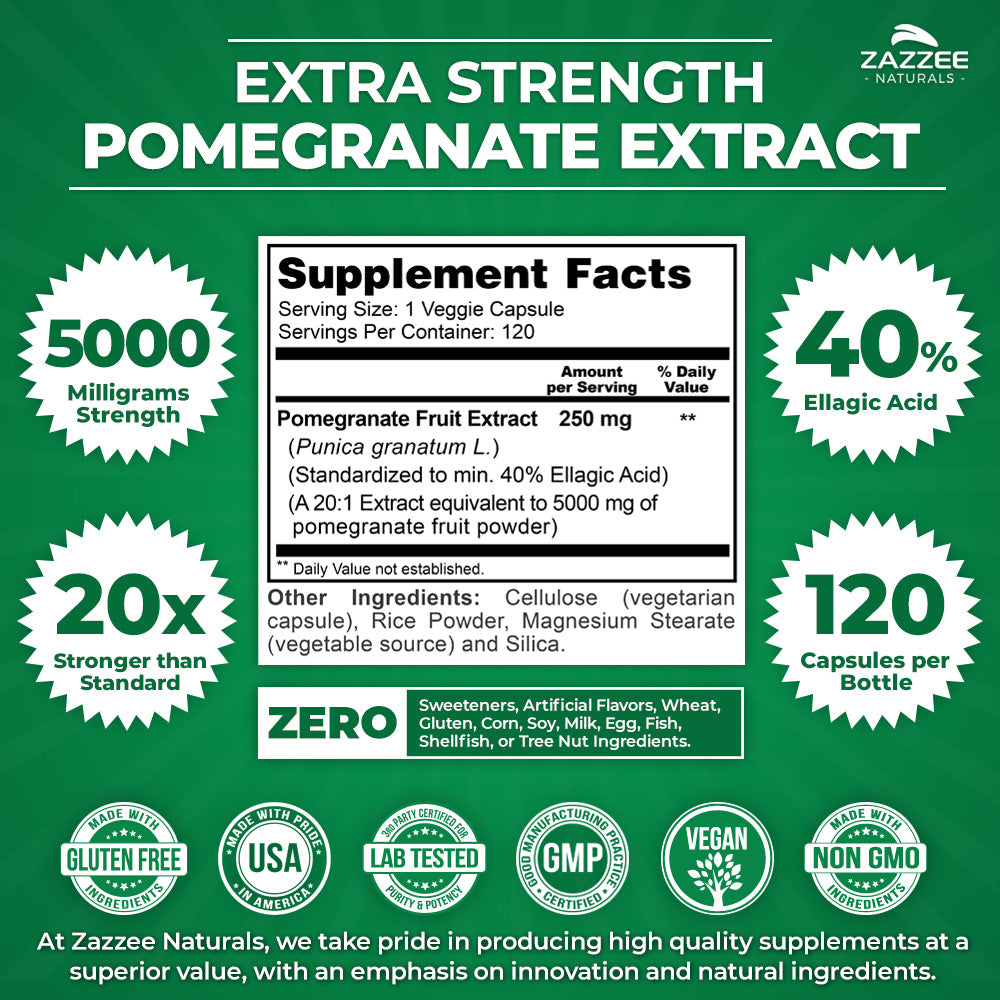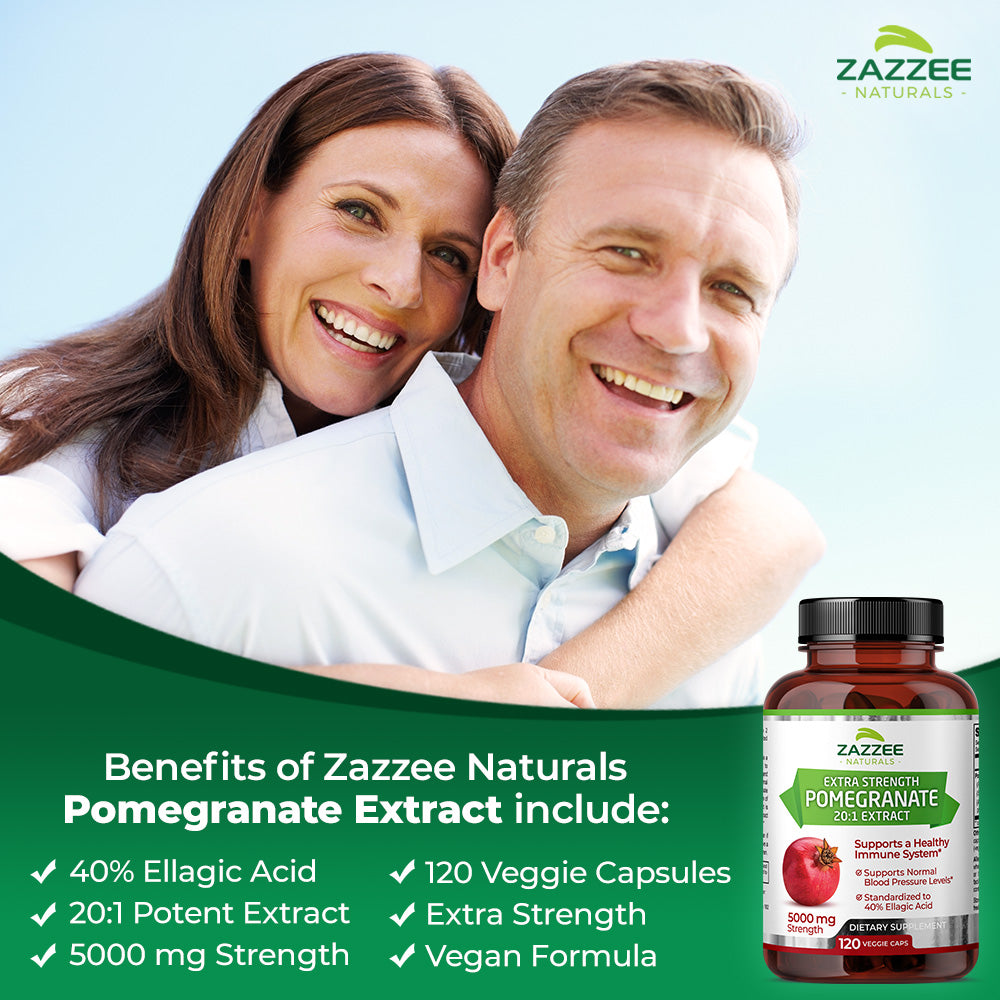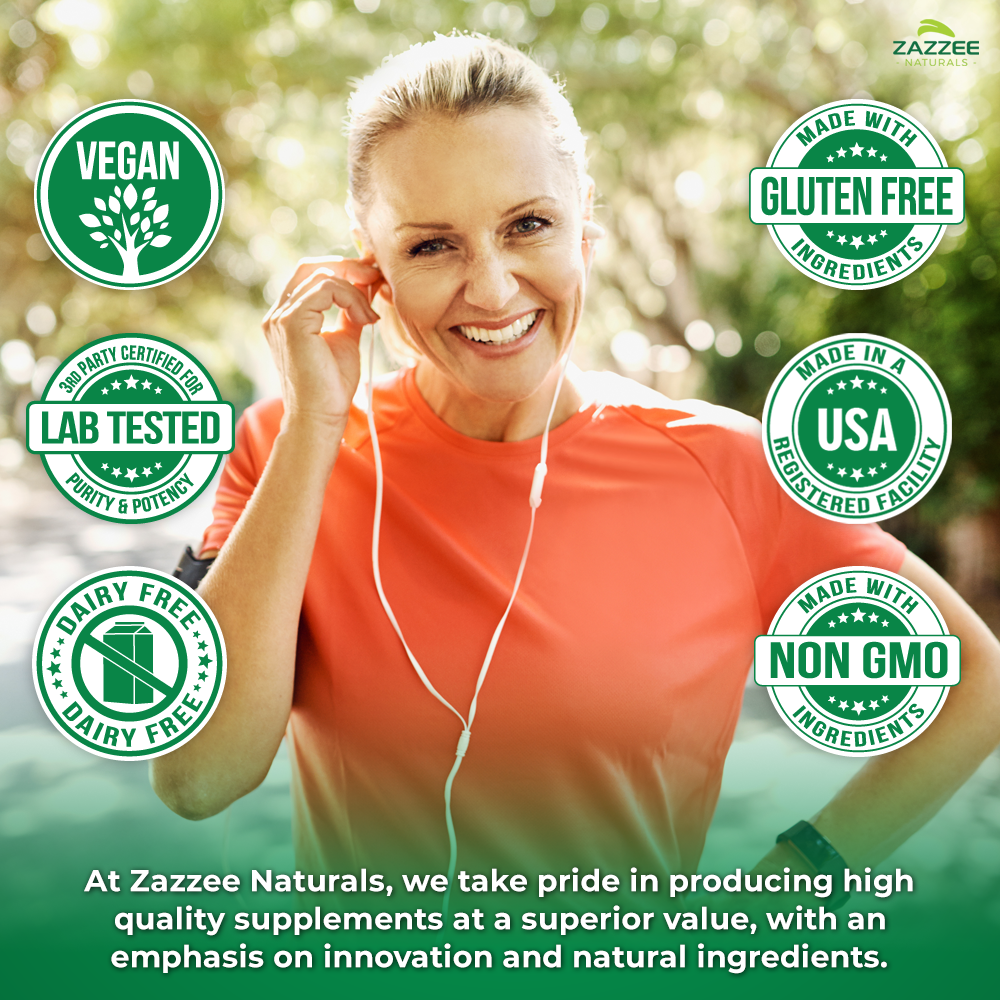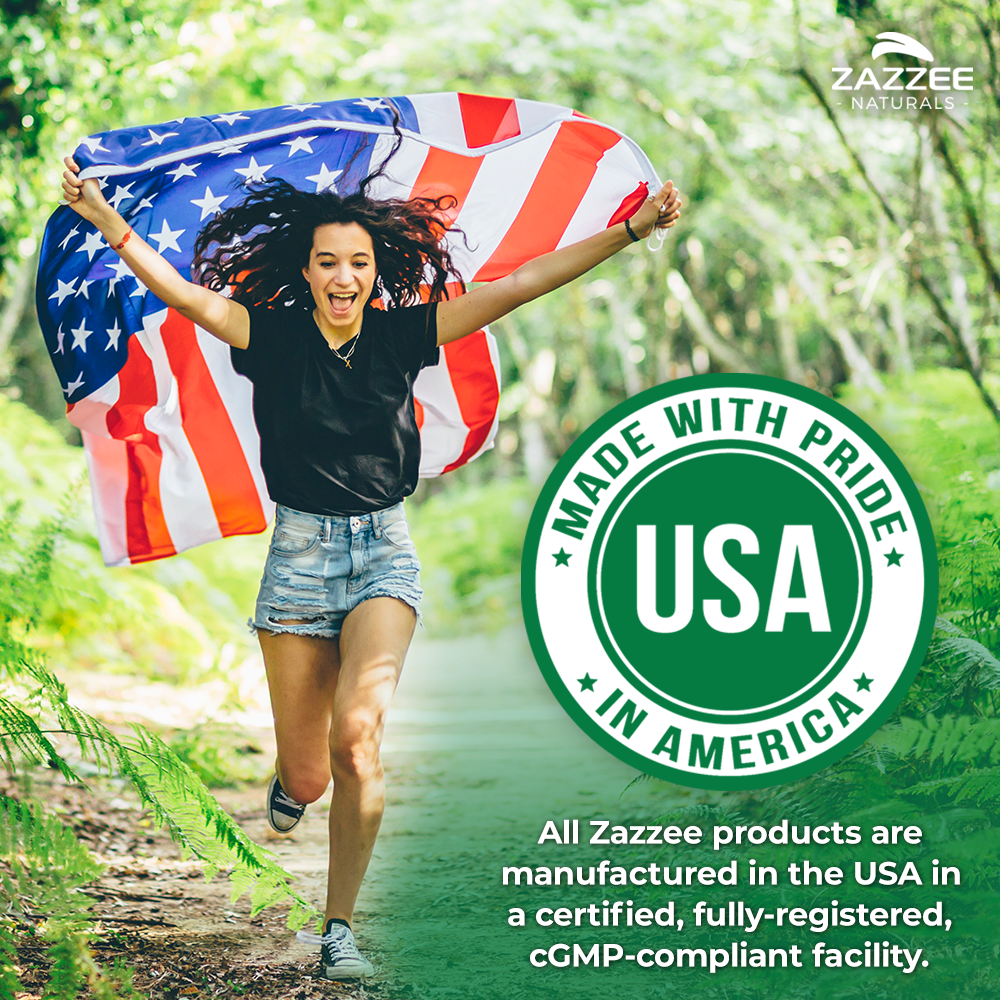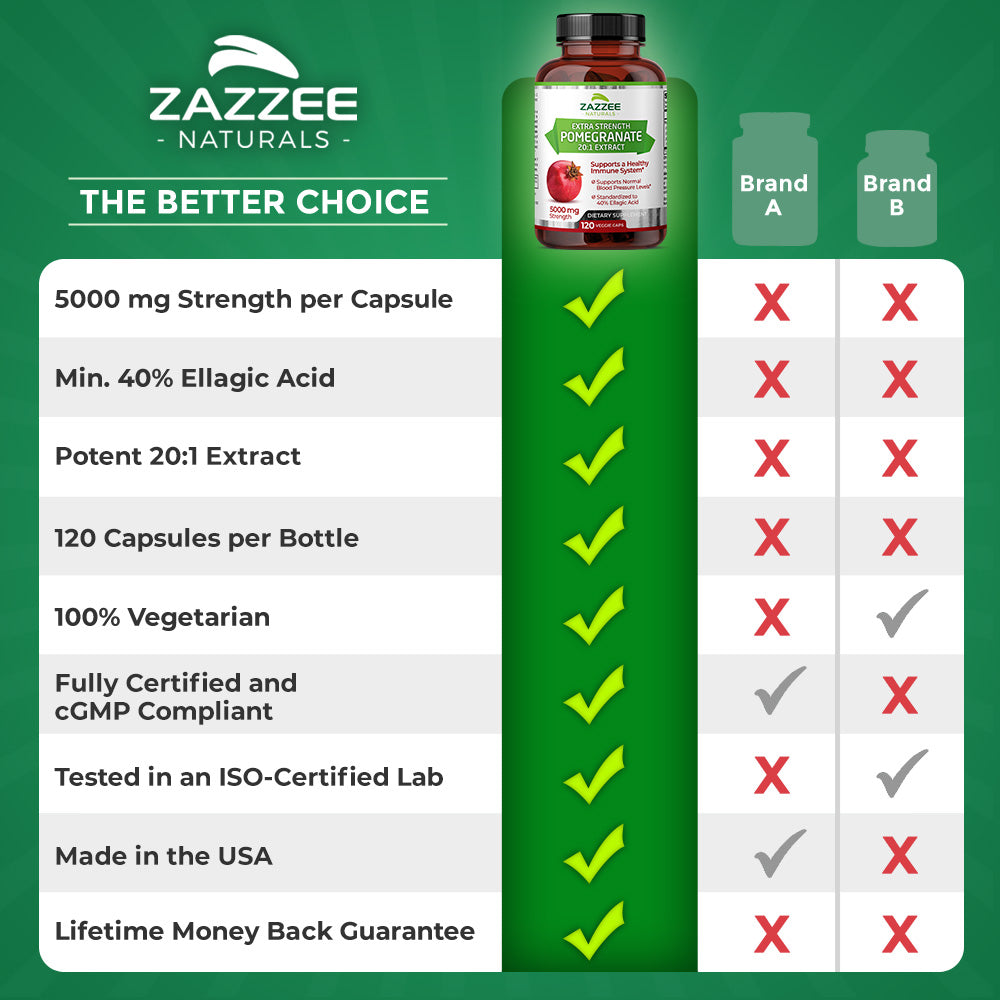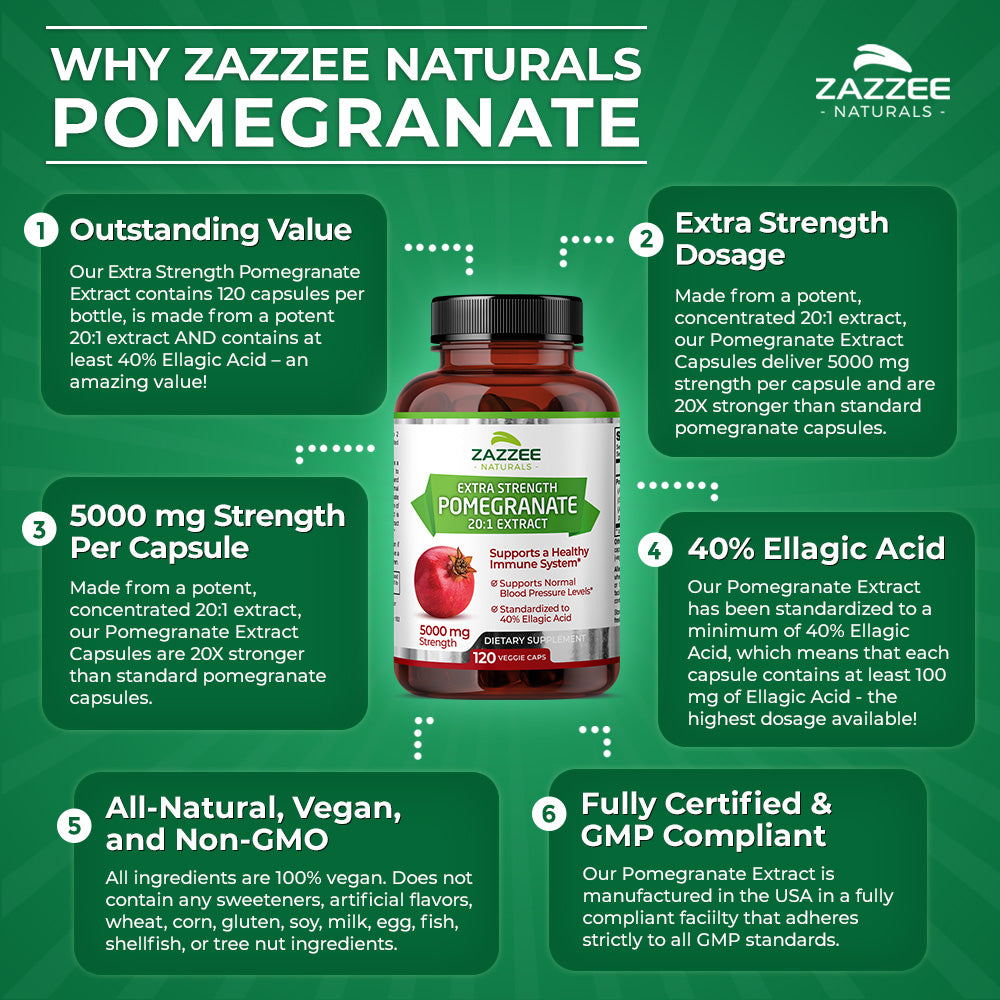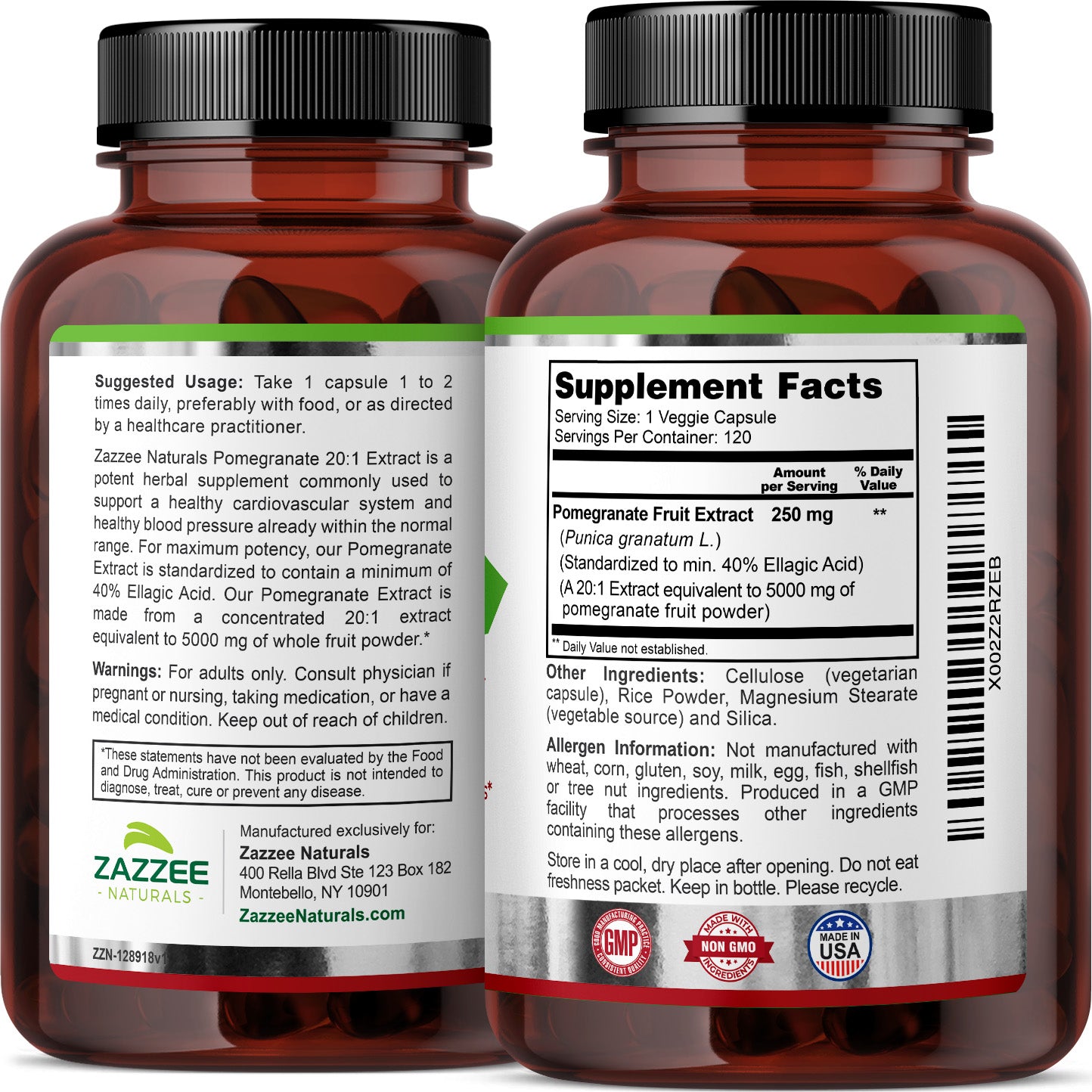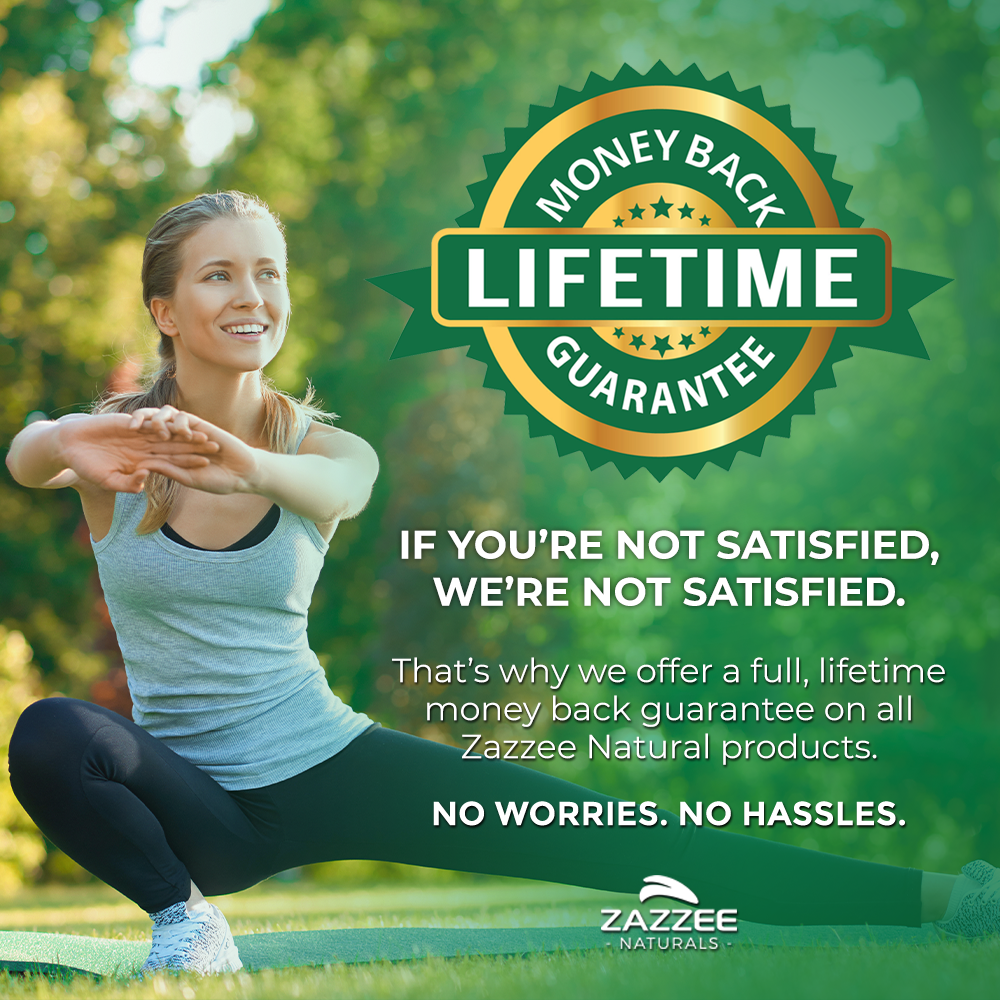 PRODUCT HIGHLIGHTS



Outstanding Value

Our Extra Strength Pomegranate Extract contains 5000 mg strength per capsule, is made from a potent 20:1 extract AND contains 120 capsules per bottle – an amazing value! Compare this to other leading brands that contain less than 120 capsules, use a much less potent, non-extract powder, and do not contain 40% Ellagic Acid. Our Extra Strength Pomegranate Extract is a bargain not be found elsewhere!




5000 mg Strength / 20X Potency

Each capsule contains 5000 mg strength of Pomegranate Extract made from a potent, powerful 20:1 extract. Combine that with a minimum of 40% Ellagic Acid, and our Extra Strength Pomegranate Extract is one of the strongest dosages available!




Minimum 40% Ellagic Acid

Ellagic Acid is the "good stuff", the beneficial compound in pomegranate that provides the desired results. Our Pomegranate Extract has been standardized to contain a minimum of 40% Ellagic Acid, which is one of the highest standardization numbers available. The higher the numbers, the more potent the extract. Clearly, not all Pomegranate Extract is created equal!




Natural, Vegan, & Non-GMO

All ingredients, including the capsule, are 100% vegan. Our Extra Strength Pomegranate Extract does not contain any sweeteners, artificial flavors, wheat, corn, gluten, soy, milk, egg, fish, shellfish, or tree nut ingredients. Enjoy the amazing benefits of our potent Pomegranate Extract without worrying about what else might be hiding in each capsule!




Gold Standard Production

Your health and safety mean everything to us. For that reason, our Extra Strength Pomegranate Extract is manufactured in the USA, in a fully certified facility with adherence to good manufacturing policies and under the most stringent quality control. You can rest assured that you get the best value for your money!

OUR QUALITY ASSURANCES
Vegan

All ingredients are 100% vegan and made from the purest sources available.

Lab Tested

All ingredients are third-party tested to ensure quality, potency and purity.

FDA Registered Facility

Produced in FDA certified facility under the most stringent quality standards.

Gluten Free

All ingredients in this product, as well as the capsules, are 100% gluten free.

Non GMO

We ensure that all ingredients, including the capsules, are completely non-GMO.
Why Use Zazzee Pomegranate Extract?
Our Pomegranate Extract contains a minimum 40% Ellagic Acid for maximum potency. Pomegranate Extract is commonly used to support a healthy cardiovascular system, healthy immune system and normal blood pressure levels.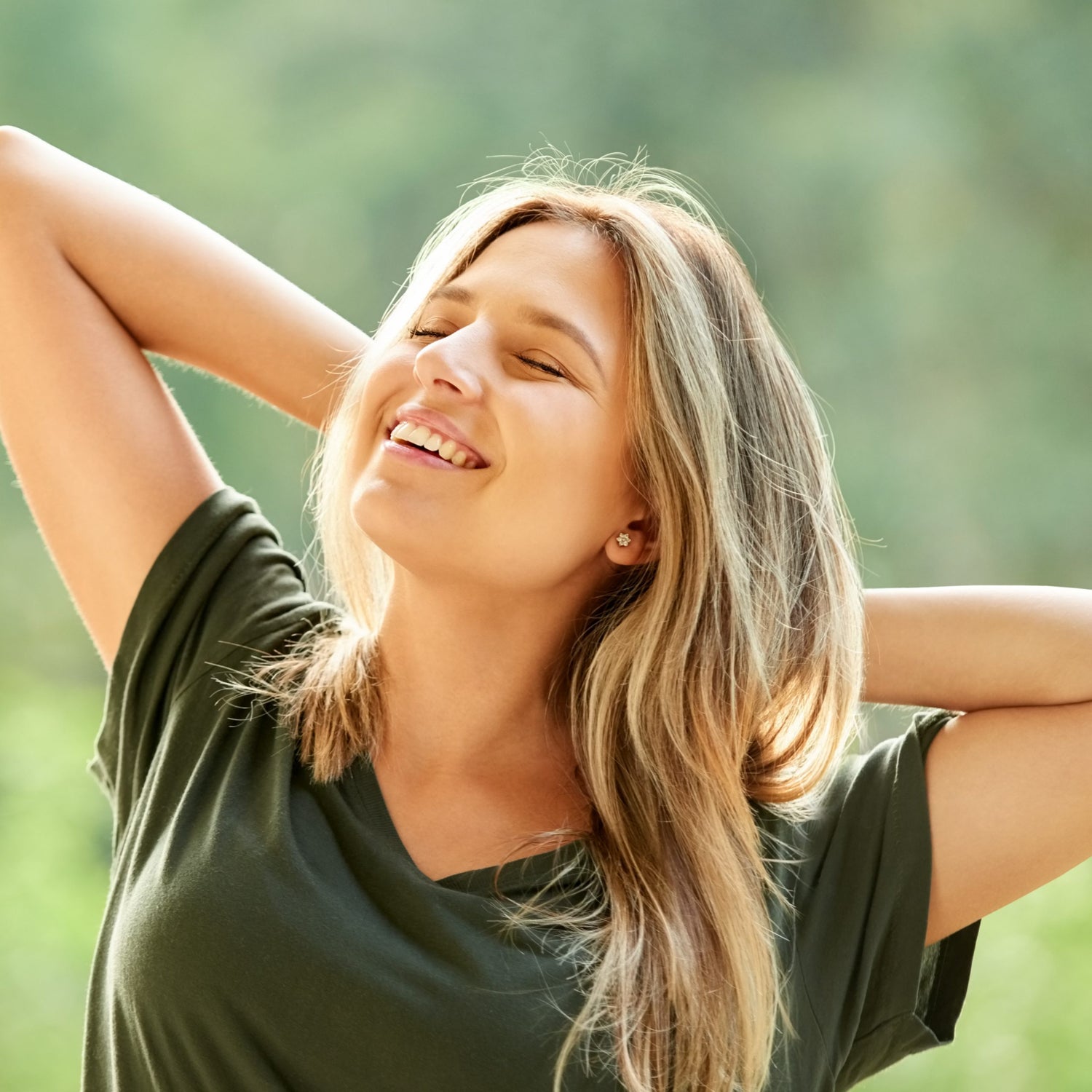 Five Star Reviews from Amazon
Superfood With Innumerable Benefits
Pomegranate is widely acknowledged to support fighting inflammation, cancer, cardiovascular disease, and hypertension. Recent studies also show anti-aging or longevity support. There are so many reasons to supplement with pomegranate, and this product seems like a great choice. It's made in the USA under GMP guidelines and third party lab tested for purity and potency. One serving is comparable to ten grams of pomegranate fruit powder. There are 120 capsules, or a sixty day supply. Whatever your reason for taking pomegranate, this seems like a superior deal in price and quality. I have a sensitive body which welcomes this supplement.
Feb 2, 2022
250mg of Standardized Pomegranate Fruit Extract per Capsule, 120 Capsules per Bottle
...The capsules are of average size and are easy to swallow. The suggested Serving on the bottler reads to take 2 capsules, 1 to 2 times per day, preferably with food. 2 capsules provides 500mg of the Pomegranate Extract. I like that this Pomegranate Extract is standardized as that is something I look for in pomegranate extract. I can't find much to complain about! Made in USA.
Feb 9, 2022
Easy to swallow
Love that the pill is easy to swallow. With this being a 20:1 extract it is rich in antioxidants and supports my immune system because I hate even feeling like I am getting sick.
Apr 26, 2022
Energy booster!
It definitely boosted my energy levels. Do not take it at night, I made that mistake the first time and couldn't sleep. I actually opened the pill capsule and dropped the contents in a cup of pomegranate juice that I bought from the market. Wow! I had tons of energy that felt natural and great. My joint stiffness subsided. I'm going to keep this up and see what other good benefits are on the horizon.
Aug 3, 2022