Regular price
Sale price
$39.97
Unit price
per
Sale
Sold out
USDA Certified Organic
Lowest Price per Ounce
Mess-Free Wide Mouth Container
Fresh Smell and Neutral Taste
Grown in Natural Mineral Water
Bright Green Algae Color
Non-Irradiated
View full details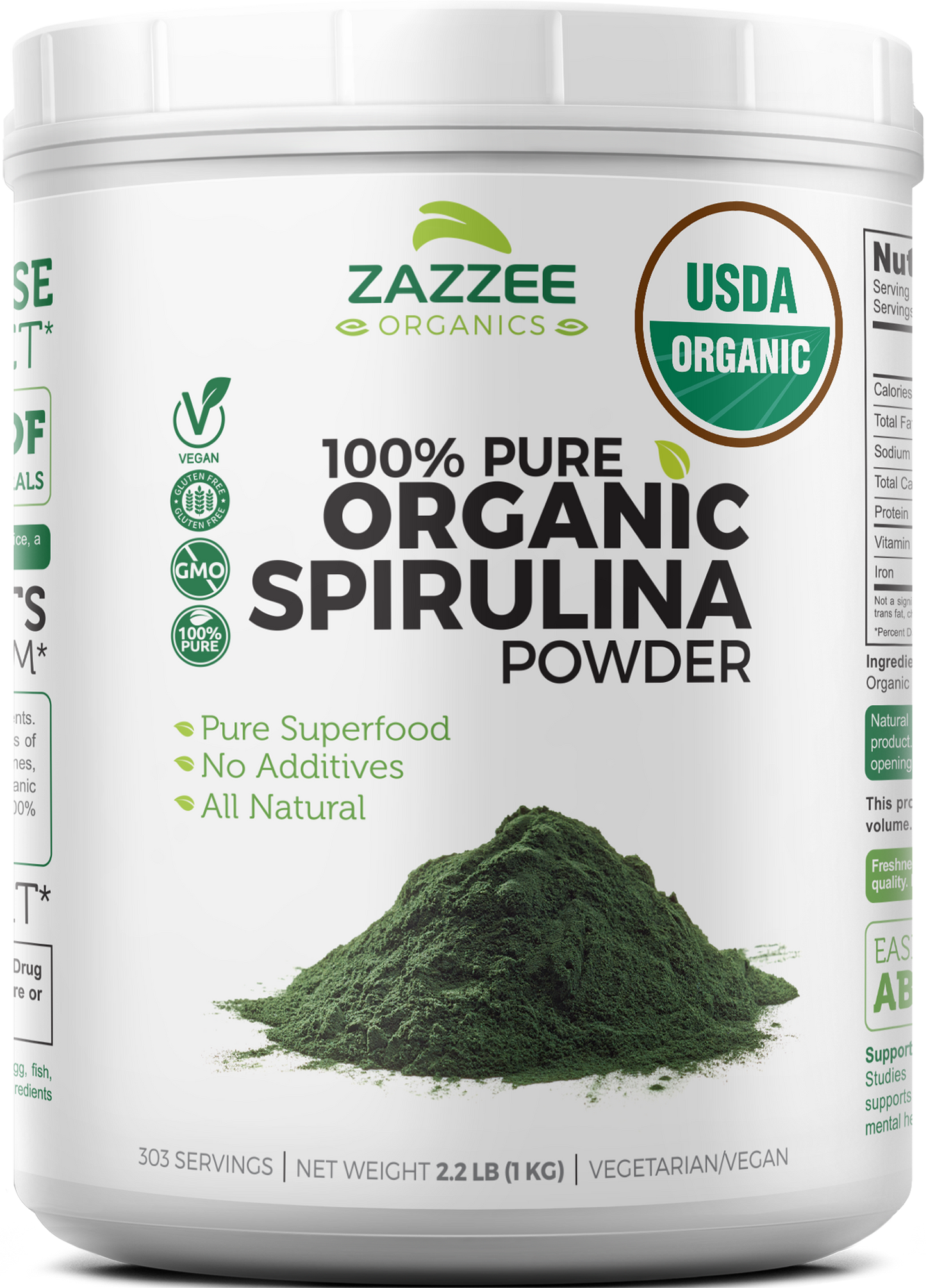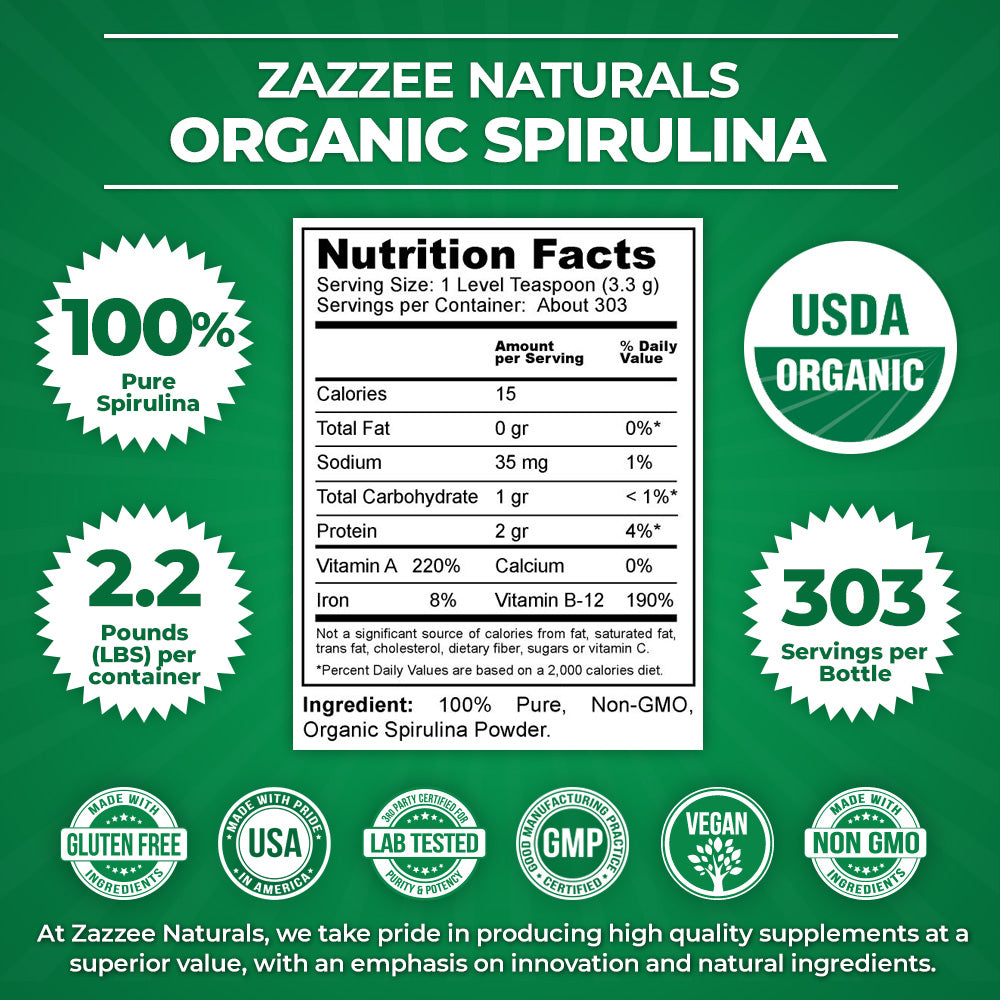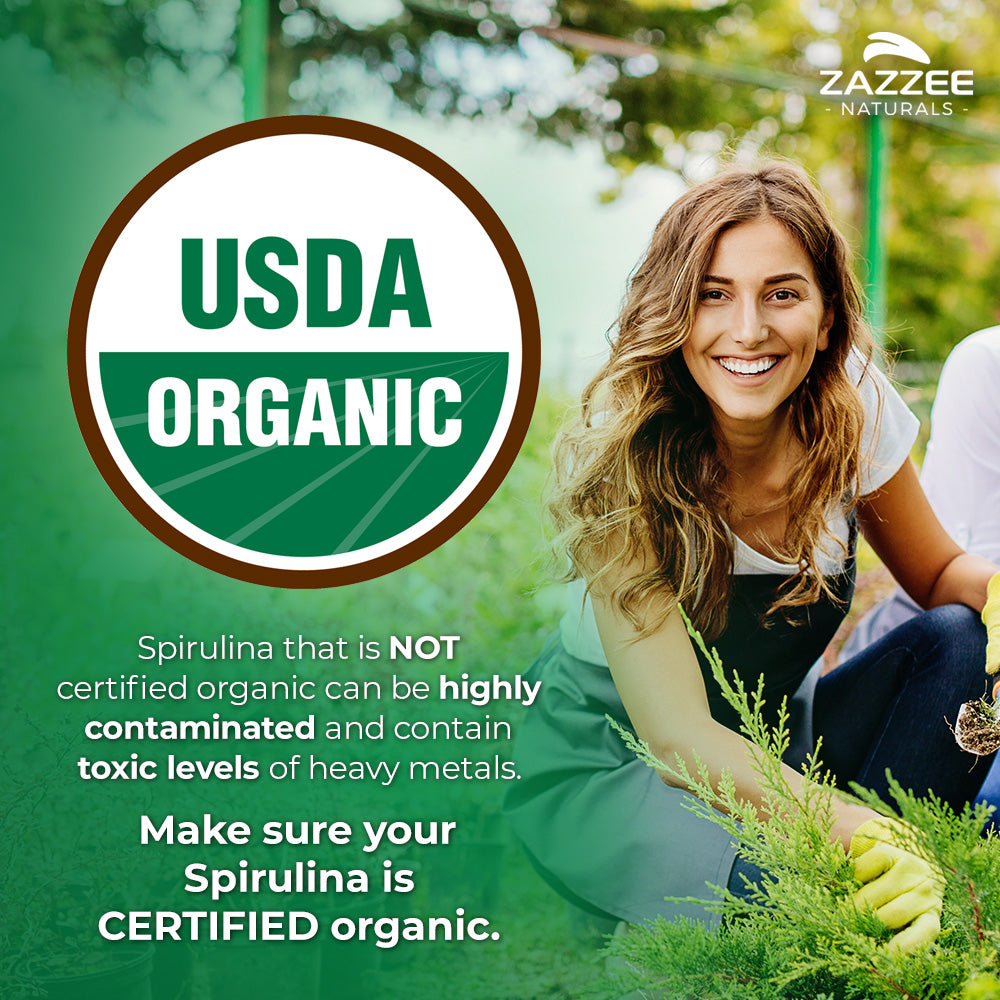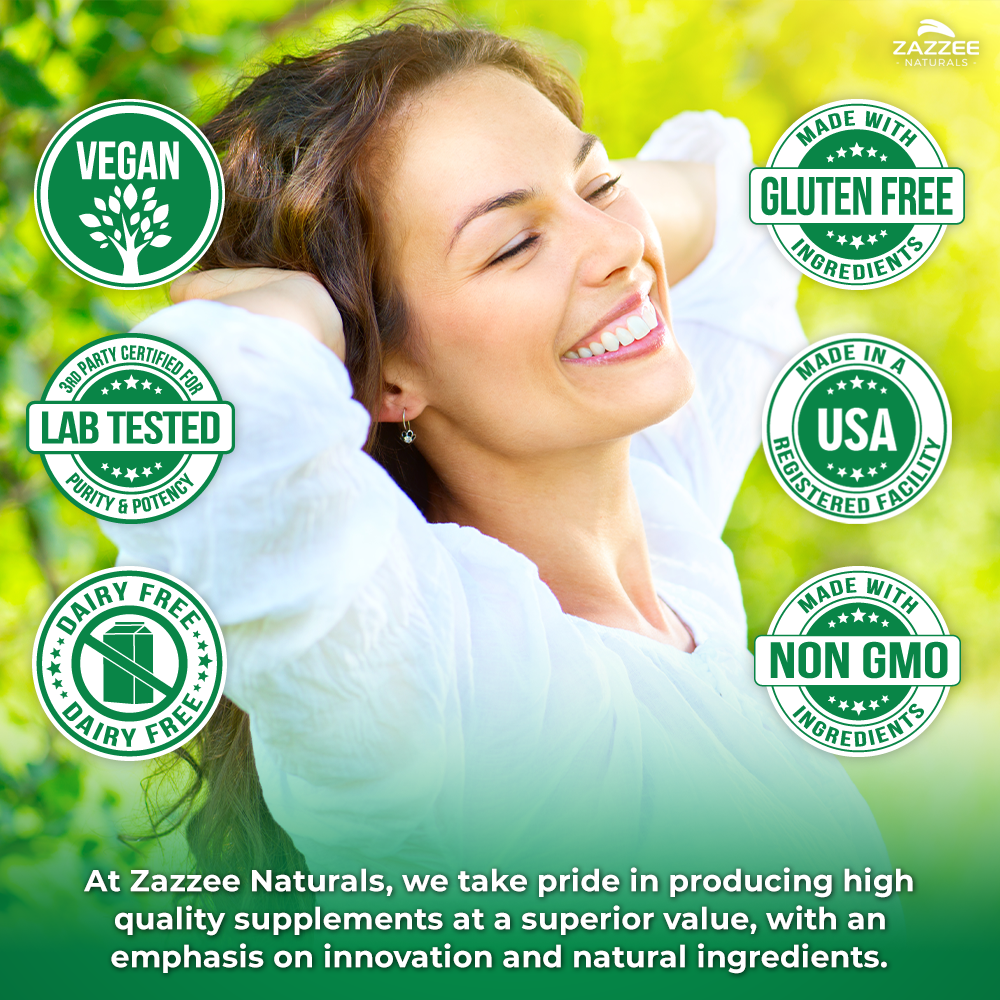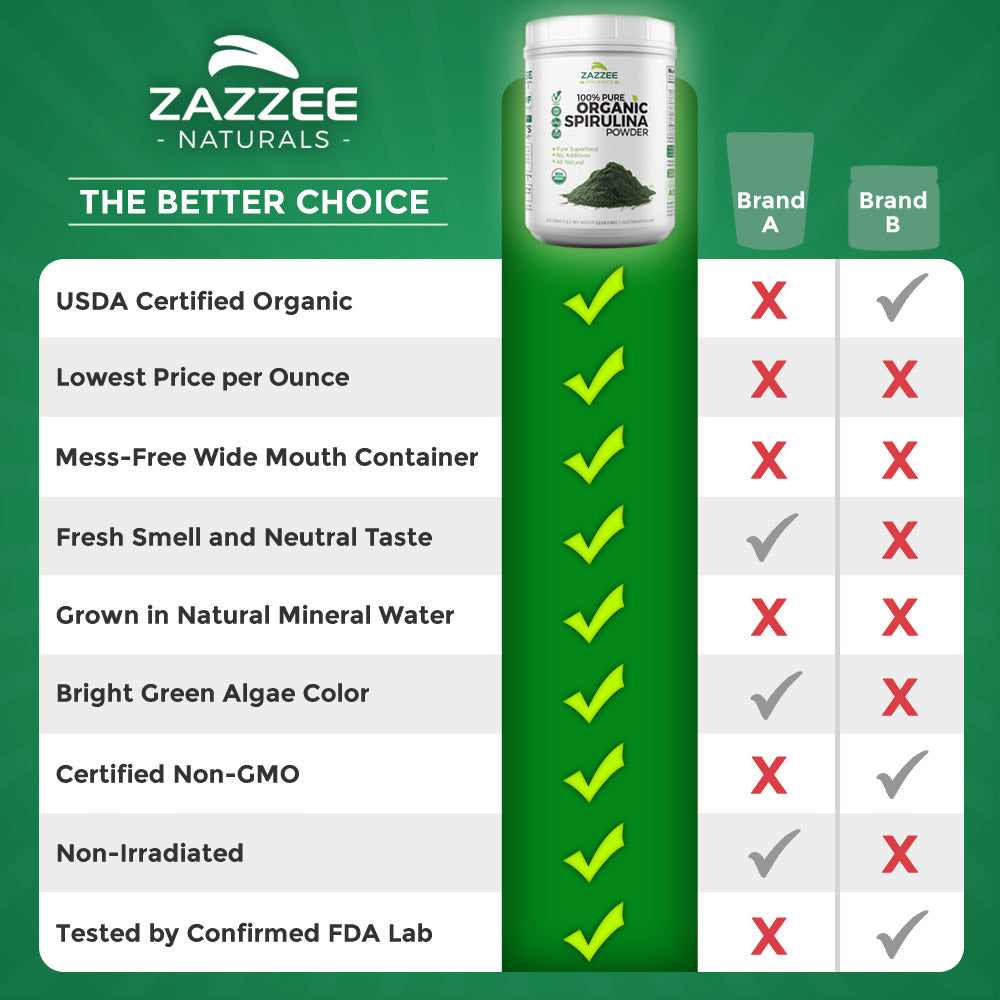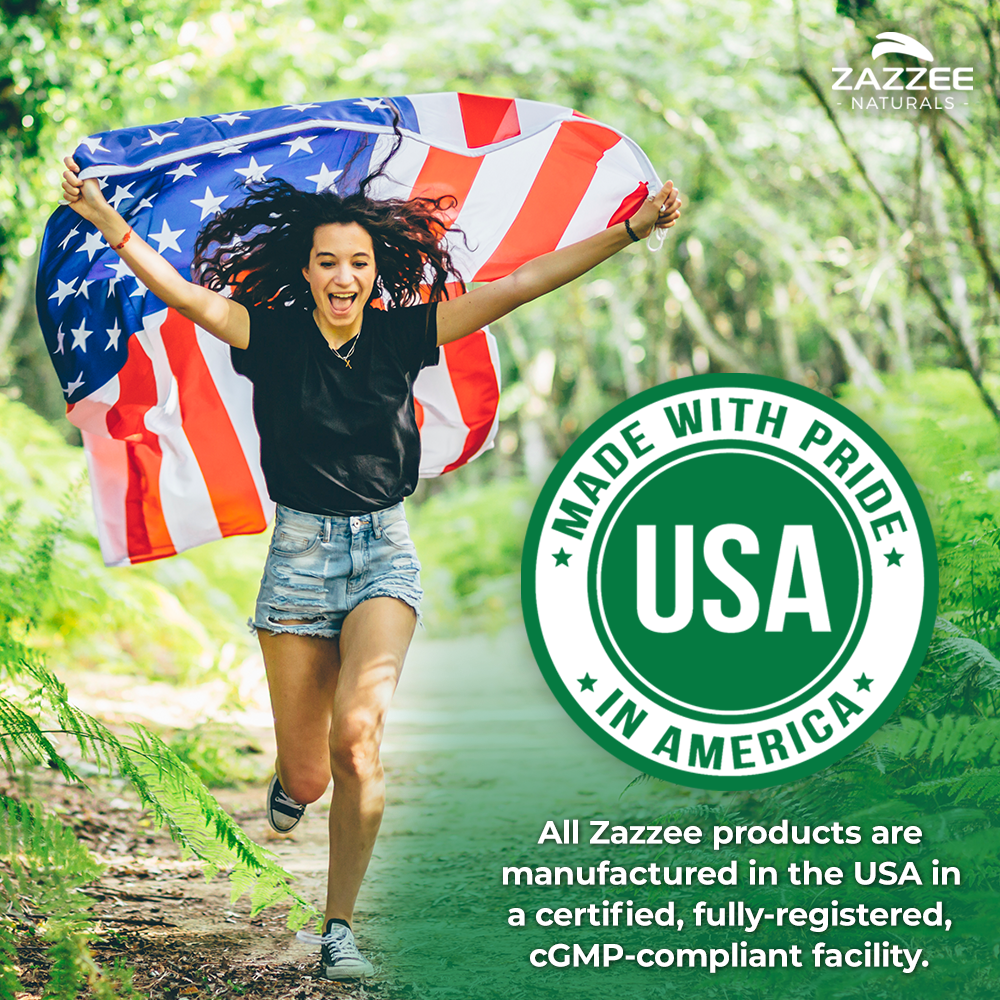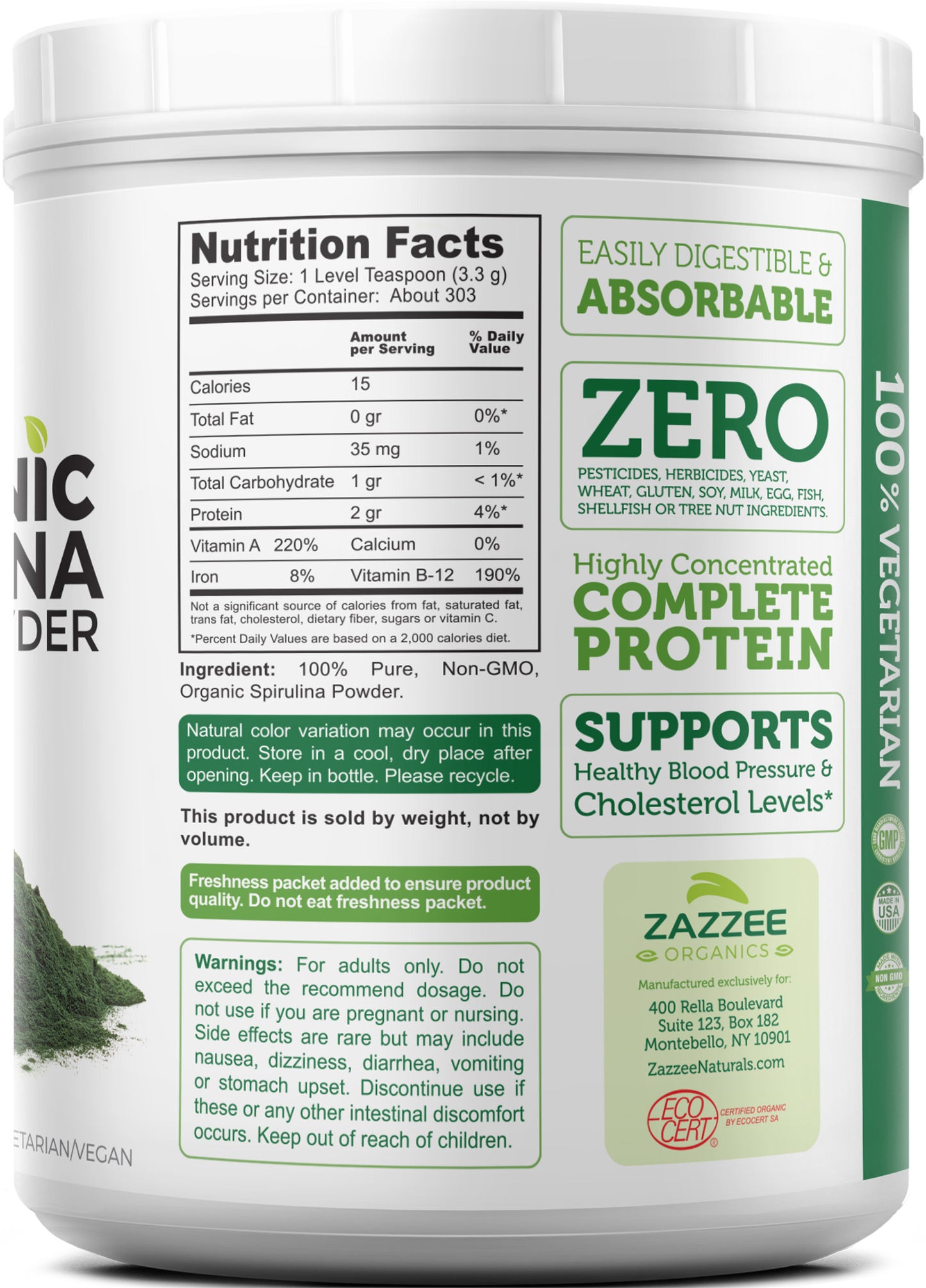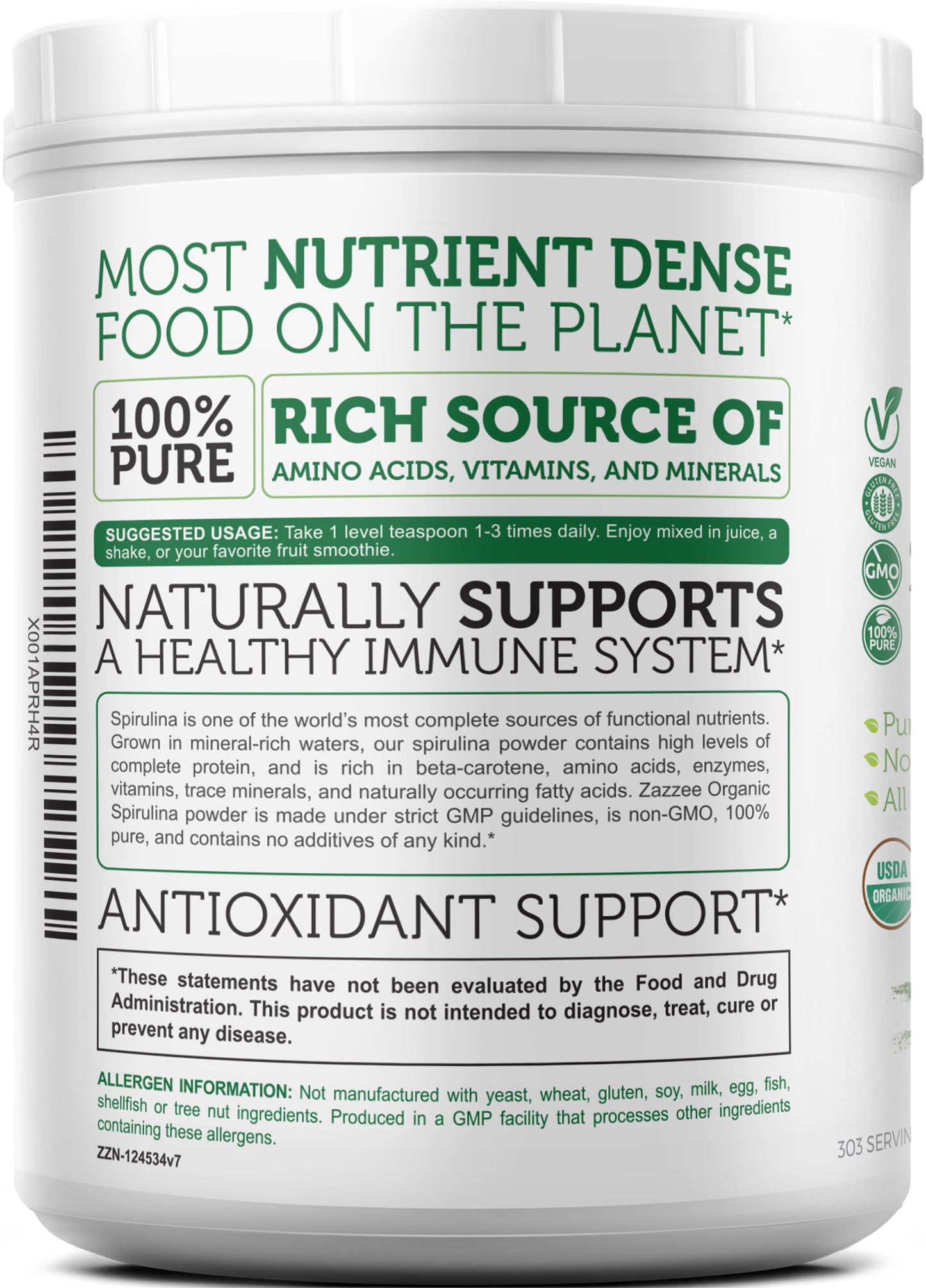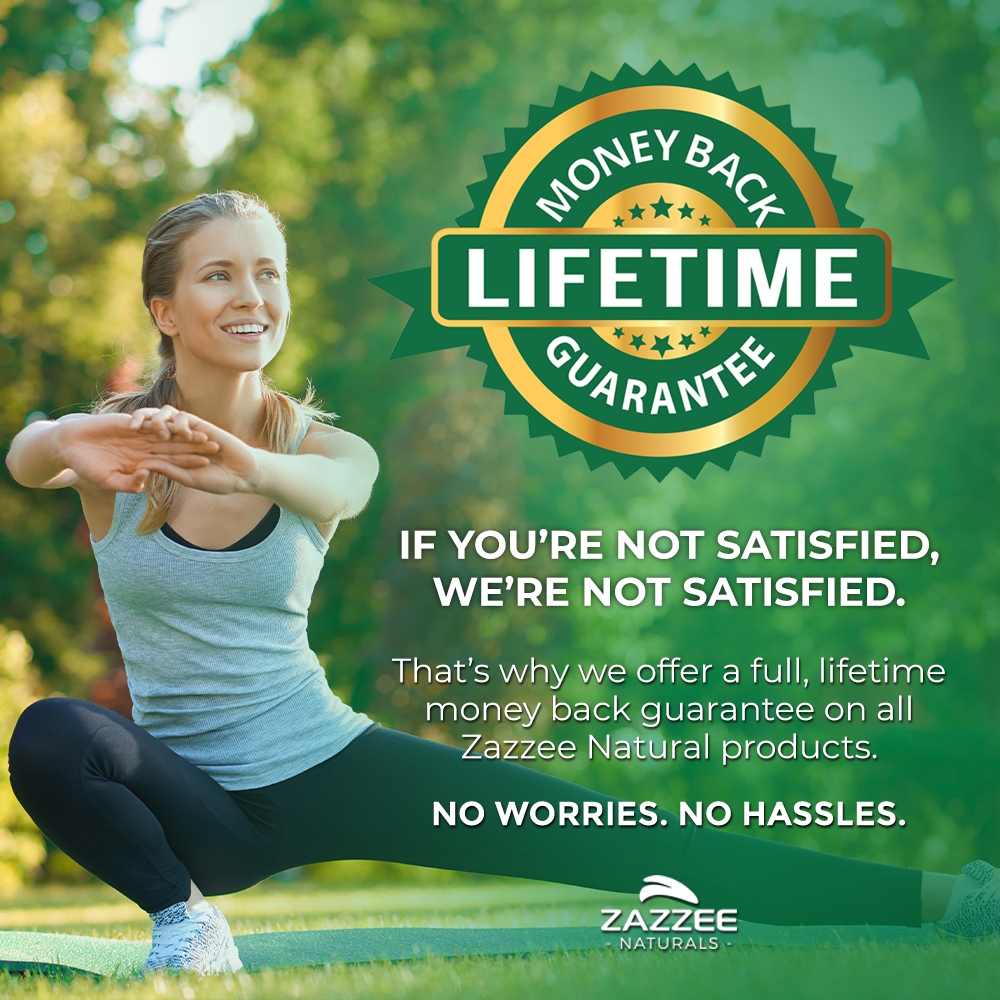 PRODUCT HIGHLIGHTS



Super Value

Our 100% Pure Organic Spirulina comes in a 2.2 pound (1 KG) container. Ounce for ounce, we offer the least expensive Organic Spirulina Powder available on Amazon. With a standard serving size of one level teaspoon, each container provides 303 servings.




USDA Certified Organic

Our Organic Spirulina Powder meets the strict organic standards of the USDA. Having USDA certification means not only organic ingredients, but approved processing methods and stringent supervision.




Lab-Tested, Contaminant Free, & 100% Pure

Our Organic Spirulina Powder is third-party tested by an independent lab, and is free of heavy metals, herbicides, pesticides, fertilizers, microcystin, nitrates, BMAA, mold, yeast, and chemicals. This product is 100% pure, with no additives, fillers, binders, contaminants, wheat, soy, gluten, milk eggs, nuts, fish – or anything else other than Organic Spirulina!




Mess-Free Container

Our Organic Spirulina Powder is packaged in an air-tight, mess-free container. The container is easy to open and close, and the powder can be cleanly accessed through the wide top opening. In contrast, using spirulina powder in bags is often messy, the bottom of the narrow bag can be difficult to reach, and the zipper seal loses its stiffness over time and is hard to close, which can lead to contamination. Instead, enjoy our no-mess, contamination-free packaging!




Gold Standard Production

Your health and safety mean everything to us. For that reason, our Organic Spirulina Powder is manufactured in the USA, in an FDA certified facility with adherence to good manufacturing policies and under the most stringent quality control. You can rest assured that you get the best value for your money!

OUR QUALITY ASSURANCES
Vegan

All ingredients are 100% vegan and made from the purest sources available.

Lab Tested

All ingredients are third-party tested to ensure quality, potency and purity.

USDA Organic

This products meets the strict standards of the USDA for Organic Certification.

FDA Registered Facility

Produced in FDA certified facility under the most stringent quality standards.

Gluten Free

All ingredients in this product, as well as the capsules, are 100% gluten free.
Why Use Zazzee Organic Spirulina Powder?
Our Organic Spirulina Powder meets the strict organic standards of the USDA. Only with verified organic certification can you be sure your Spirulina is free from heavy metals and harmful contaminants.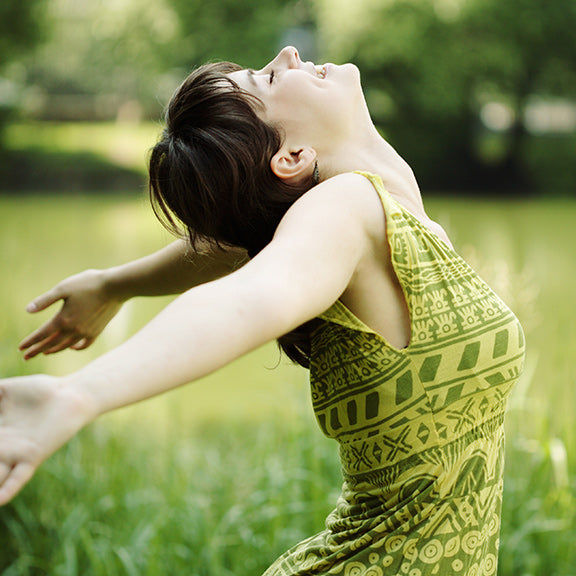 Five Star Reviews from Amazon
Makes me feel like I'm a kid again!
I'm 5'8" and 125 lbs and when I take this stuff it really makes me bouncy! I feel like I can take on the world lol. As a young adult I noticed I stopped having as much energy for a few reasons, but this has made me feel energetic like I was in elementary school...2 tablespoons and ripe banana with some spinach and baby's carrots=super energy!
Feb 10, 2019
I love this product
This product is amazing. I have been using it for almost two months and I have noticed an increase in energy, mental focus and overall health. I love this spirulina because it is pure and you can tell it is high quality compared to other products I have tried. Thank you for this amazing product!
May 23, 2019
Great to start the day!
Spirulina Powder goes in our breakfast drink every AM. It kick-starts our day. It blends easily with a choice of 2 different protein drinks: freshly juiced carrot, apple, beet, lemon & lime juice, cocoa powder and Spirulina or our almond milk with fresh kale, ginger, sunflower butter, hemp hearts, chia seed, flax seed, cocoa powder and Spirulina. Our drink doesn't taste right without Spirulina! I feel we're feeding our blood cells a shot of oxygen and we can endure the day exposed to the cold and virus germs that loom from others. Thank God we're never sick! I attribute it to our 2 tablespoons of Spirulina a day.
Feb 11, 2019
Real Good for you!
This product is amazing!! im from NZ and often would have spirulina.. but it would never be this green. Been Recovering from a unknown illness and I feel this is really helping with nutrient replenishment since the body really needs to detox and heal from illness. I would recommend to anyone who is recovering from any form of illness to take this product!! It has also been amazing for my gut health and my oxygen and HR has improved a lot. At least by 2%
Dec 14, 2018
Easy to use container
Great tasting product. Packaging container makes it much easier to use, less messy than bags and I have tried them all! Thanks
Mar 19, 2018