Regular price
Sale price
$19.97
Unit price
per
Sale
Sold out
7500 mg Strength per Capsule
USDA Certified Organic
120 Capsules per Bottle
Powerful 30:1 Extract
100% Vegetarian
FDA and GMP Certified
Made in the USA
View full details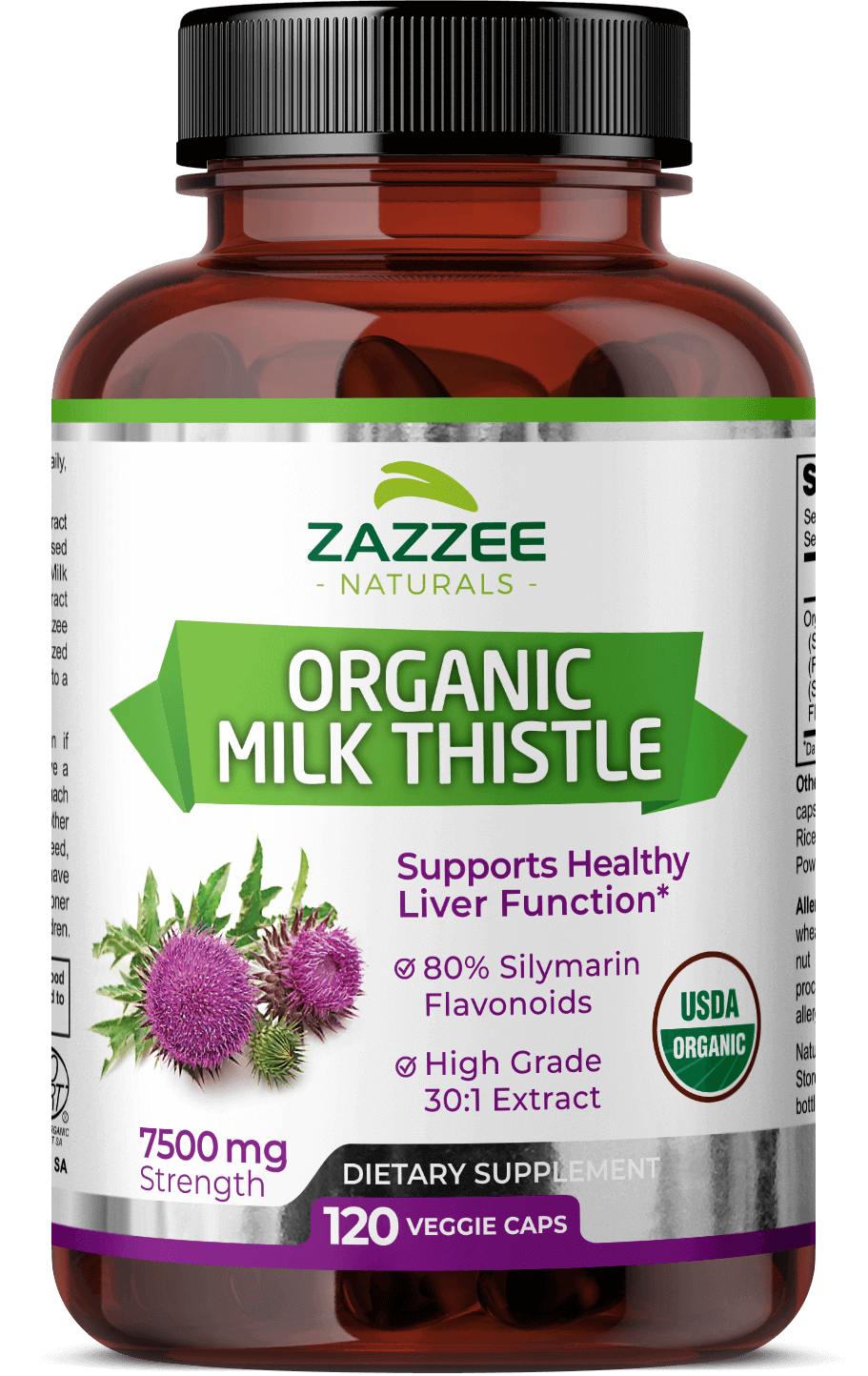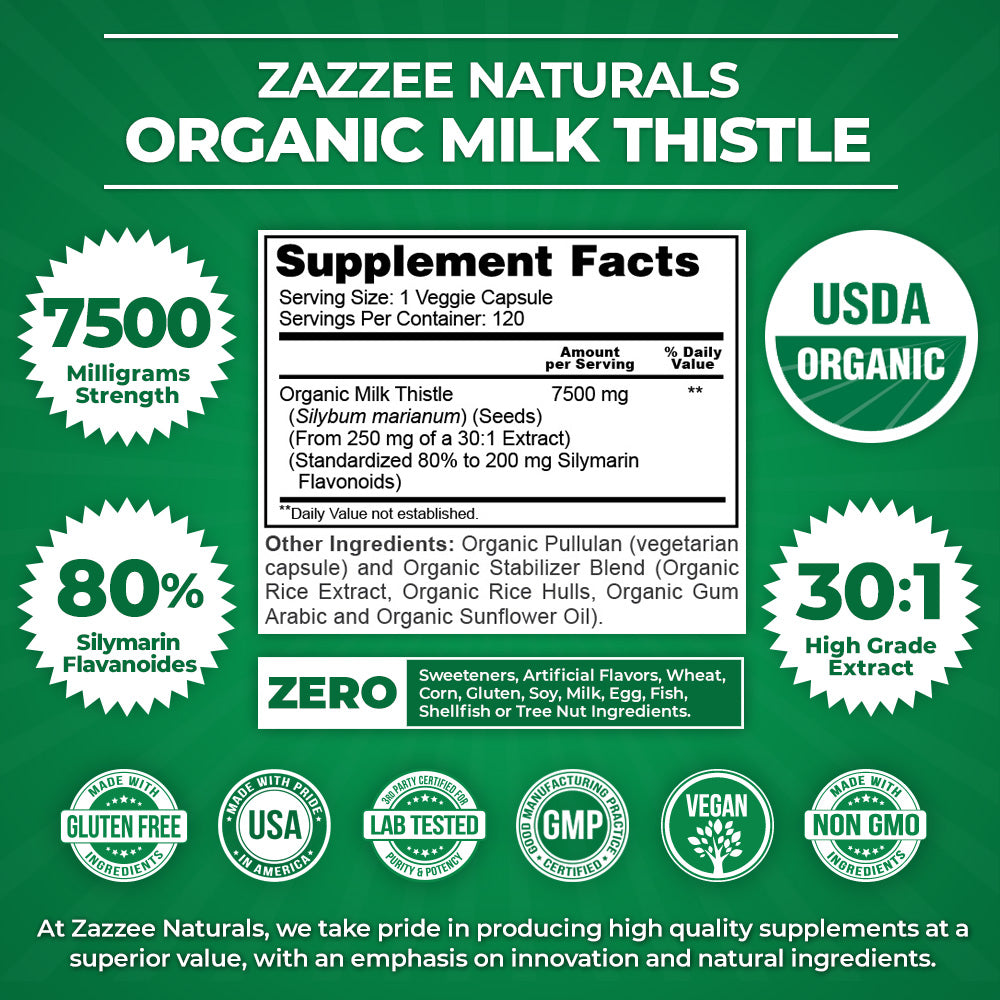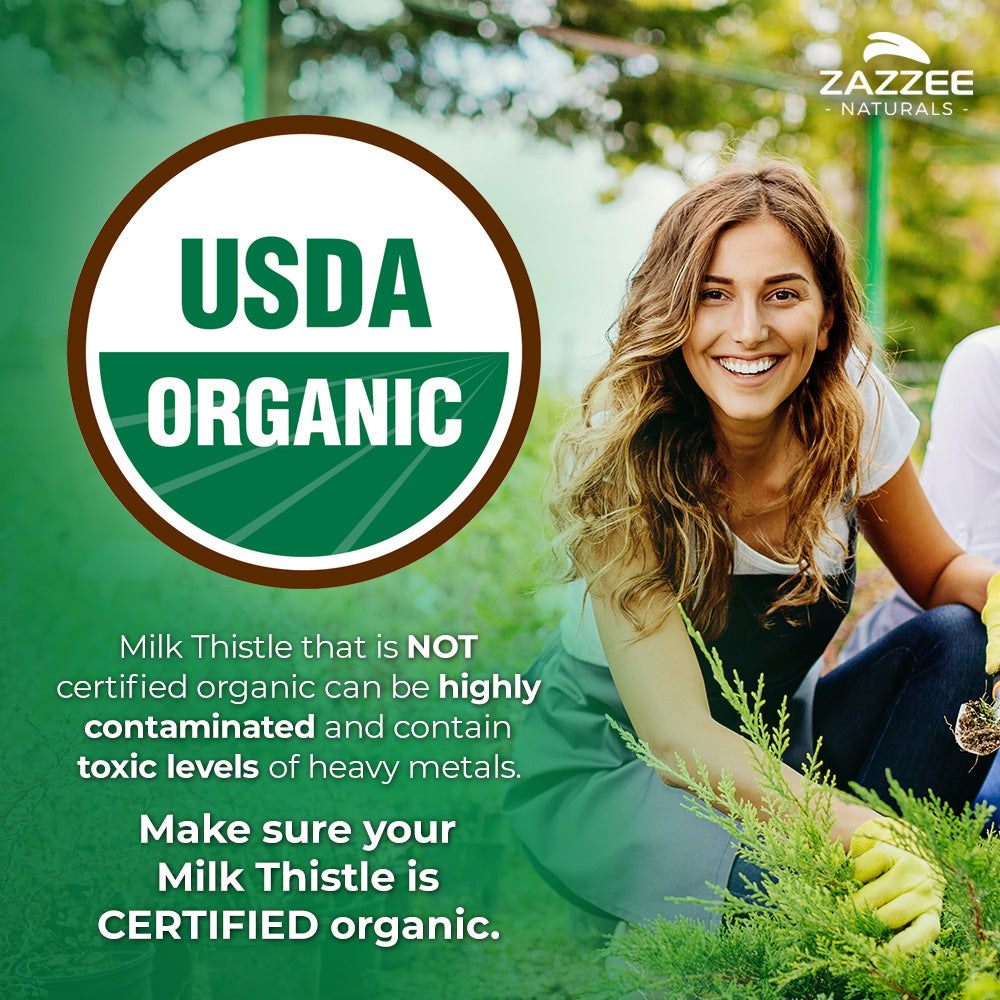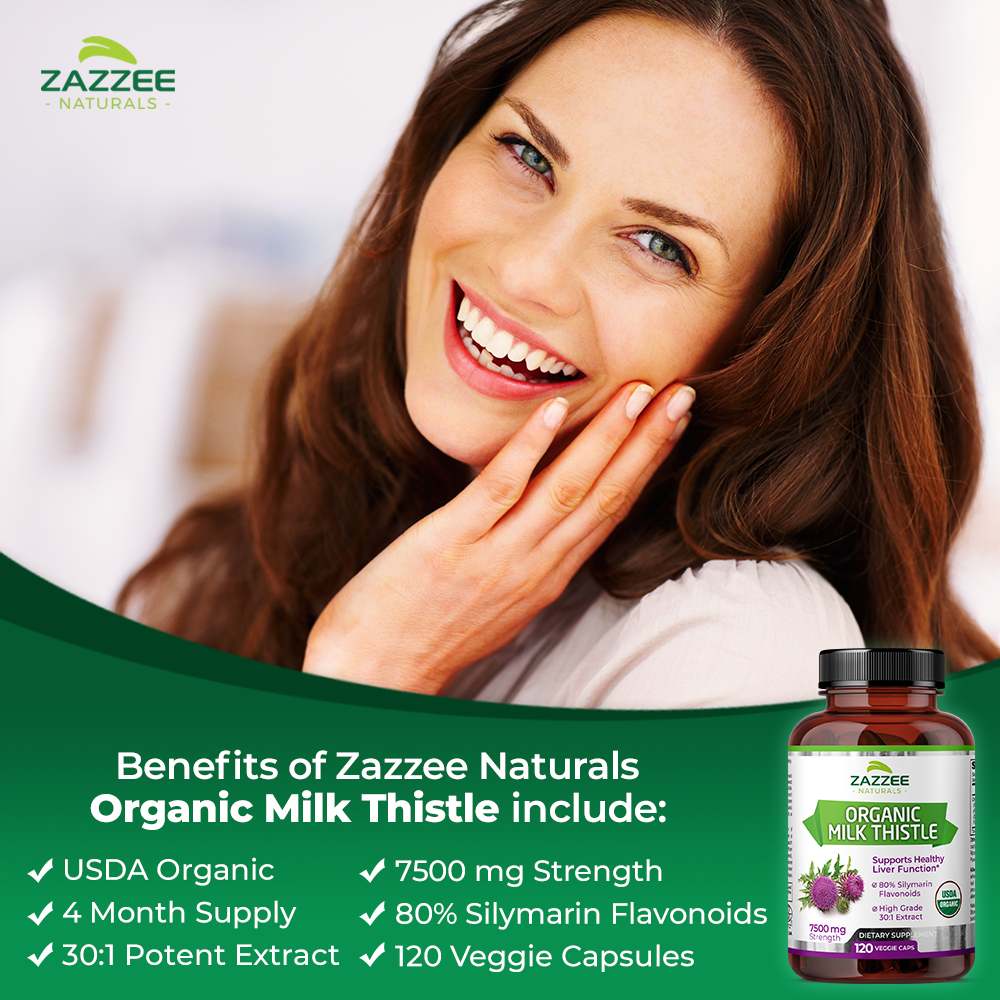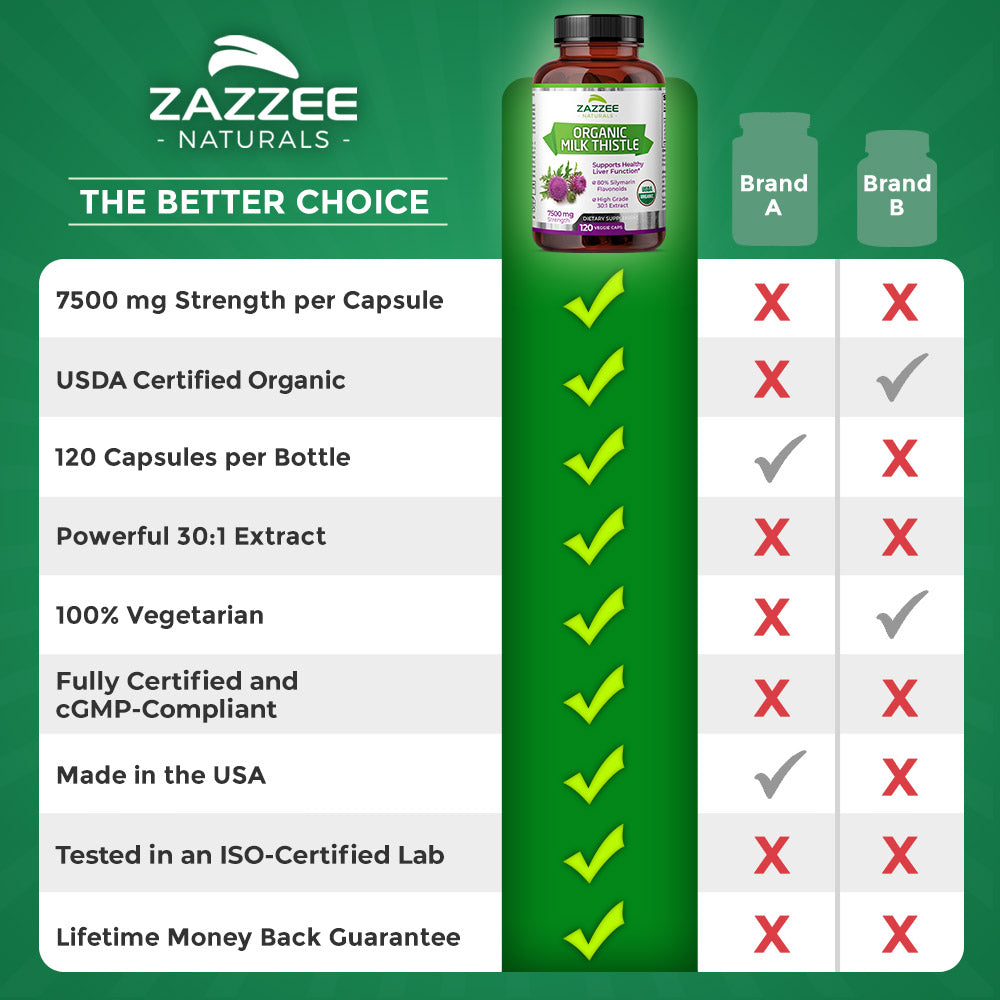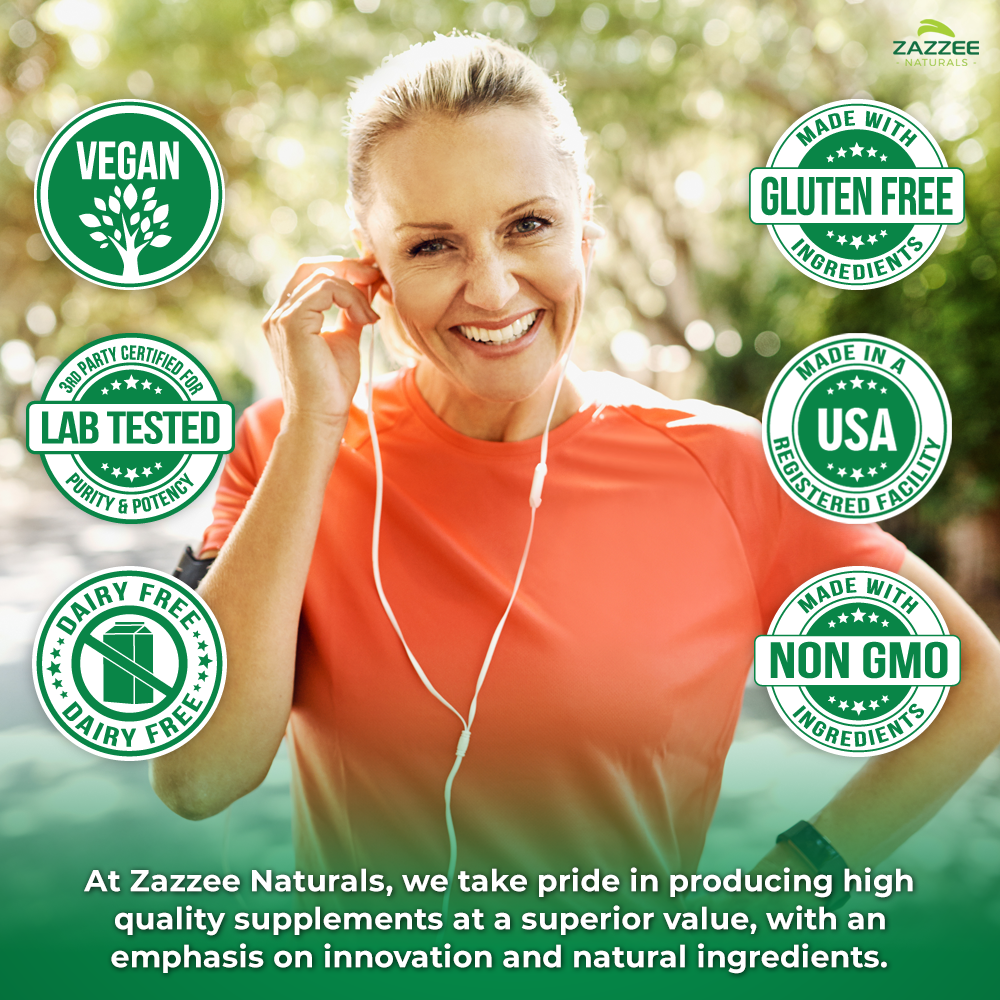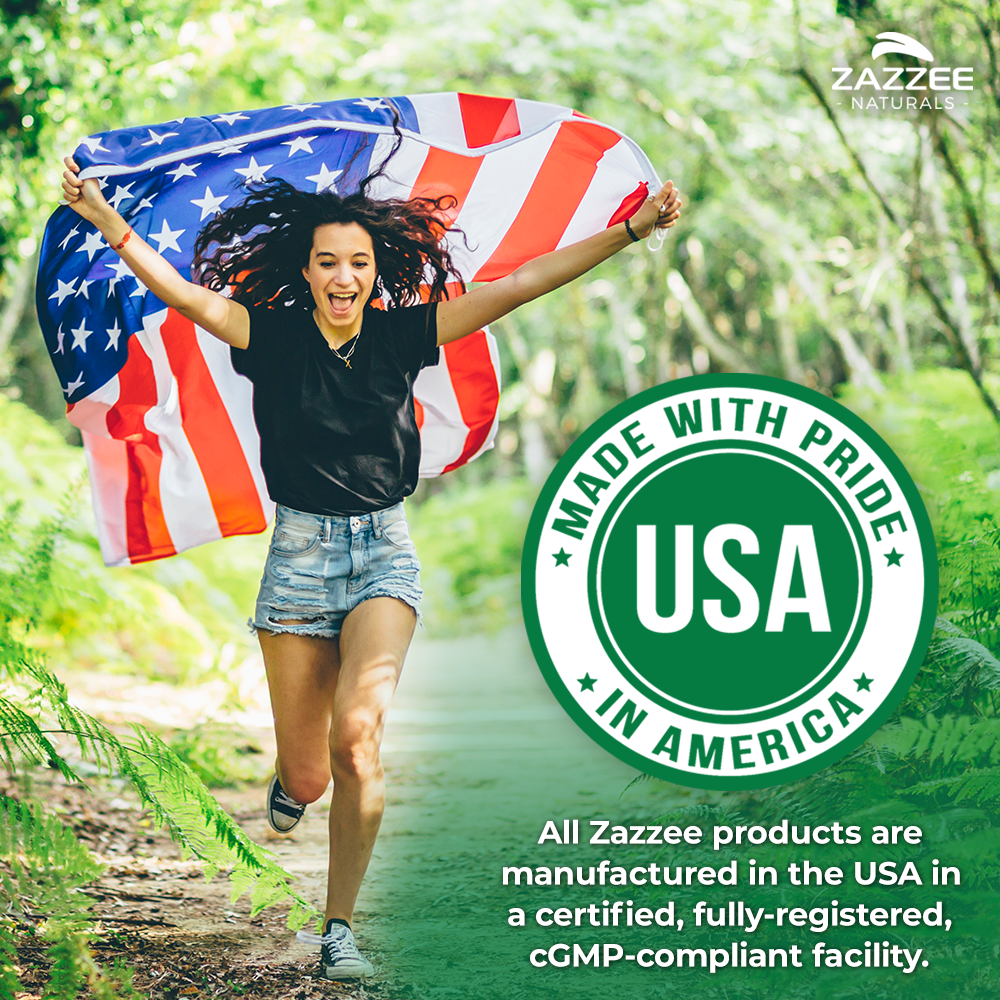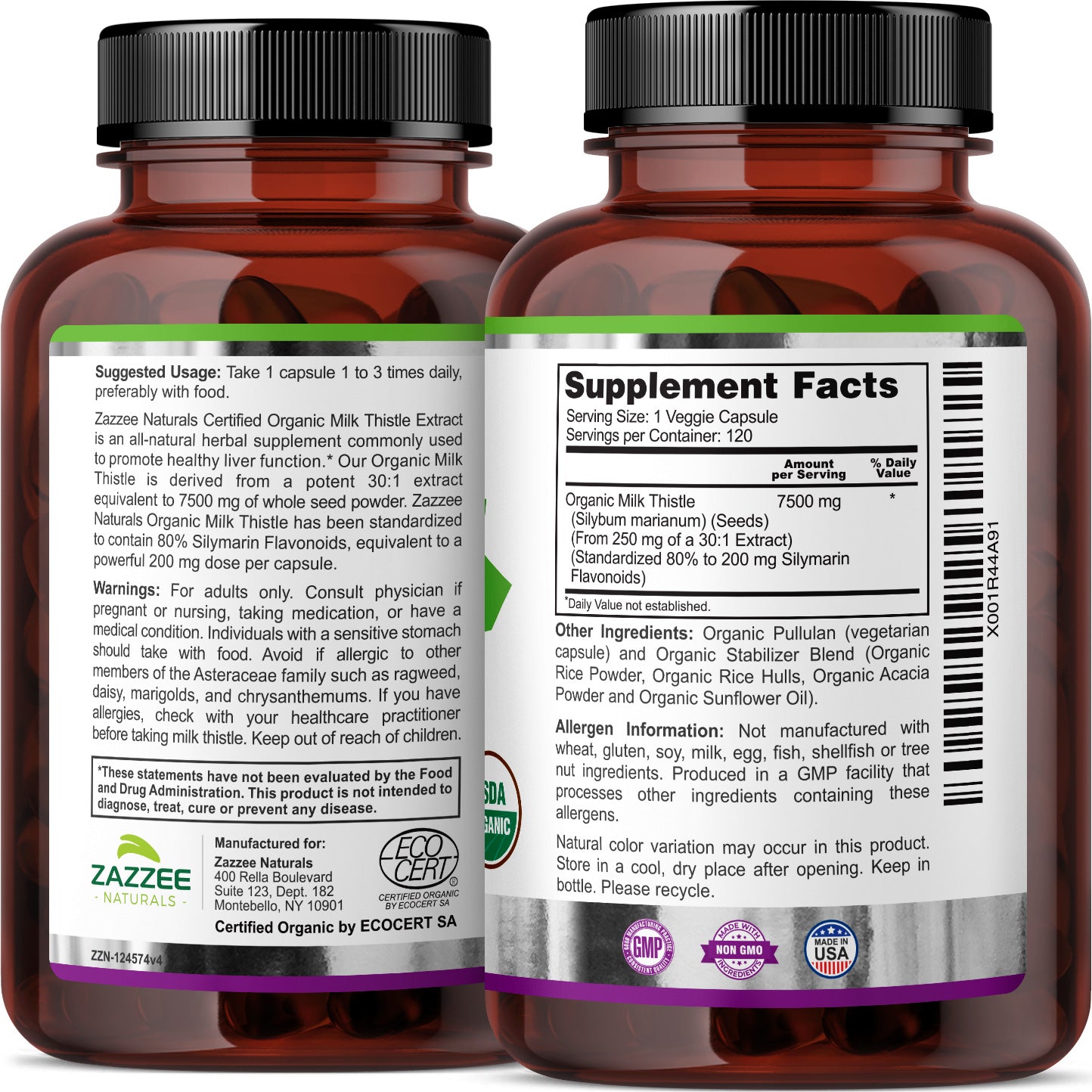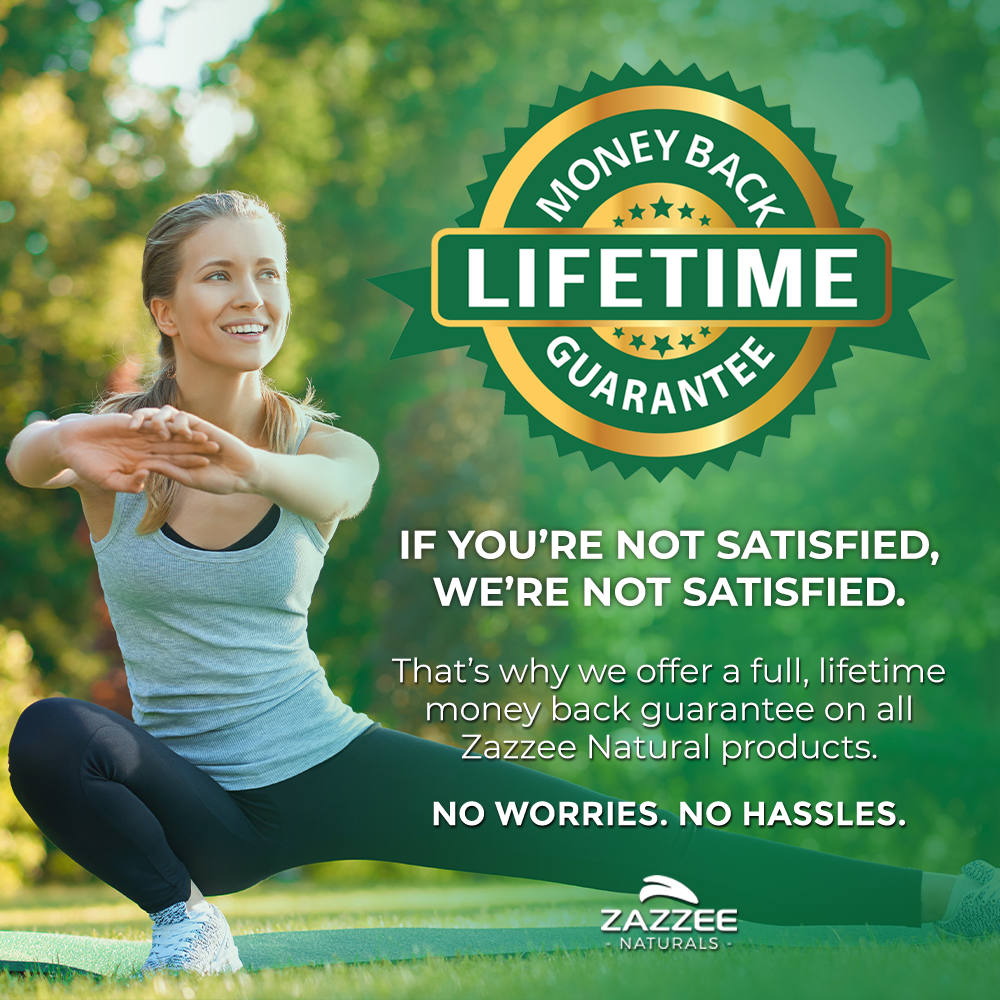 PRODUCT HIGHLIGHTS



Outstanding Value

Our Organic Milk Thistle contains 7500 mg strength per capsule AND 120 capsules per bottle – an amazing value! A single bottle contains up to a 4-month supply. Compare this to other leading brands that require 2 capsules per serving, do not provide a 7500 mg strength dosage, and are not Certified USDA Organic. Our Organic Milk Thistle is a bargain not be found elsewhere!




30:1 Extract for Maximum Strength Dosage

Our Organic Milk Thistle is made from a potent, concentrated 30:1 extract. A 30:1 extract means that the herb itself has been condensed, so that 30 grams of the original herb are concentrated into a single gram. By using a 30:1 extract, we have created a powerful supplement that is 30X stronger than standard Milk Thistle capsules.




80% Silymarin Flavonoids

The "good stuff" in Milk Thistle is called Silymarin Flavonoids. The more Silymarin Flavonoids, the better the Milk Thistle! Our Organic Milk Thistle has been standardized to 80% Silymarin Flavonoids, which means that each capsules contains 200 mg of Silymarin Flavonoids from a 30:1 extract – the highest dosage available!




USDA Certified Organic

Any Milk Thistle that is not CERTIFIED organic can be highly contaminated and even toxic to your liver. With Zazzee Naturals Certified Organic Milk Thistle, you can be sure your Milk Thistle is organic, all-natural, vegan, and non-GMO. More, while other competing products use various chemicals as fillers, binders, and excipients, our Organic Milk Thistle instead uses a unique Organic Stabilizer Blend.




Gold Standard Production

Your health and safety mean everything to us. For that reason, our Organic Milk Thistle is manufactured in the USA, in an FDA certified facility with adherence to good manufacturing policies and under the most stringent quality control. You can rest assured that you get the best value for your money!

OUR QUALITY ASSURANCES
Vegan

All ingredients are 100% vegan and made from the purest sources available.

Lab Tested

All ingredients are third-party tested to ensure quality, potency and purity.

USDA Organic

This products meets the strict standards of the USDA for Organic Certification.

FDA Registered Facility

Produced in FDA certified facility under the most stringent quality standards.

Gluten Free

All ingredients in this product, as well as the capsules, are 100% gluten free.
Why Use Zazzee Organic Milk Thistle?
Our Organic Milk Thistle is the only USDA Certified Organic Milk Thistle on the market. Any Milk Thistle that is not certified organic can be highly contaminated and even toxic to your liver.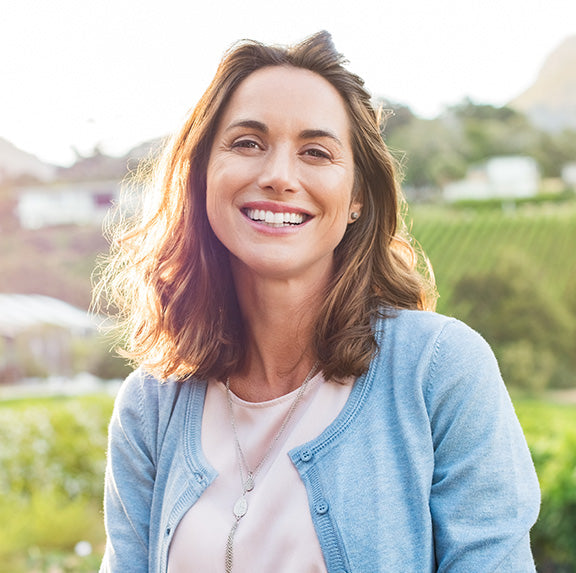 Five Star Reviews from Amazon
 Simply the "Best."
To me, this is the best Organic Milk Thistle that you can buy. The quality and potency are excellent. Combine the outstanding ingredients and the 30:1 Extract, you get a totally fantastic Milk Thistle. And as a bonus, the price is outstanding.
May 19, 2019
Best Supplement Lowered my Liver Enzymes
I originally bought this product hoping it would detox my liver. It not only did that it did more and lowered my liver enzymes to a normal healthy level within a couple of months. My liver enzymes were a bother for several months, not super high but in the low to moderate range (above normal). I am thrilled to take this supplement every day knowing how much it has helped me.
Jun 21, 2019
GREAT product!
I purchased this product as my doctors said I had a fatty liver (as most adult older males do). I had a friend much younger than I that had the same diagnosis a few years back. After 18-20 months of taking this product, the doctors came back and said there was no further sign of fatty liver. Now I am on this product. Great reviews, certified organic, gold star rating. How can you go wrong?
Feb 20, 2019
Excellent organic supplement
Great product that works naturally. I have monthly blood test to verify my liver counts are doing well. I had a level elevated on a test and started taking the milk thistle right after, two weeks later I was told my counts were perfect. I did not change from my diet nor am I a big fast food eater. These supplements have made an immediate impact on my health and I am glad to have researched Zazzee for my choice in milk thistle.
Feb 20, 2019
Liver detox
I could never feel well taking my medicines. Then I tried this and I feel great. It makes my liver clear out all the impurities medicines do to me.
Aug 14, 2018