Regular price
Sale price
$18.97
Unit price
per
Sale
Sold out
12,500 mg Strength per Capsule
USDA Certified Organic
Powerful 25:1 Extract
100% Vegetarian
Manufactured in an FDA Certified Facility
Made in the USA
Lifetime Money Back Guarantee
View full details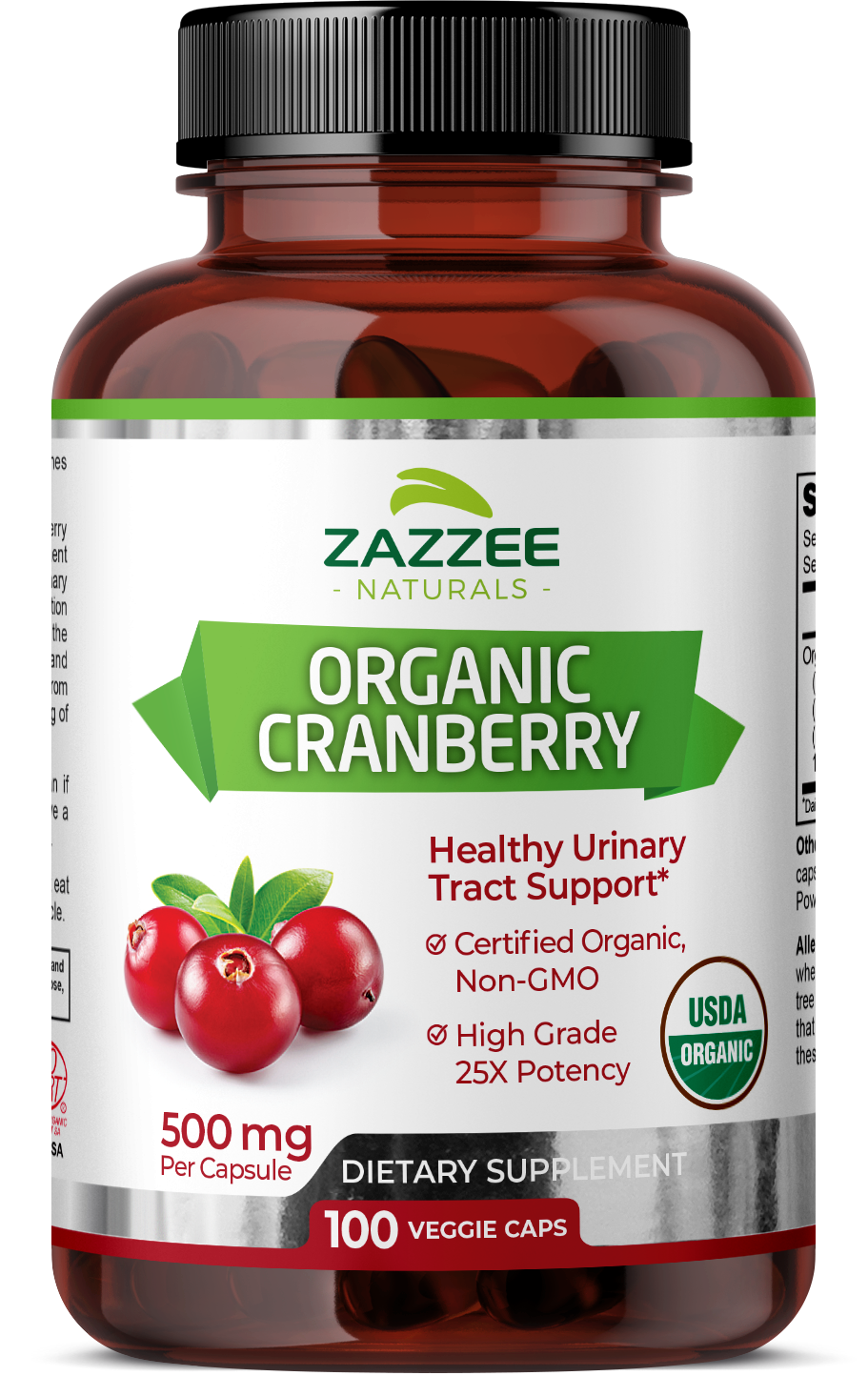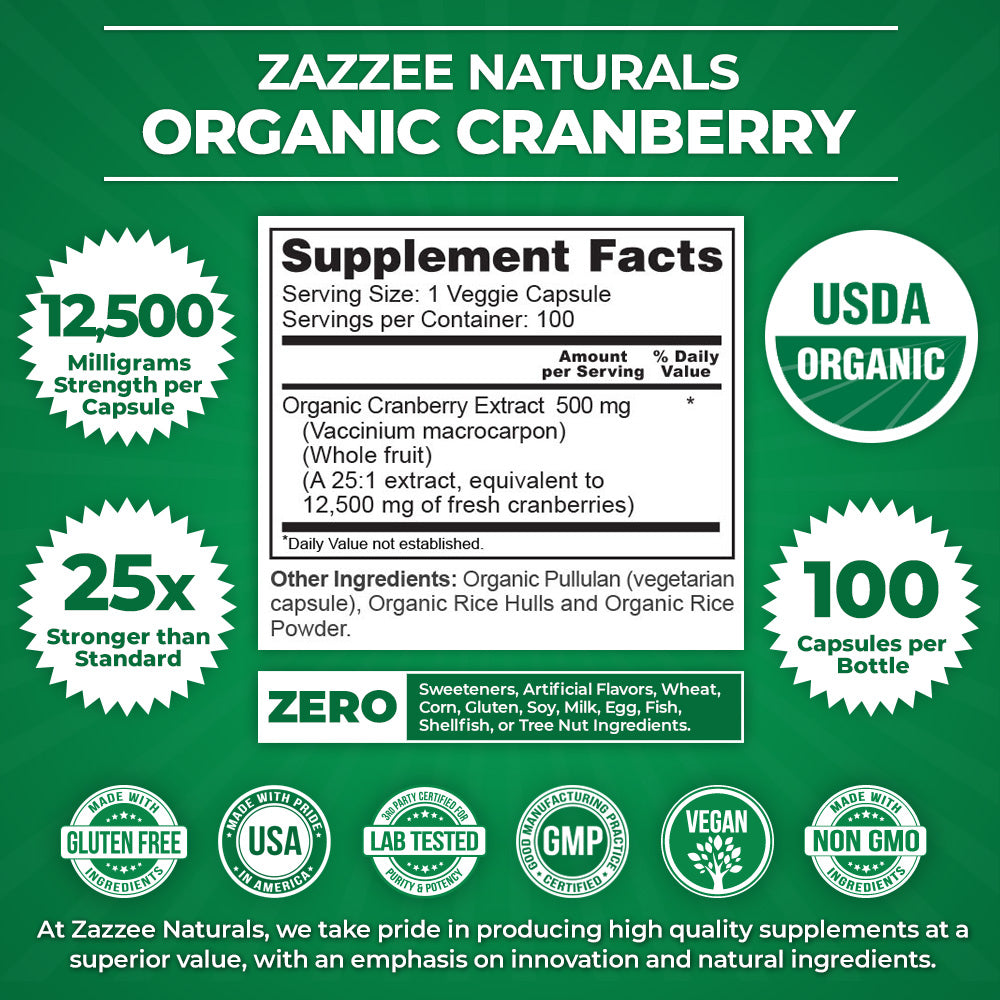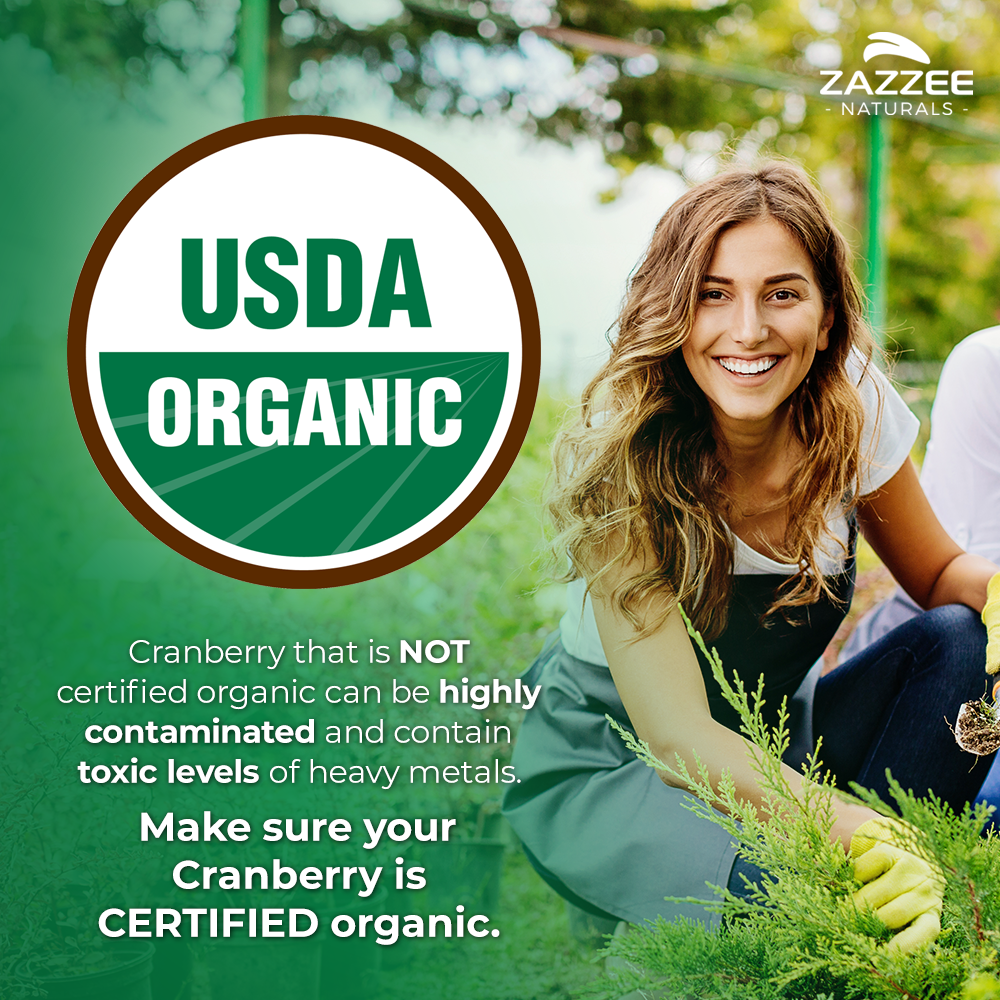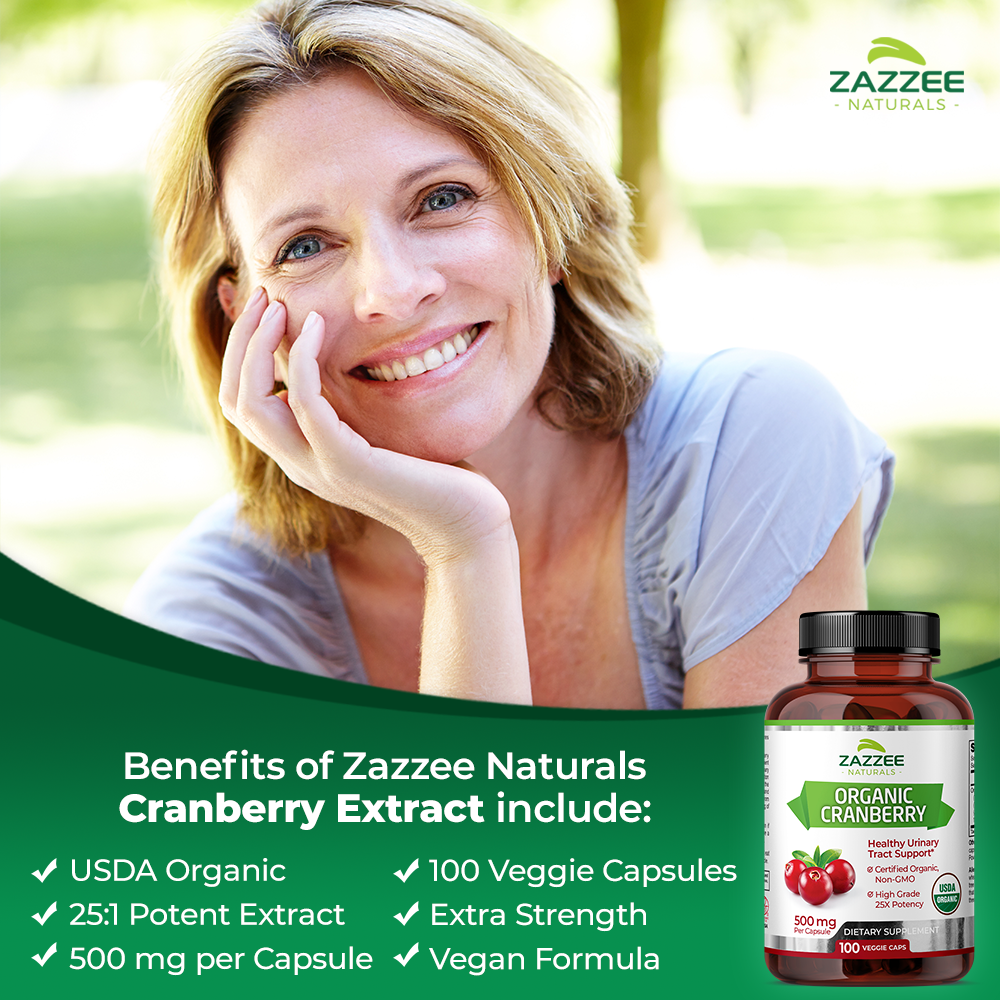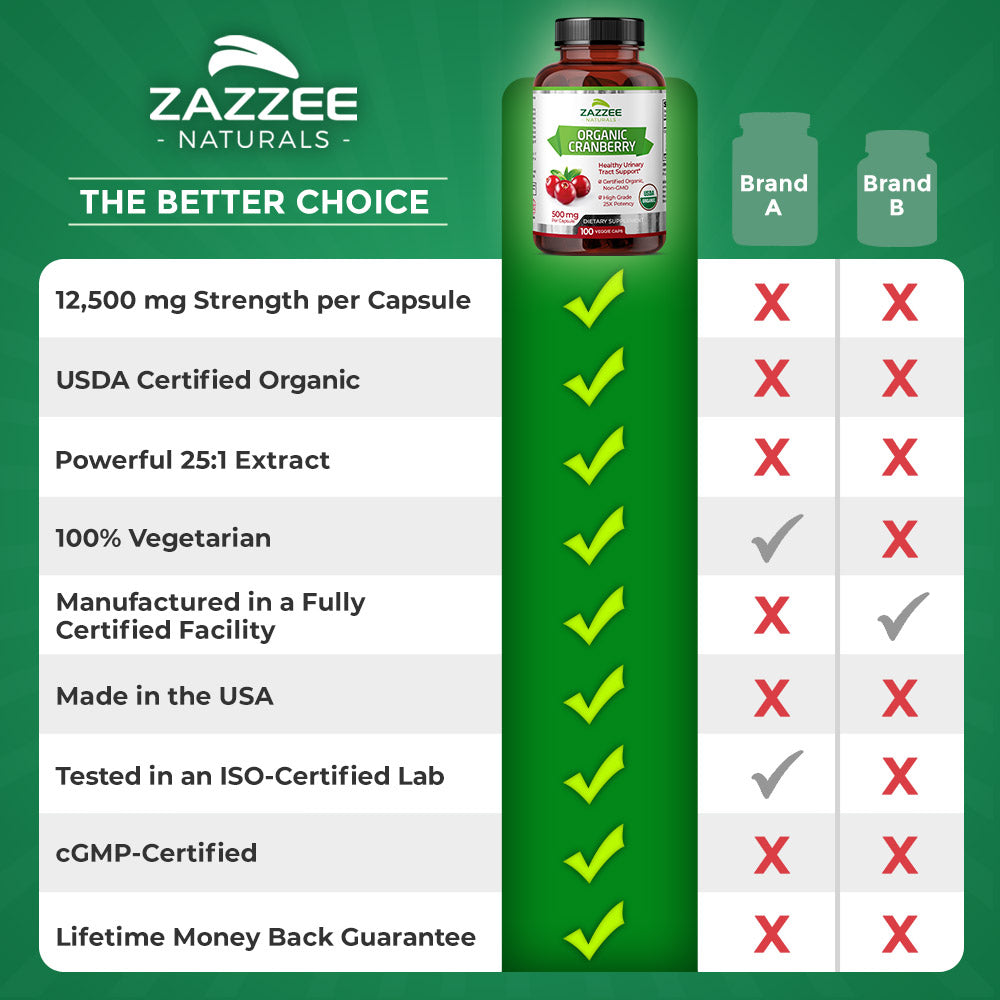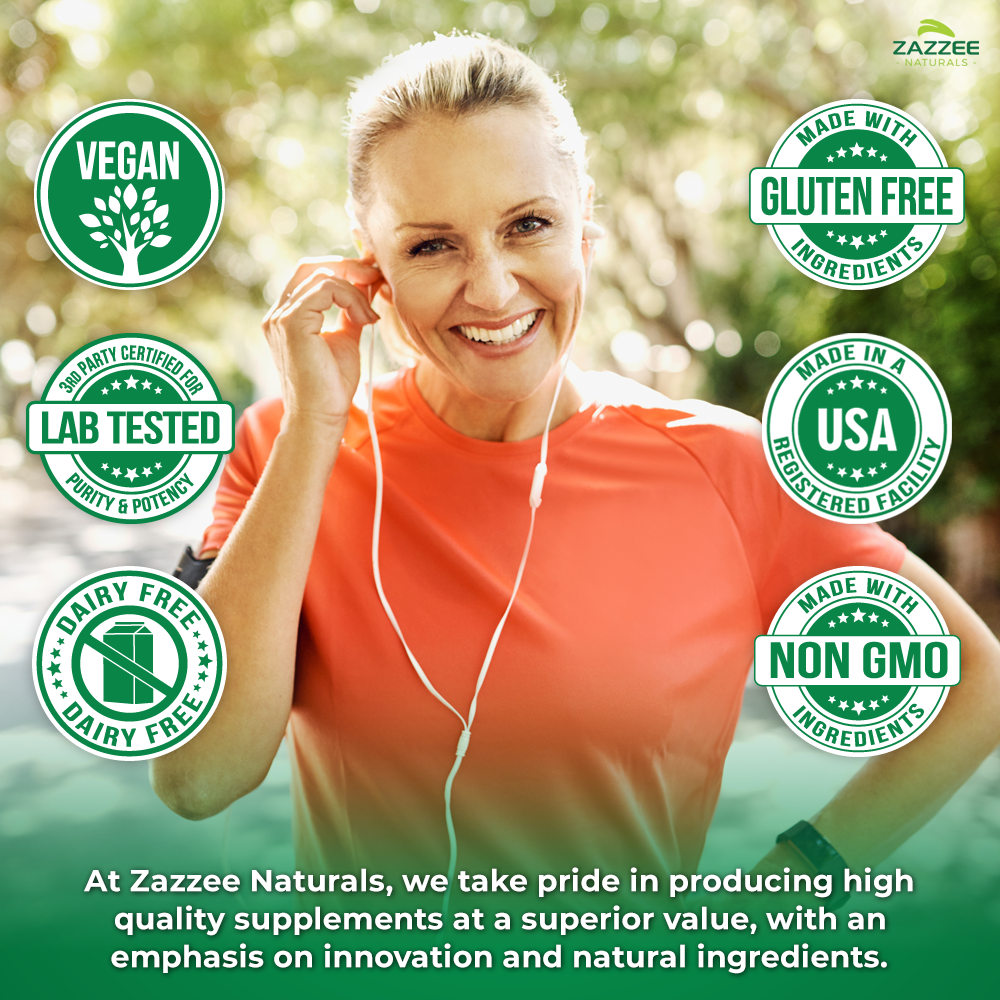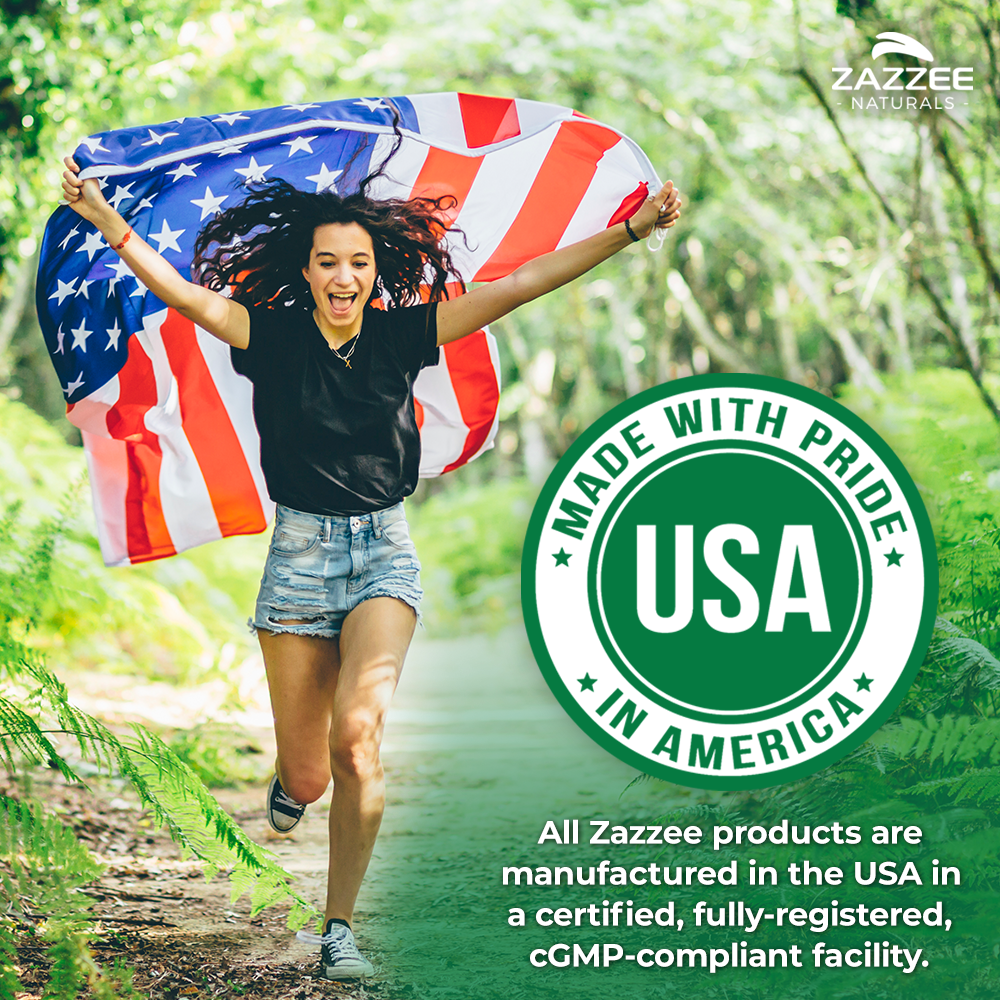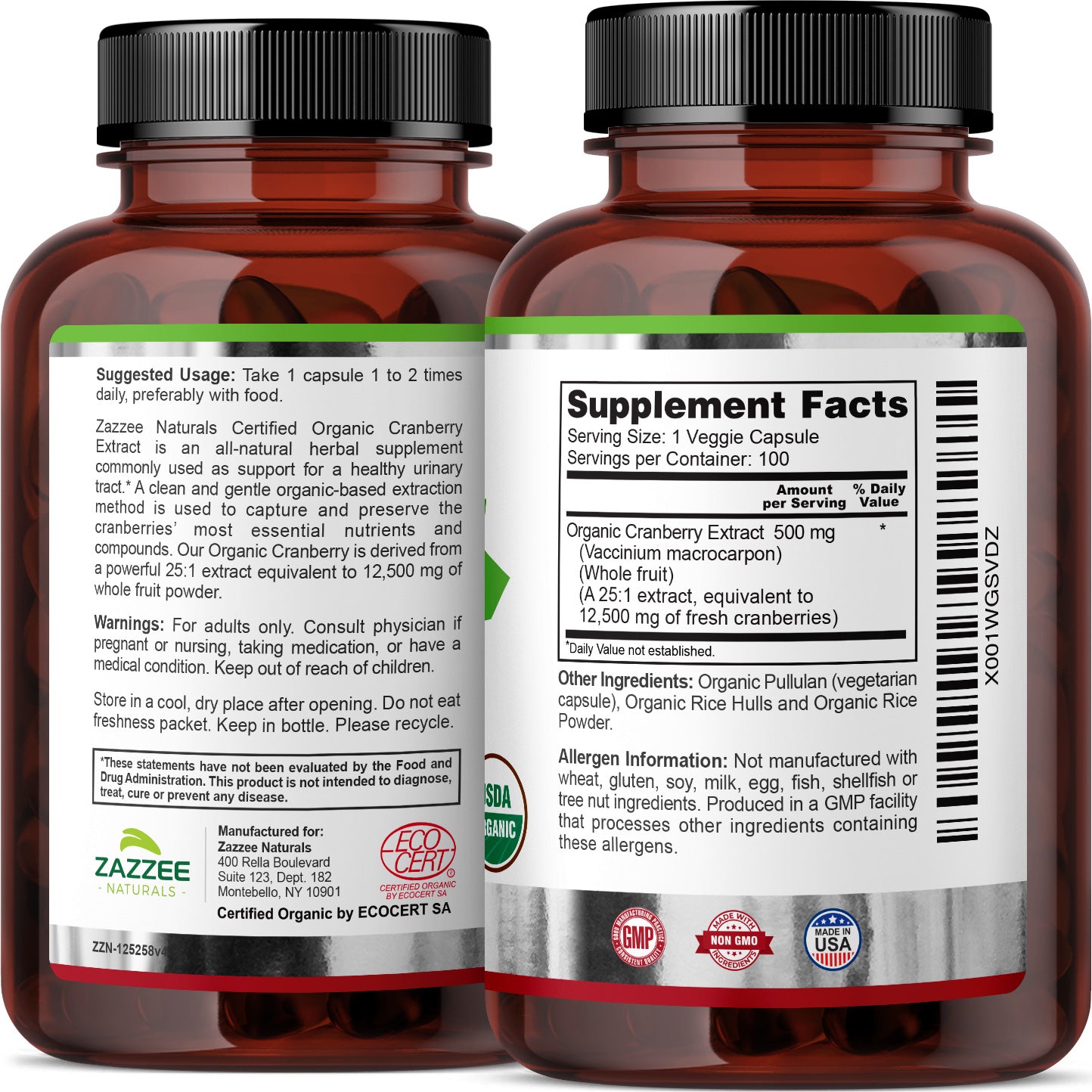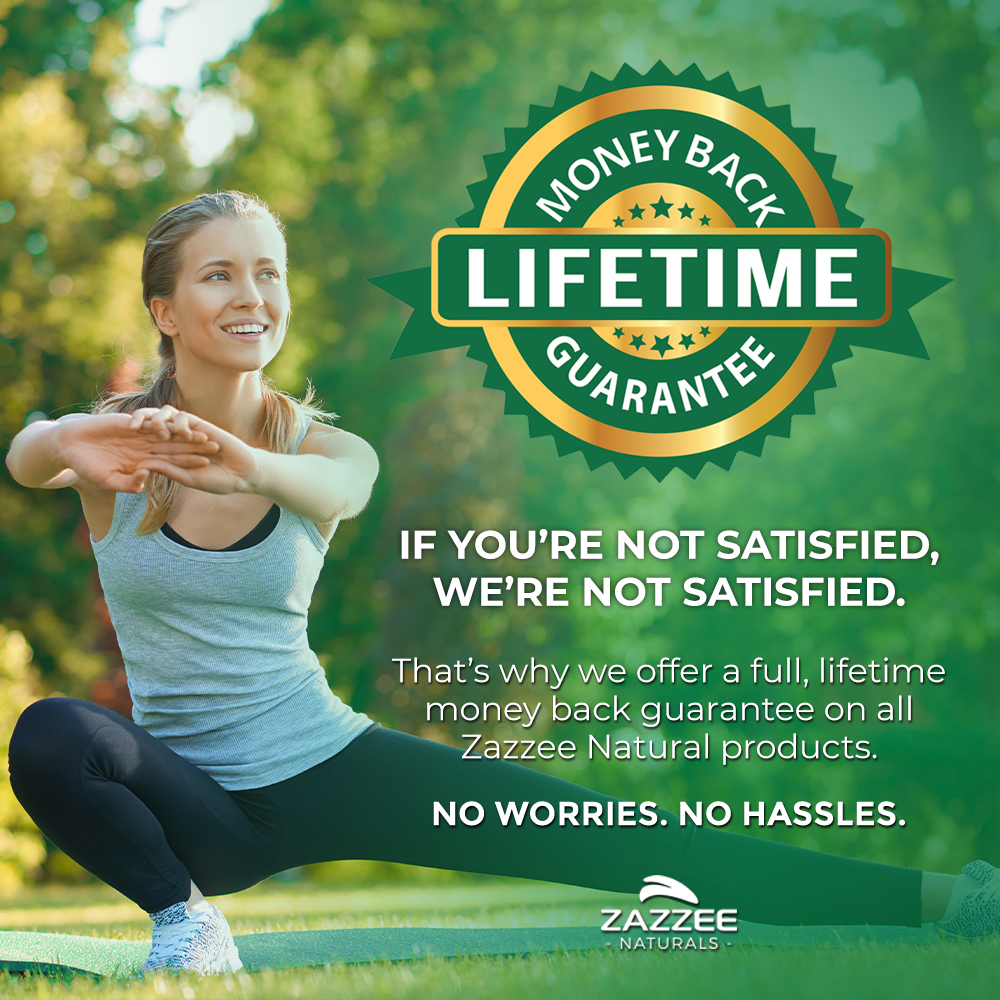 PRODUCT HIGHLIGHTS



Outstanding Value

Our Organic Cranberry contains 12,500 mg strength per capsule AND 100 capsules per bottle – an amazing value! A single bottle contains over a 3-month supply. Compare this to other leading brands that require 2 capsules per serving, do not provide a 12,500 mg strength dosage, and are not Certified USDA Organic. Our Organic Cranberry is a bargain not be found elsewhere!




USDA Certified Organic

Any Cranberry that is not CERTIFIED organic can be contaminated and toxic to your body. With Zazzee Naturals USDA Certified Organic Cranberry, you can be sure your Cranberry Capsules are organic, all-natural, vegan, and non-GMO. More, while other competing products use various chemicals as fillers, binders, and excipients, our Organic Cranberry instead contains only all-natural, organic stabilizers.




UTI Relief, Antioxidants, Detox & More

Cranberries have a long history in providing fast, effective relief from Urinary Tract Infections. In addition, Cranberries are loaded with antioxidants, are an excellent detoxifier, and are quite effective in flushing toxins from the body. With a powerful 12,500 mg strength per capsule, our Organic Cranberry has the potency to clean your body – and keep it clean!




100% Vegetarian

All ingredients, including the capsules, are 100% vegetarian, and made from the purest (and organic!) sources available. The capsules are made from certified organic cellulose, derived from plants.




Gold Standard Production

Your health and safety mean everything to us. For that reason, our Organic Cranberry is manufactured in the USA, in an FDA certified facility with adherence to good manufacturing policies and under the most stringent quality control. You can rest assured that you get the best value for your money!

OUR QUALITY ASSURANCES
Vegan

All ingredients are 100% vegan and made from the purest sources available.

Lab Tested

All ingredients are third-party tested to ensure quality, potency and purity.

USDA Organic

This products meets the strict standards of the USDA for Organic Certification.

FDA Registered Facility

Produced in FDA certified facility under the most stringent quality standards.

Gluten Free

All ingredients in this product, as well as the capsules, are 100% gluten free.
Why Use Zazzee Organic Cranberry?
With a powerful 12,500 mg strength per capsule, our Organic Cranberry has the potency to provide fast, effective relief from urinary tract infections, flush and detox your body – and keep it clean.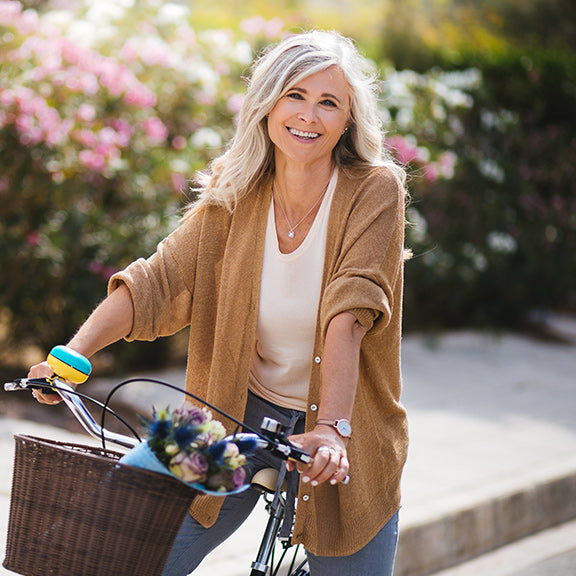 Five Star Reviews from Amazon
Organic, without the junk!
This product is organic, gluten free, dairy free, soy free, non-gmo and without unhealthy additives. I follow the paleo autoimmune diet and have found this works well for me. It does not upset my system and it does what I need it to do. So glad to have it available!
Jun 1, 2019
Perfect for daily use!!
I really like the effectiveness of these capsules. They are organic, which is a HUGE plus! They have Definitely helped my health. By taking one capsule a day, I am able to prevent UTI infections.
Apr 12, 2019
Can't live without cranberry supplements
I started taking cranberry pills cuz heard it is good for the urinary tract and gotta admit don't regret adding them to my daily supplementary regimen.
Jan 6, 2020
Since I started taking cranberry capsules I have not had another UTI in many years.
What I like best is they are organic. I've been taking cranberry capsules for many years for maintenance, and this the first time I saw organic. Very easy to swallow and thank you for the email with all your info about taking them etc.
May 5, 2019
The product is organic and very effective.
I think it is important to prevent possible infections with natural and proven remedies.I would not be able to consume the amount of raw cranberries necessary to produce the same effect as these small capsules.
Mar 28, 2019