Regular price
Sale price
$19.97
Unit price
per
Sale
Sold out
8000 mg Strength per Capsule
USDA Certified Organic
120 Capsules per Bottle
4 Month Supply
Potent 20:1 Extract
100% Vegetarian
Contains Black Pepper Extract for Enhanced Absorption
View full details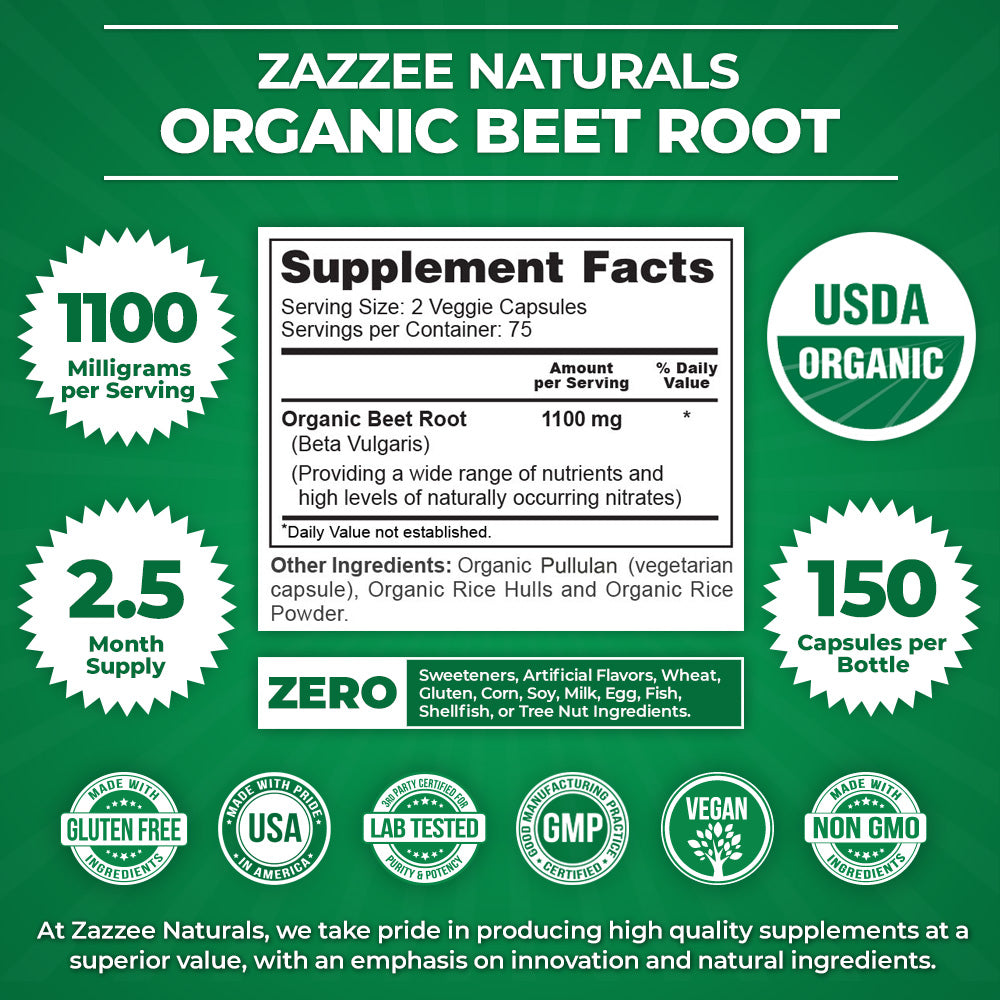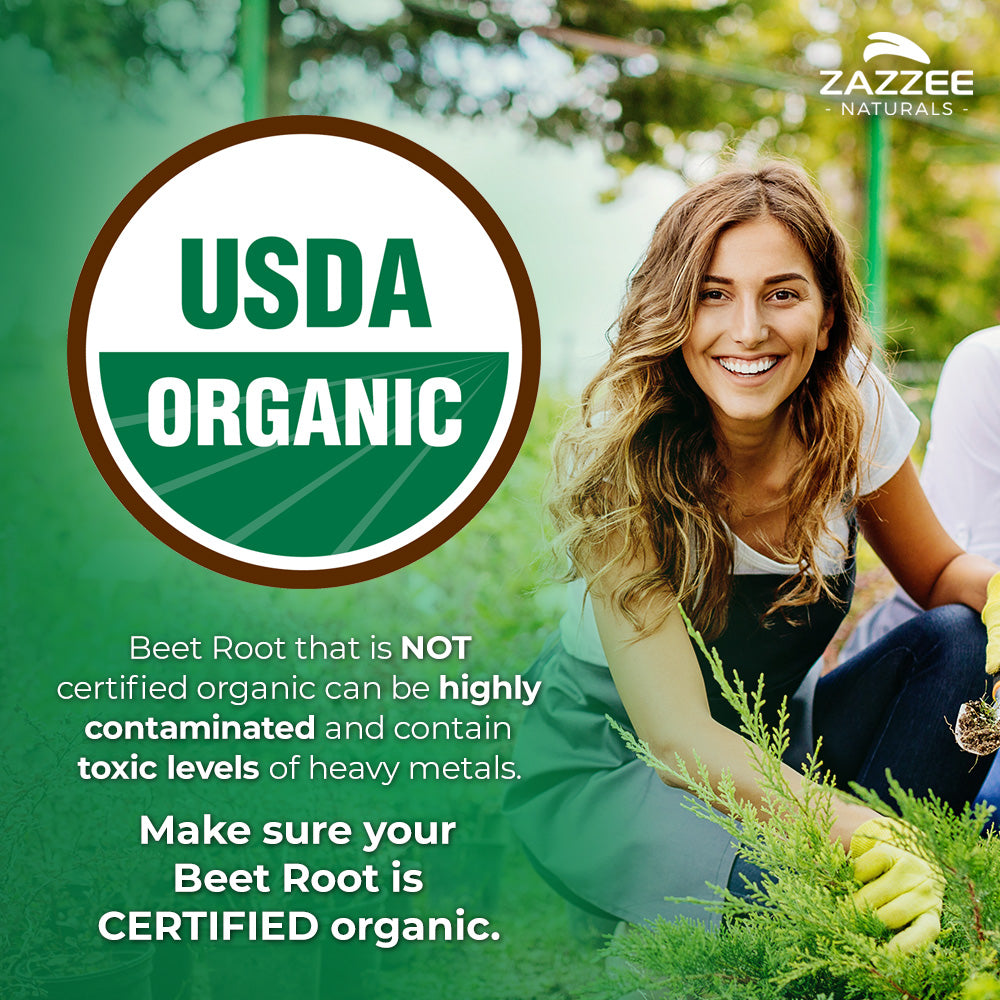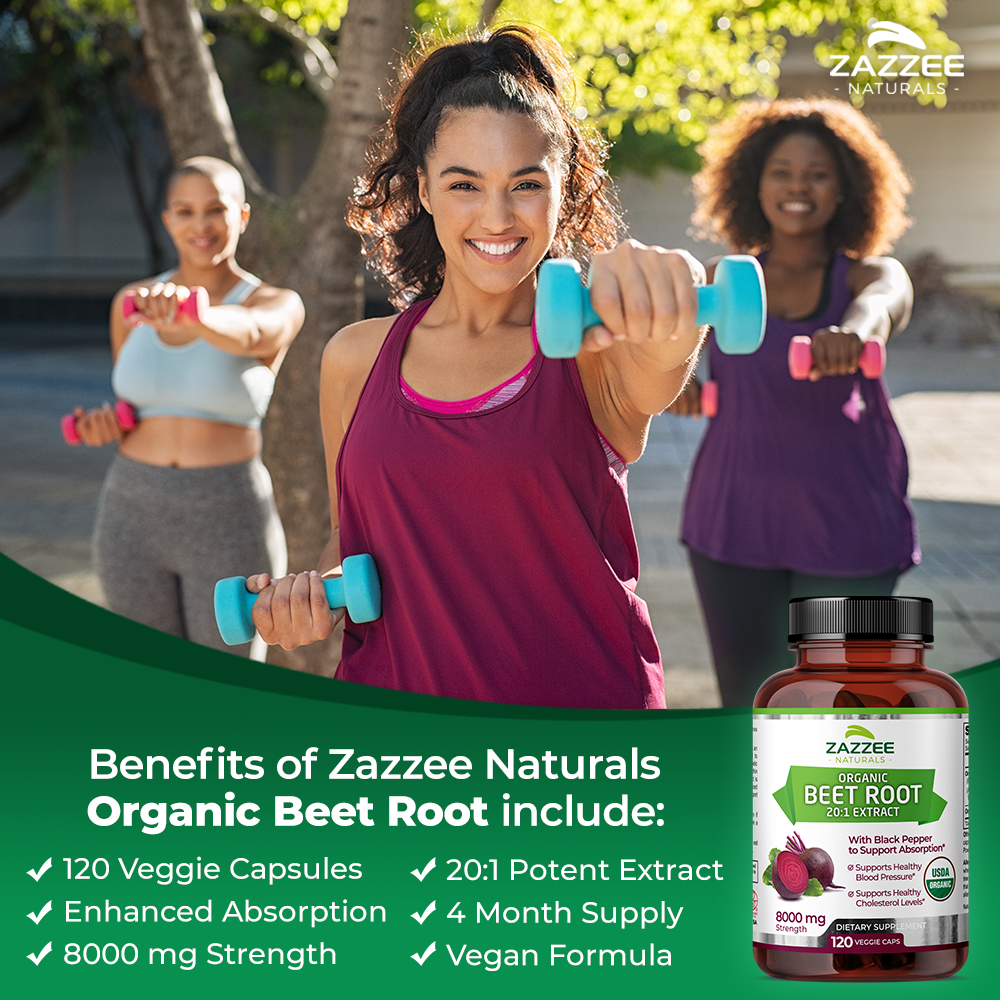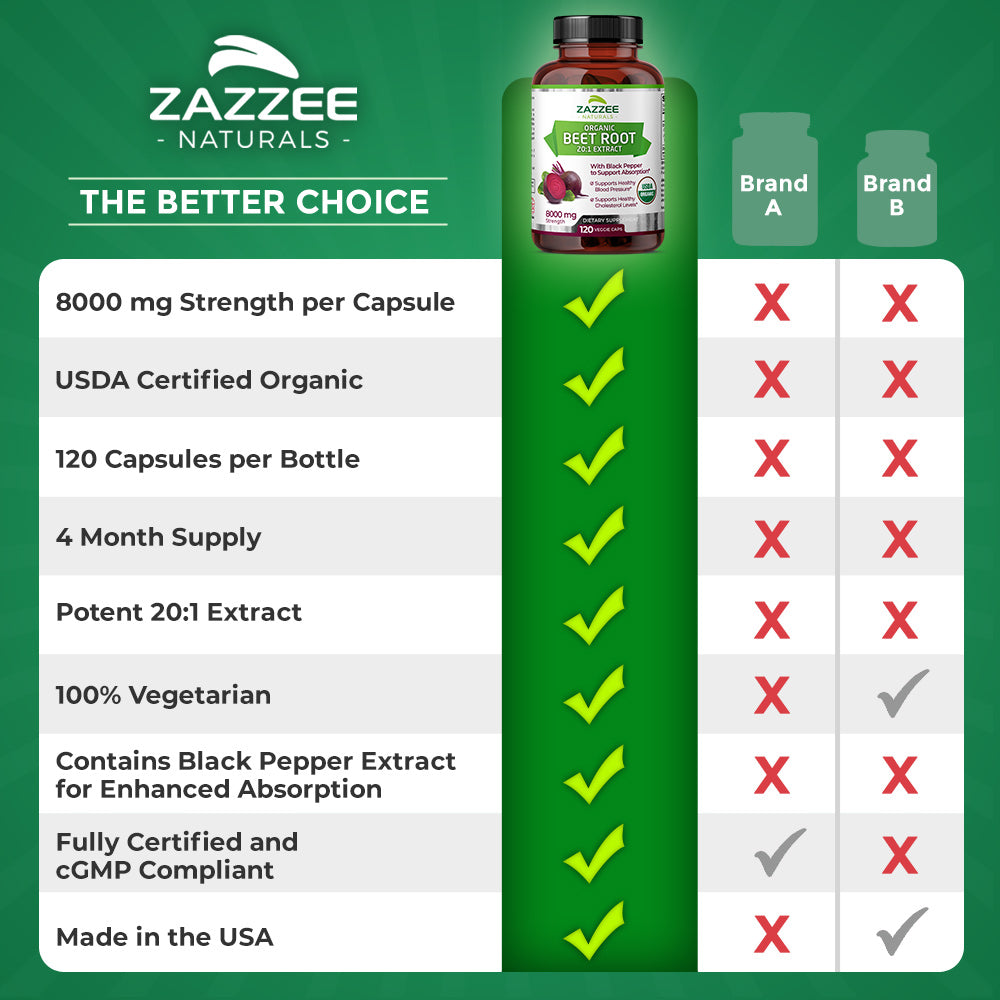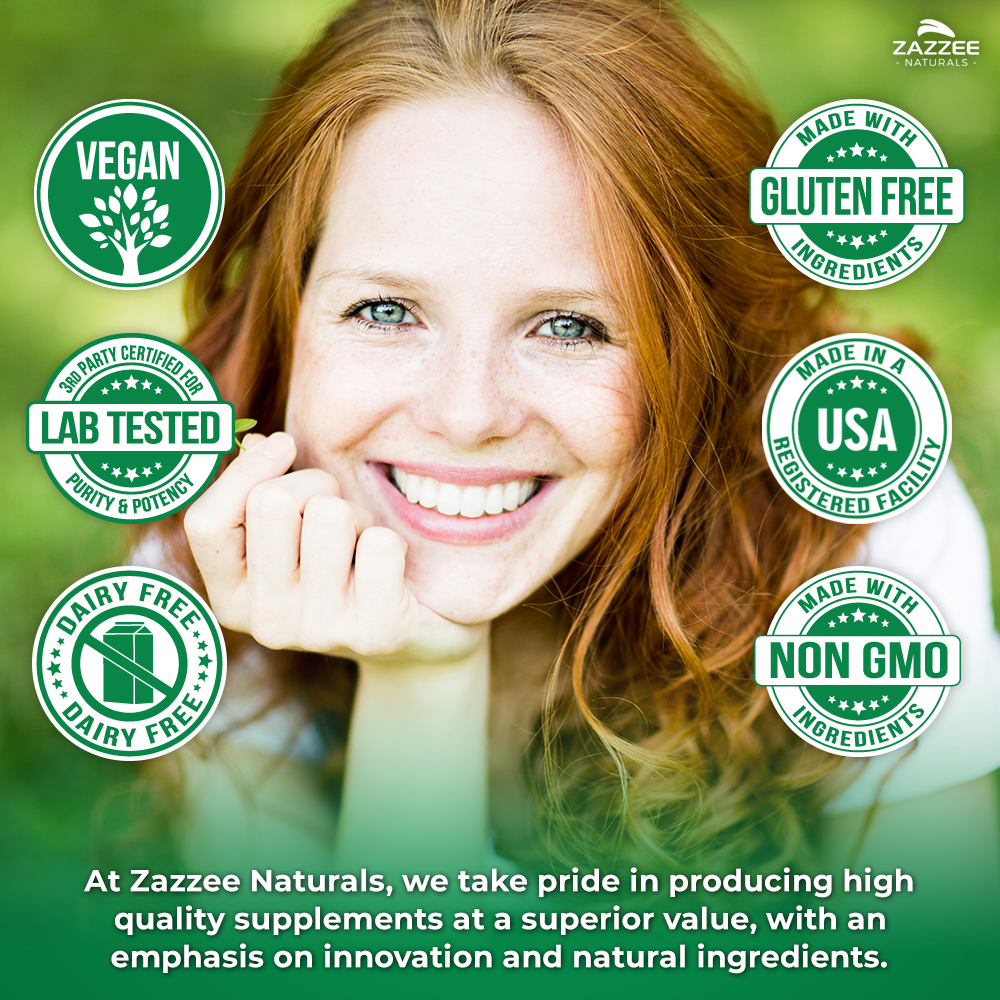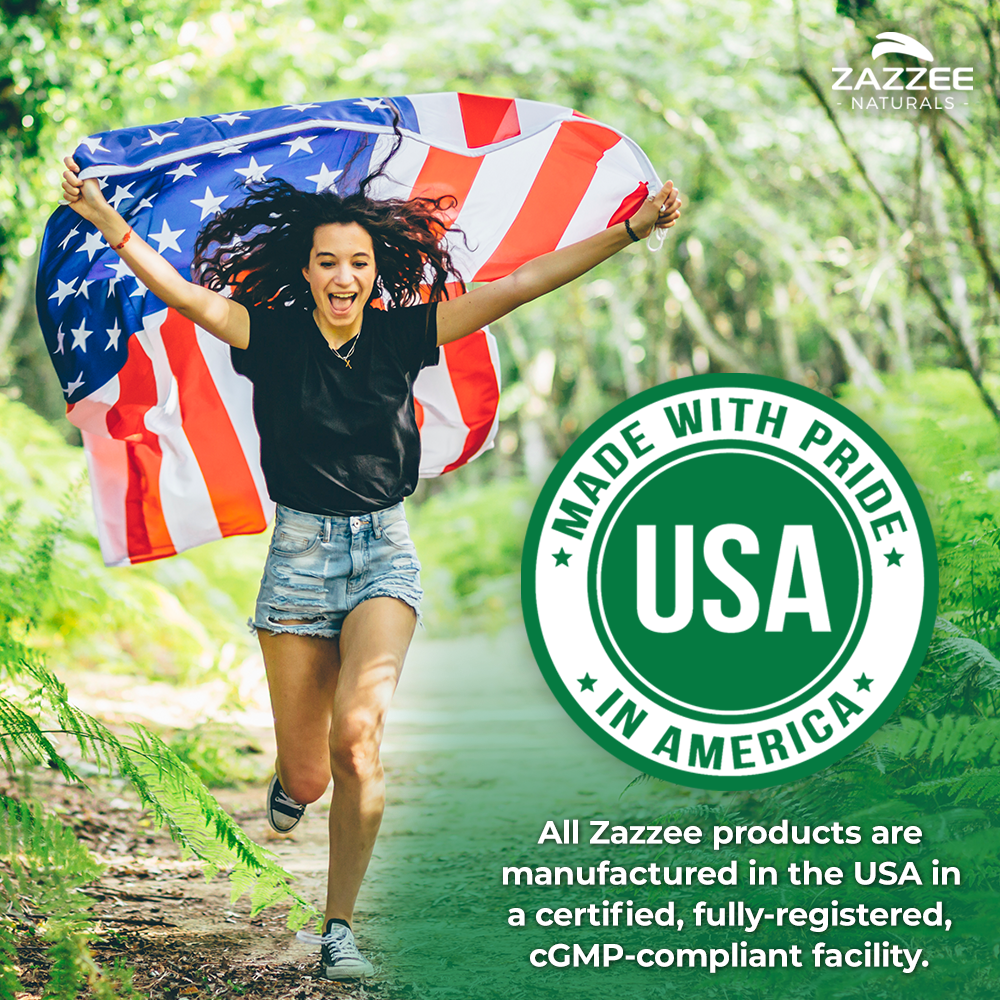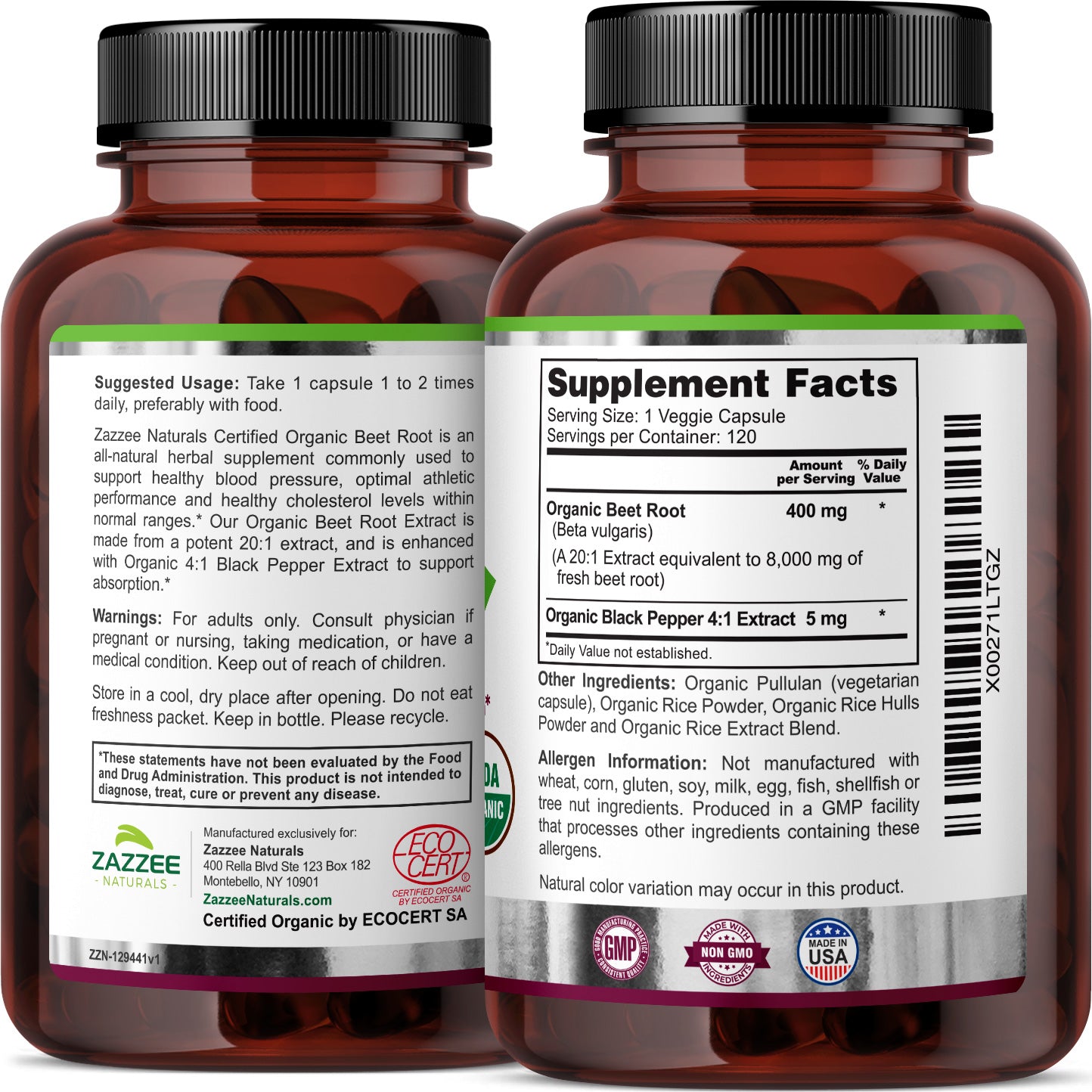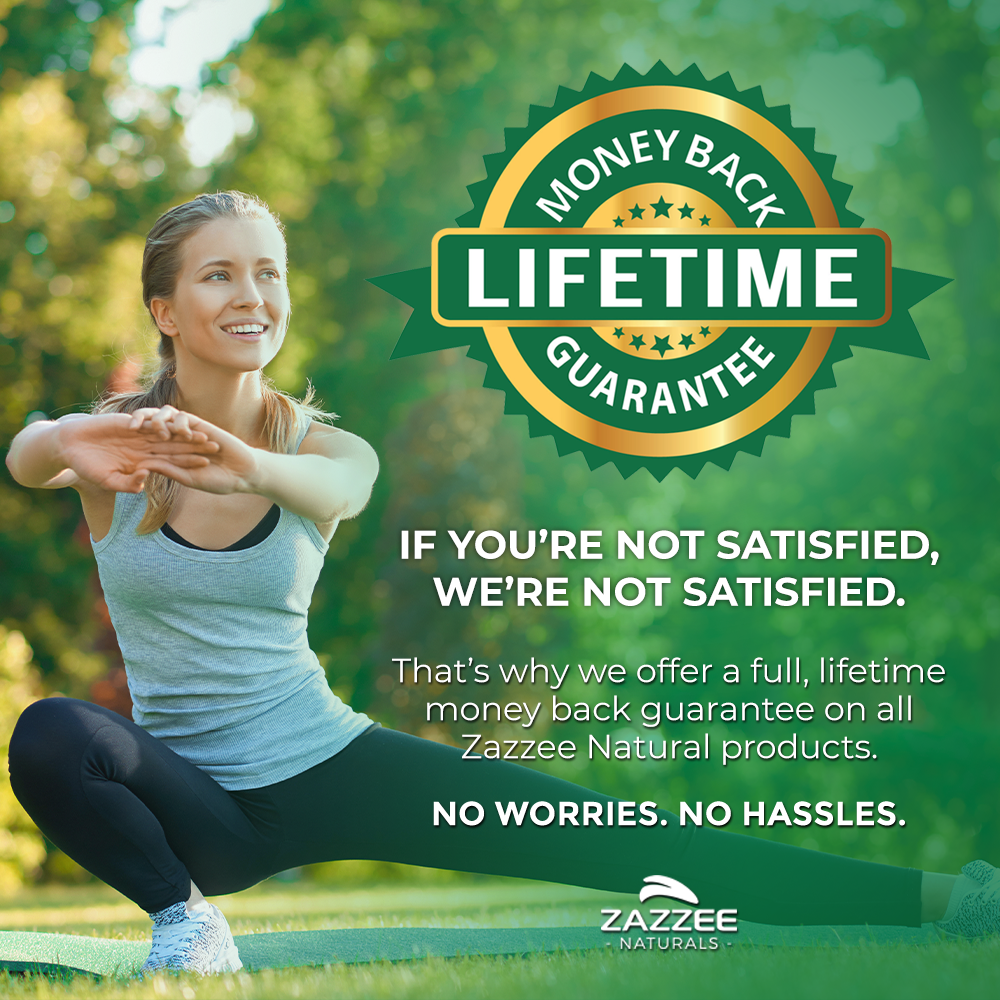 PRODUCT HIGHLIGHTS



Outstanding Value

Our Organic Beet Root contains 8000 mg strength per capsule, 120 capsules per bottle, is made from a potent 20:1, and contains Organic Black Pepper Extract – an amazing value! Compare this to other leading brands that have lower dosages, contain less capsules, and are not Certified USDA Organic. Our Organic Beet Root is a bargain not be found elsewhere!




USDA Certified Organic

Any Beet Root that is not CERTIFIED organic can be highly contaminated and even toxic to your body. With Zazzee Naturals Certified Organic Beet Root Extrct, you can be sure your Beet Root is organic, all-natural, vegan, and non-GMO. More, while other competing products use various chemicals as fillers, binders, and excipients, our Organic Beet Root Extract contains only all-natural, organic stabilizers.




Super Enhanced Absorption

Our Extra Strength Beet Root Extract is enhanced with 5 mg of Organic Black Pepper Extract, which numerous studies have shown increases the body's absorption of other ingredients by up to 30%! Our Extra Strength Organic Beet Root is the ONLY Beet Root on the market with added Black Pepper Extract, which means our Extra Strength Beet Root gives you the highest rate of absorption and most benefit available.




Natural, Vegan, & Non-GMO

All ingredients, including the capsule, are 100% vegan. Our Certified Organic Beet Root does not contain any sweeteners, artificial flavors, wheat, corn, gluten, soy, milk, egg, fish, shellfish, or tree nut ingredients. Enjoy the amazing benefits of Organic Beet Root without the unwanted calories of eating a plateful of beets!




Gold Standard Production

Your health and safety mean everything to us. For that reason, our Organic Beet Root is manufactured in the USA, in a fully compliant facility with adherence to good manufacturing policies and under the most stringent quality control. You can rest assured that you get the best value for your money!

OUR QUALITY ASSURANCES
Vegan

All ingredients are 100% vegan and made from the purest sources available.

Lab Tested

All ingredients are third-party tested to ensure quality, potency and purity.

USDA Organic

This products meets the strict standards of the USDA for Organic Certification.

FDA Registered Facility

Produced in FDA certified facility under the most stringent quality standards.

Gluten Free

All ingredients in this product, as well as the capsules, are 100% gluten free.
Why Use Zazzee Organic Beet Root?
Our Organic Beet Root capsules are the only USDA Certified Organic Beet Root on the market, ensuring a toxin-free detox experience while providing a wide variety of health benefits like boosting the immune system, and much more.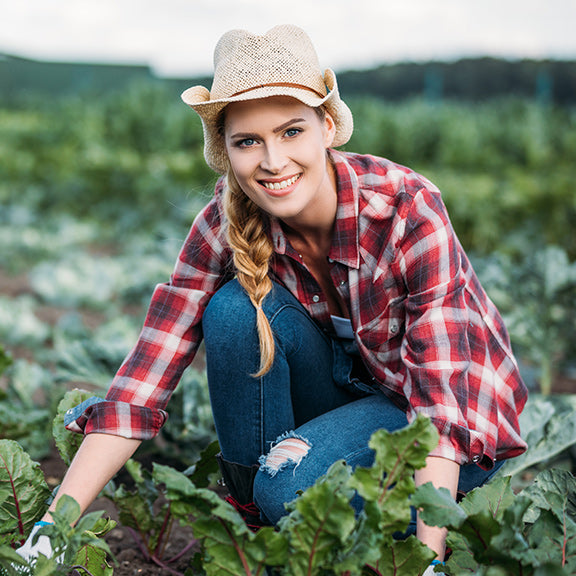 Five Star Reviews from Amazon
Working great for me
Started taking after researching beet root it's doing wonders for my digestive system and blood pressure. I will get these again and keep taking it.
Jan 9, 2020
Boosts Workouts
Beet Root is a natural way to enhance your workouts. It increases your stamina and endurance. You need to take it at least a week to start seeing results. I've read that it can be used as natural male stamina enhancer, if you know what I mean. I highly recommend it.
Jan 6, 2020
Helps with my blood pressure!
I have had success with taking these for my high blood pressure. I notice that my ears do not ring after dinner when I have been taking these, so I think there's a connection. My numbers also come in about 5-10 points lower as well, and I will take that any day of the week! Best of all these are certified organic and cheaper than the ones they advertise on television! A huge win there! Maybe it's a placebo effect, I don't know, but I know my wife and I feel great when we take these and I love the peace of mind that comes from certified Organic! 5 stars!
Jan 22, 2020
They work at lowering BP
I was veery skeptical when I ordered them, but they really work at lowering the blood pressure. I am glad that I found this product, I really didn't want my blood pressure medication to be increased. Worth the money if you are looking to lower your BP.
Dec 5, 2021