Regular price
Sale price
$16.97
Unit price
per
Sale
Sold out
3000 mg Strength per Capsule
120 Capsules per Bottle
Potent 10:1 Extract
4 Month Supply
Extra Strength Formula
100% Vegan
FDA and GMP Certified
View full details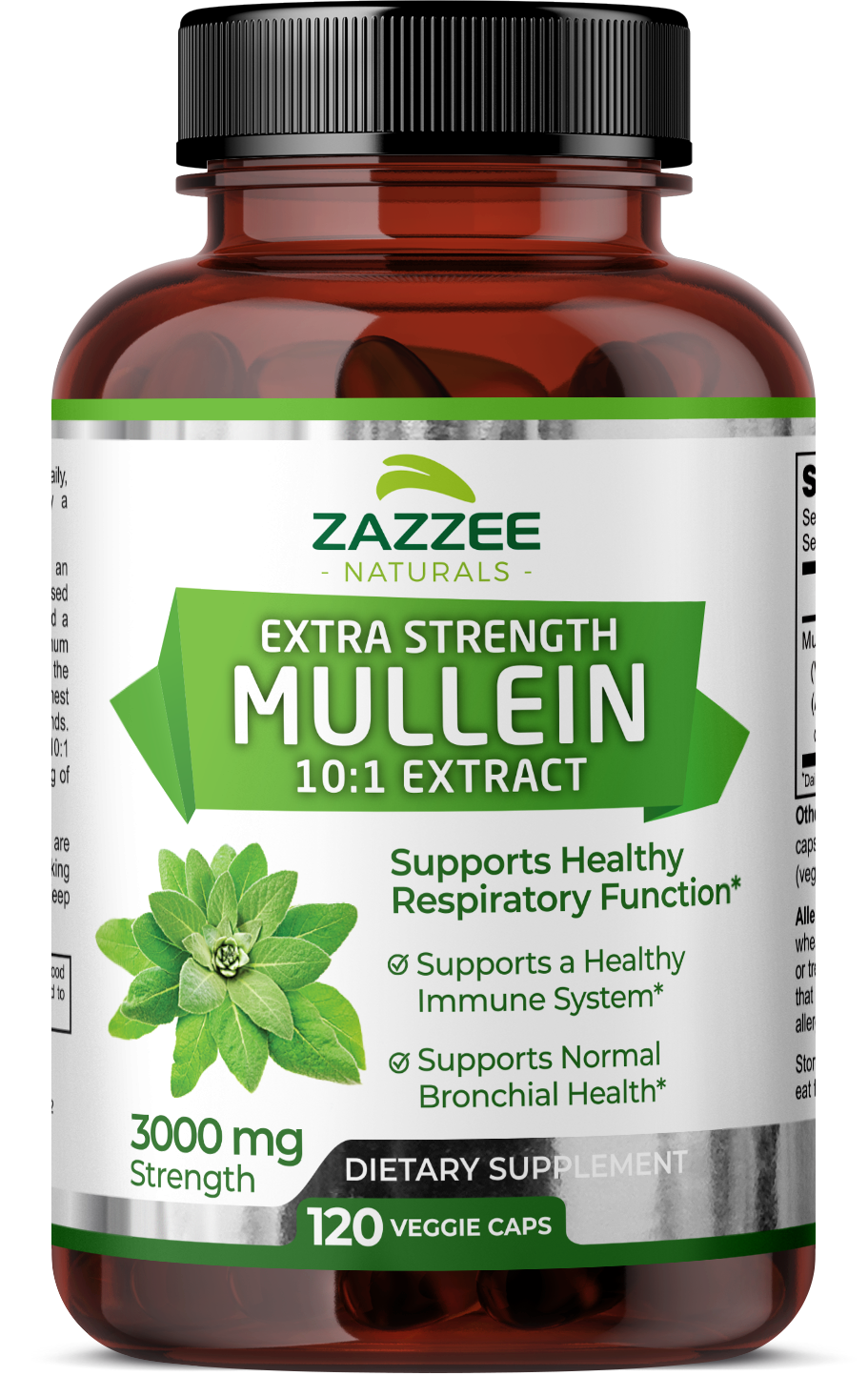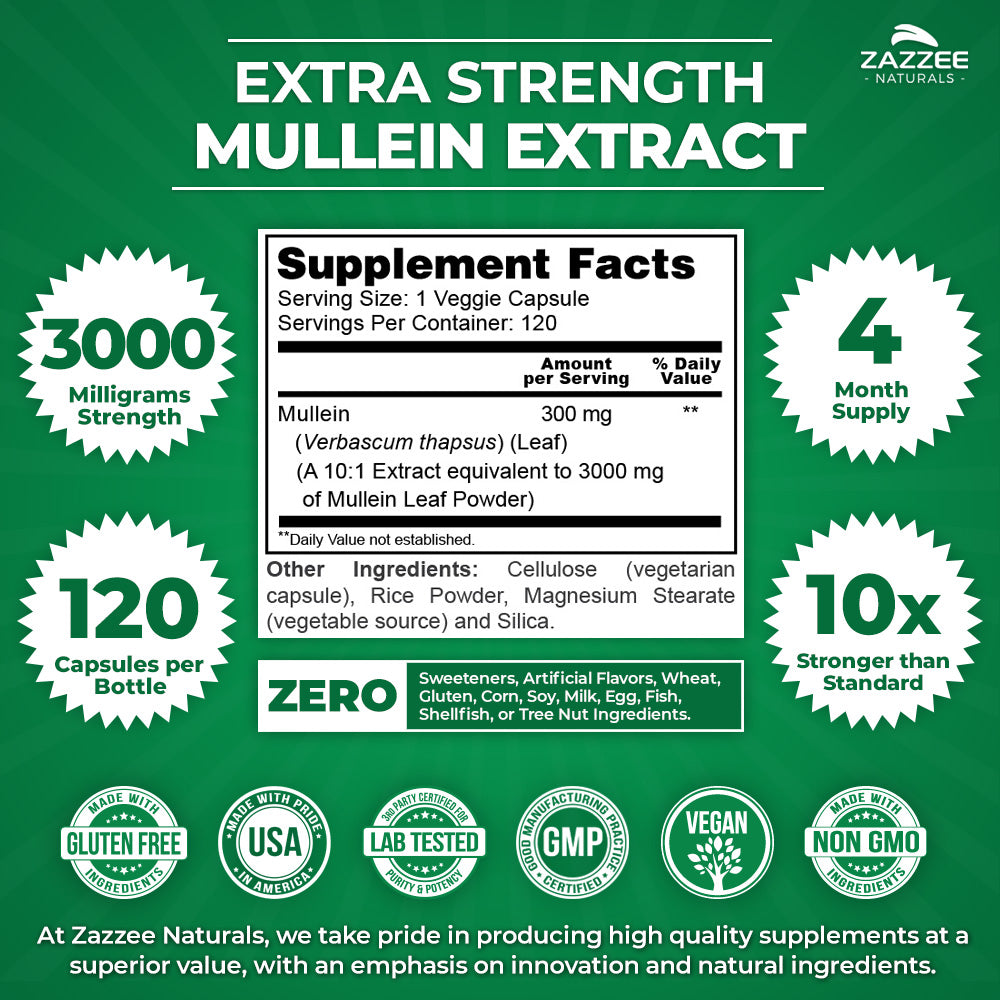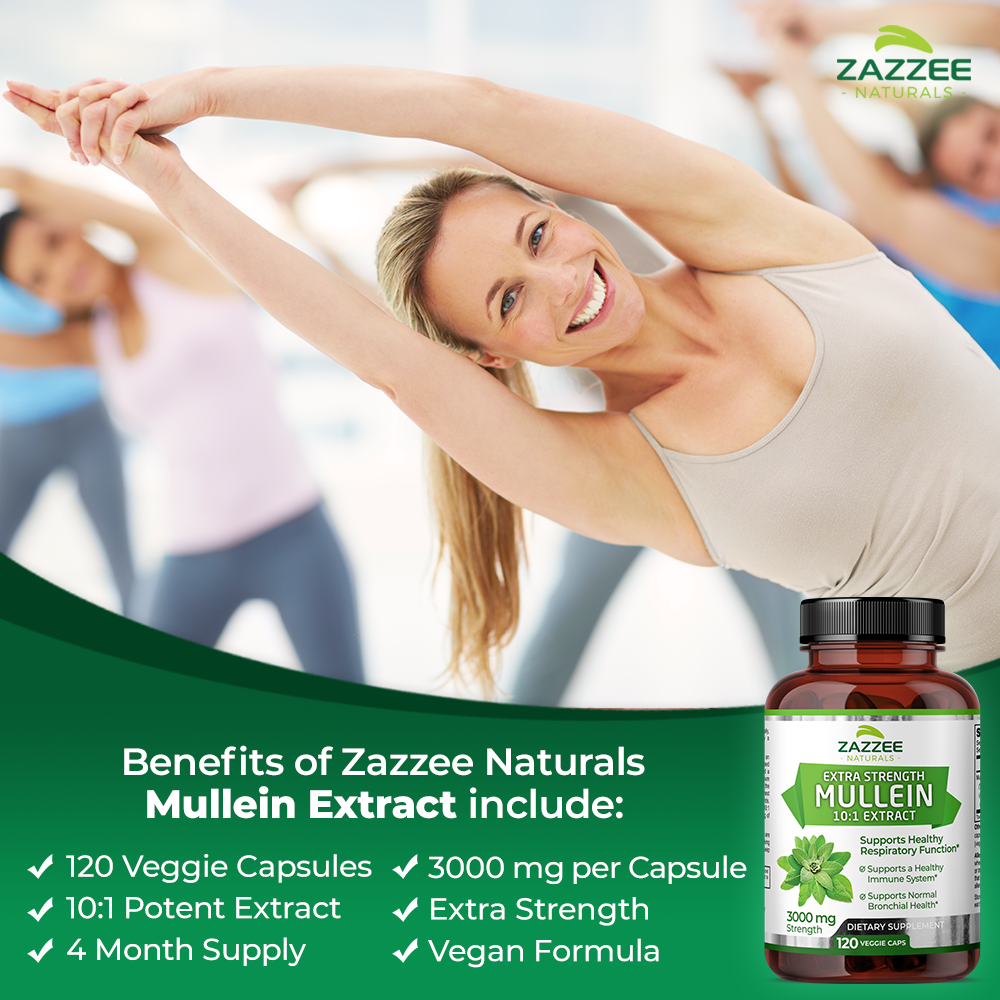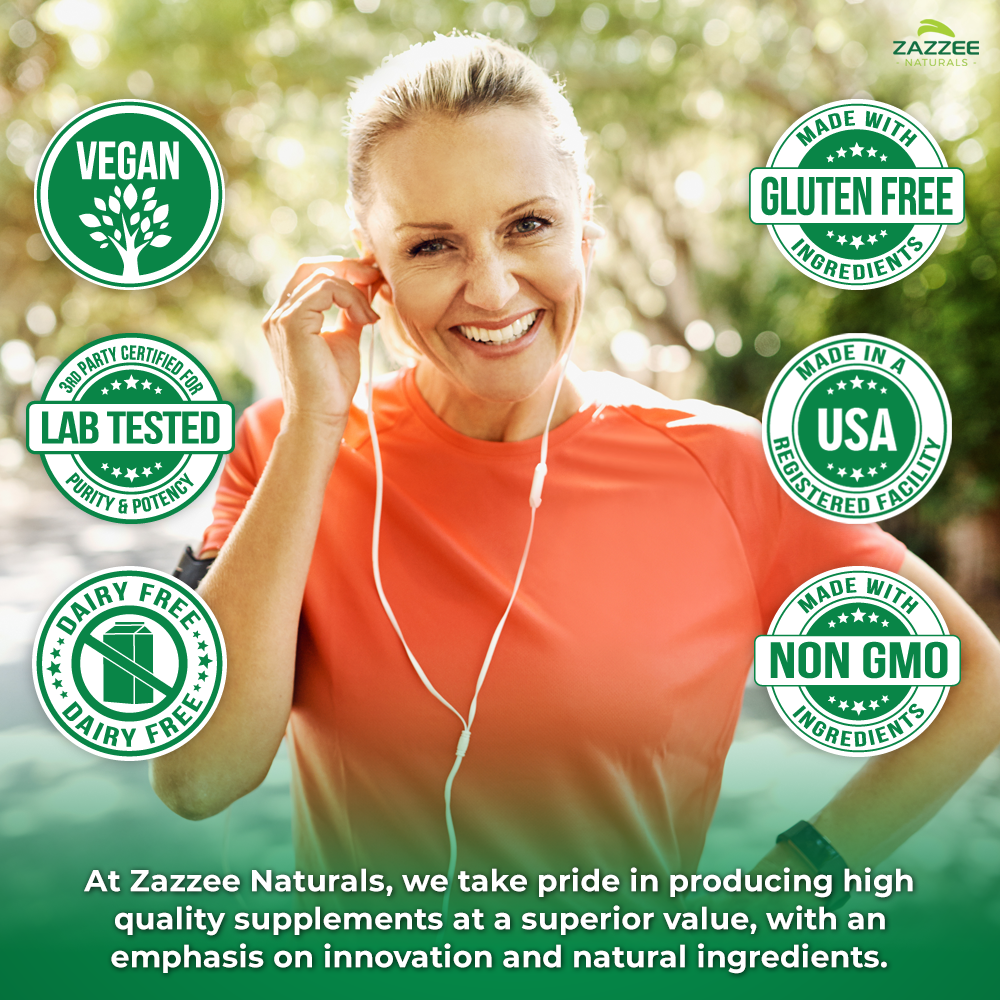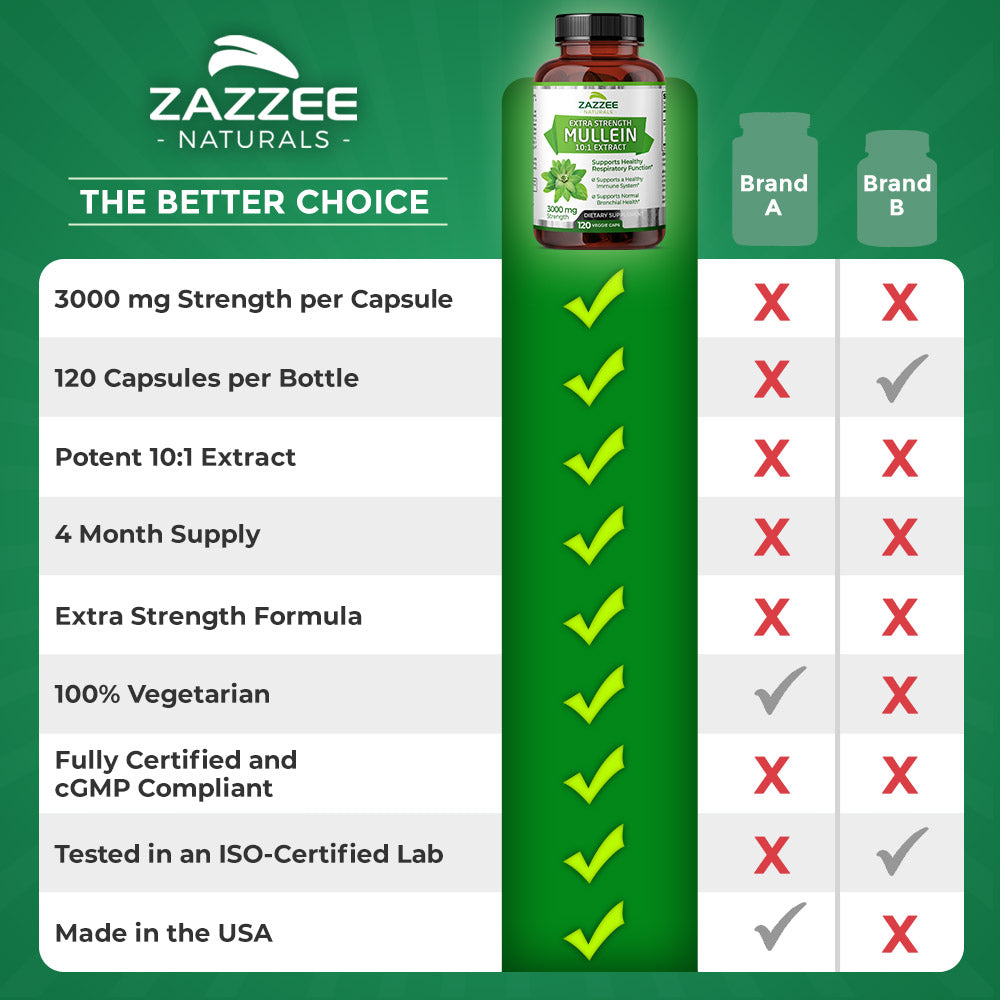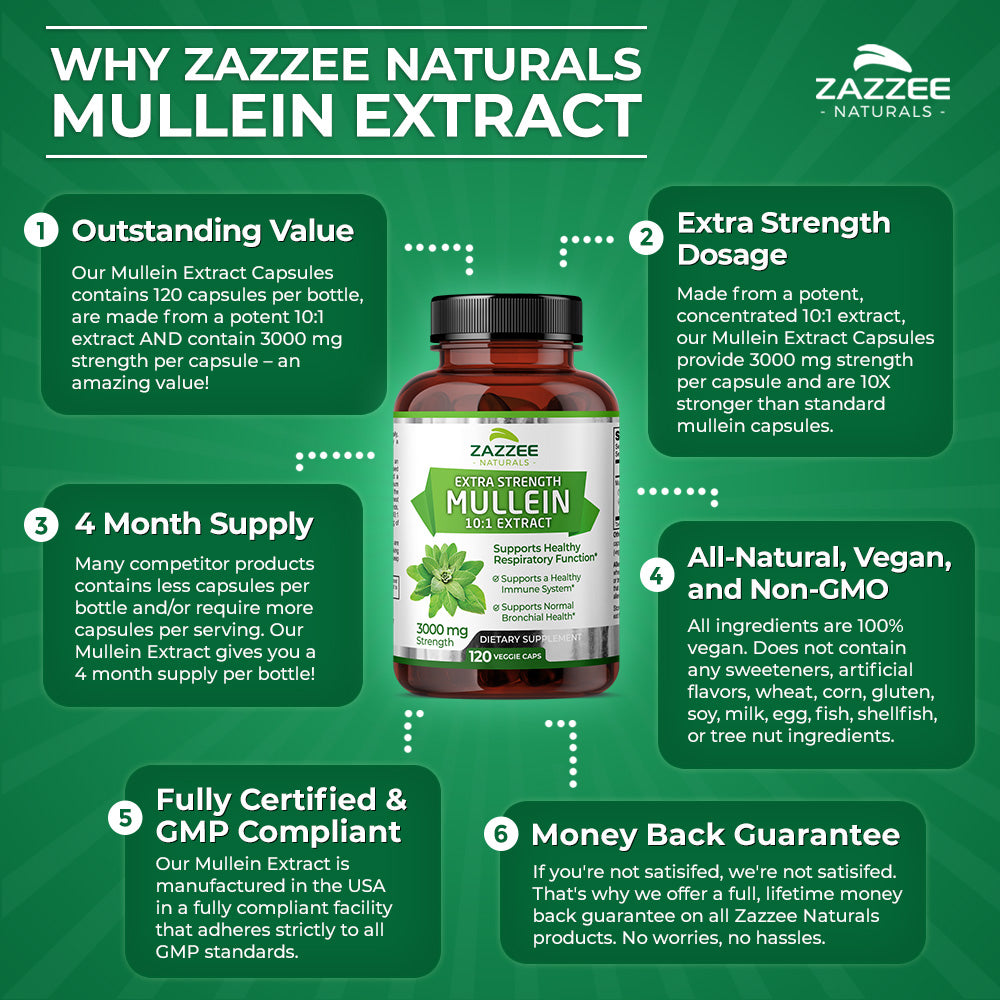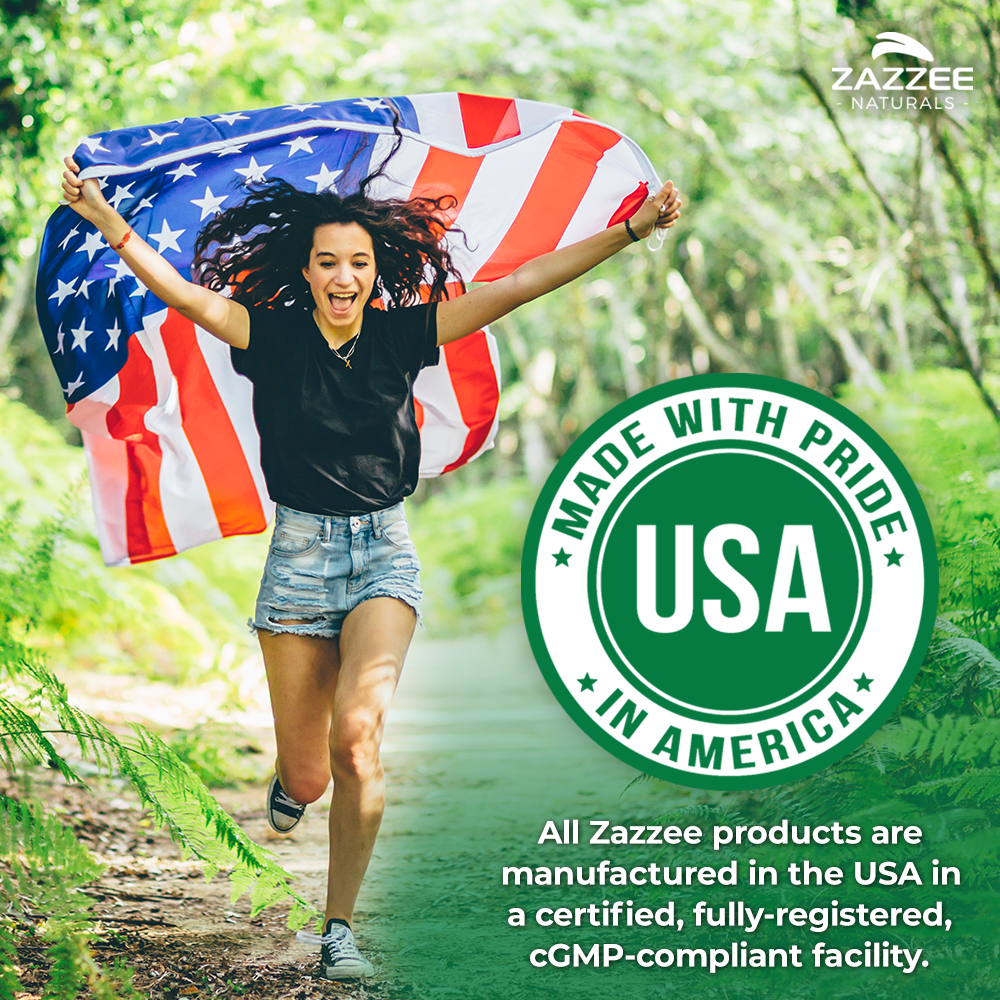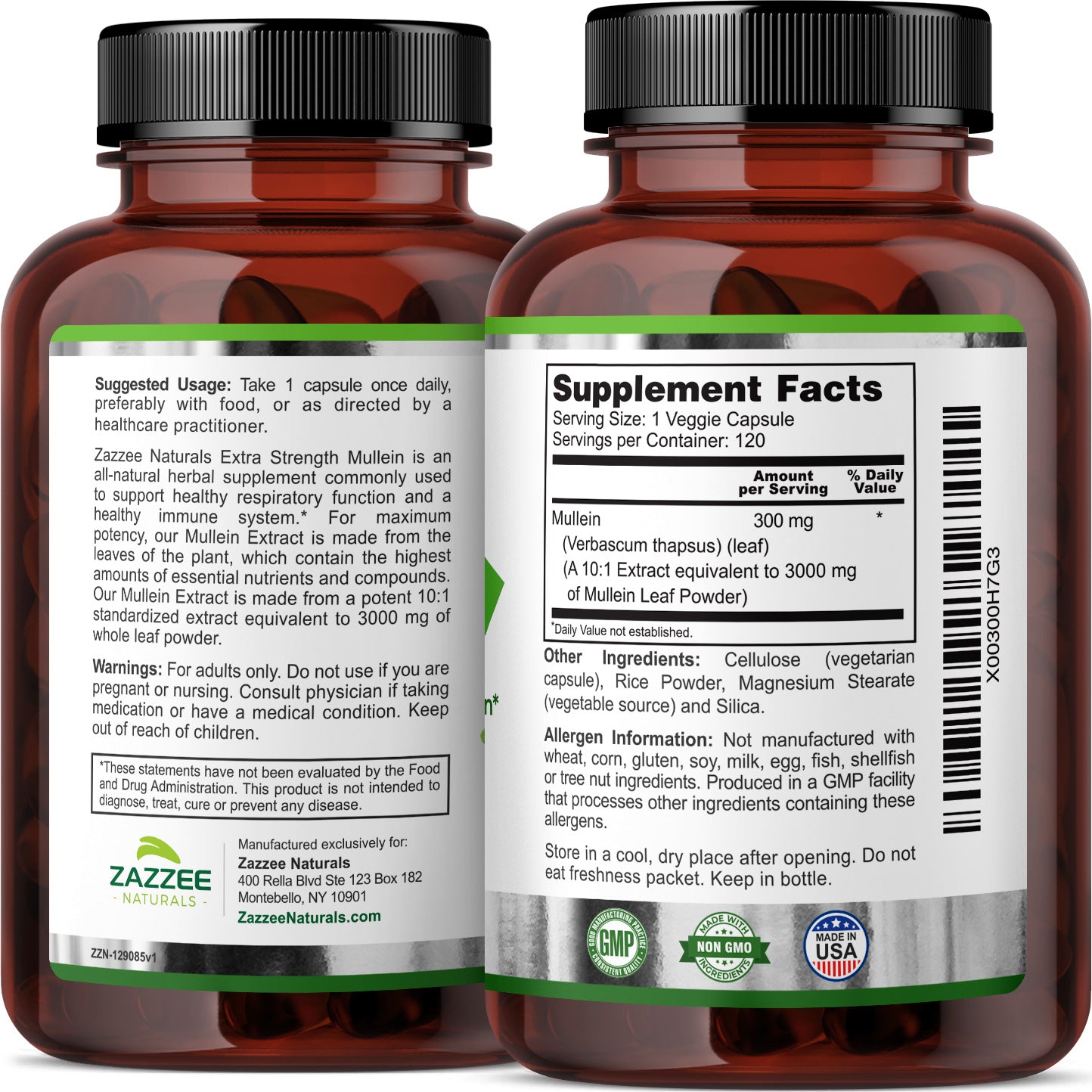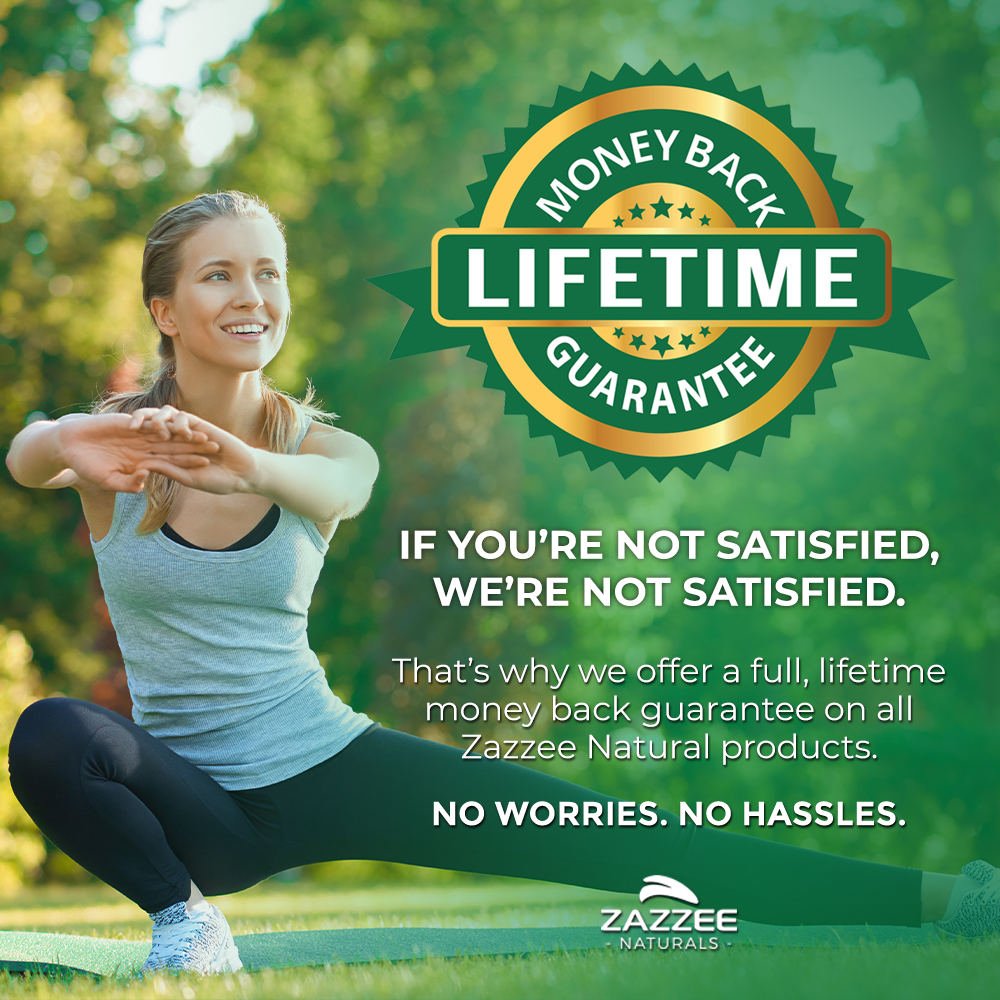 PRODUCT HIGHLIGHTS



Outstanding Value

Our Extra Strength Mullein Extract contains 3000 mg strength per capsule AND 120 capsules per bottle – an amazing value! A single bottle contains up to a 4 month supply. Compare this to other leading brands that require 2 capsules per serving, contain less than 120 capsules, and use a much less potent, non-extract powder. Our Extra Strength Mullein Extract is a bargain not be found elsewhere!




Maximum Strength Available

Our Extra Strength Mullein Extract is the strongest dosage available! Each capsule contains 3000 mg strength of Mullein Extract made from a potent, powerful 10:1 extract.




Natural, Vegan, & Non-GMO

All ingredients, including the capsule, are 100% vegan. Our Extra Strength Mullein Extract does not contain any sweeteners, artificial flavors, wheat, corn, gluten, soy, milk, egg, fish, shellfish, or tree nut ingredients. Enjoy the amazing benefits of our potent Mullein Extract without worrying about what else might be hiding in each capsule!




Gold Standard Production

Your health and safety mean everything to us. For that reason, our Extra Strength Mullein Extract is manufactured in the USA, in a fully certified facility with adherence to good manufacturing policies and under the most stringent quality control. You can rest assured that you get the best value for your money!




Lifetime Money Back Guarantee

If you're not satisfied, we're not satisfied. That's why we offer a full, lifetime money back guarantee on all of our products. If you're not fully satisfied, just contact us for a no-hassles refund. That's how confident we are about the quality and effectiveness of our products!

OUR QUALITY ASSURANCES
Vegan

All ingredients are 100% vegan and made from the purest sources available.

Lab Tested

All ingredients are third-party tested to ensure quality, potency and purity.

FDA Registered Facility

Produced in FDA certified facility under the most stringent quality standards.

Gluten Free

All ingredients in this product, as well as the capsules, are 100% gluten free.

Non GMO

We ensure that all ingredients, including the capsules, are completely non-GMO.
Why Use Zazzee Mullein Extract?
Our Mullein Extract is made from a potent 10:1 extract, equivalent to 3000 mg of whole leaf powder. That means better respiratory function and a healthier immune system.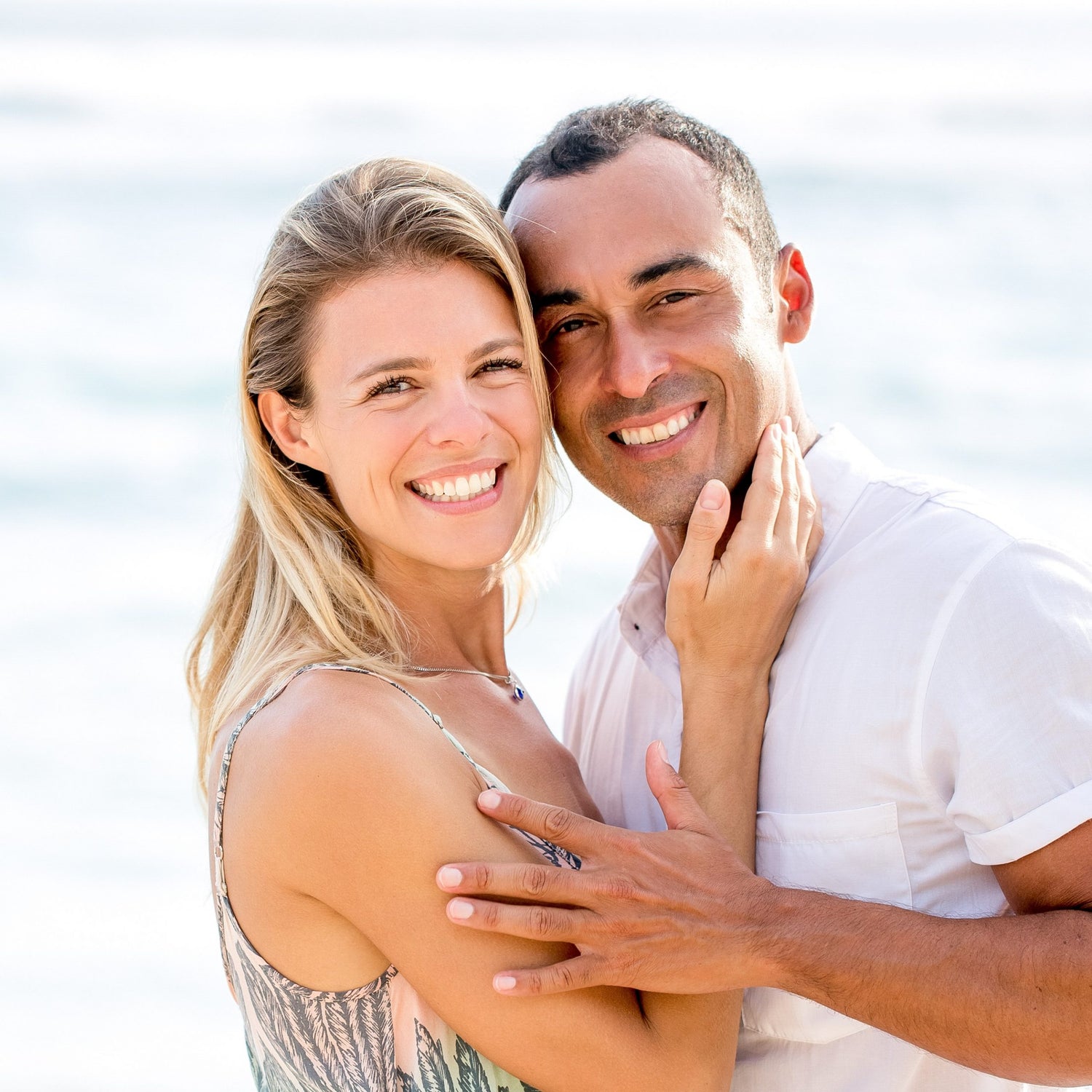 Five Star Reviews from Amazon
Helps my breathing so much!
It has eased my breathing problems so much. No negative side effects. Easy to swallow.
Dec 1, 2022
Works on coughs
Had a post COVID cough for weeks until I started taking this! After 1 week my cough is gone
Nov 2, 2022
Found this to be extremely beneficial for my asthma!
Works wonders for clearing my asthma wheezing!
Apr 13, 2022
Actually works
This product is the real deal, works very well. Helps clear phlegm and my breathing is much better.
Aug 19, 2022
Mullein extract capsules 3000mg
The capsules are easy to swallow, tasteless, and very potent. I was skeptical of this product but have dove my research about mullein, and since I got covid 3 times, and very asthmatic to begin with I needed something to help me .Well this did! Not only am I not huffing and puffing all the time, wheezing like an old accordion, after 2 weeks taking it 2× a day I'm not attached to my rescue inhaler, and no longer need to use my nebulizer 4X daily. Because I can breathe so much easier, I can now begin walking again ..I just ordered a second bottle. It's a miracle.
Aug 16, 2022