Regular price
Sale price
$19.97
Unit price
per
Sale
Sold out
400 mg per Capsule
180 Capsules per Bottle
95% Polyphenols
6 Month Supply
100% Vegetarian
FDA and GMP Certified
Made in the USA
View full details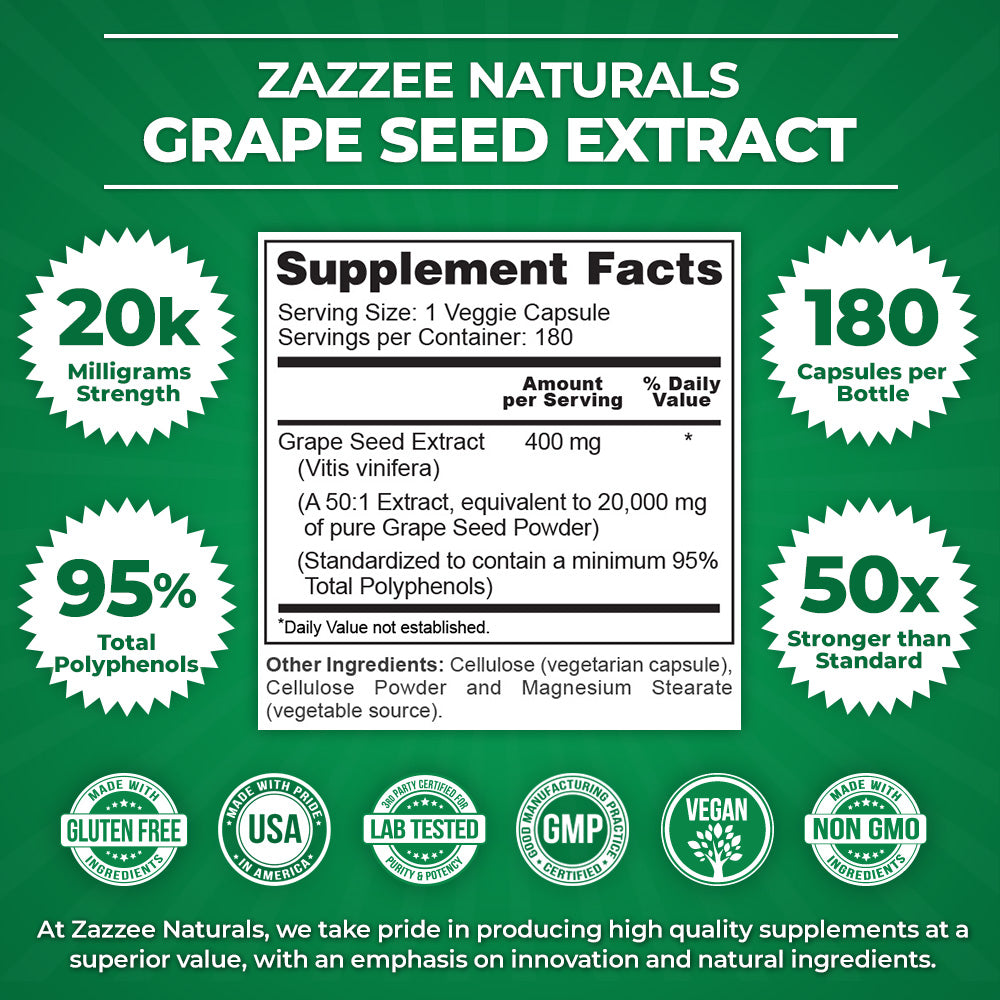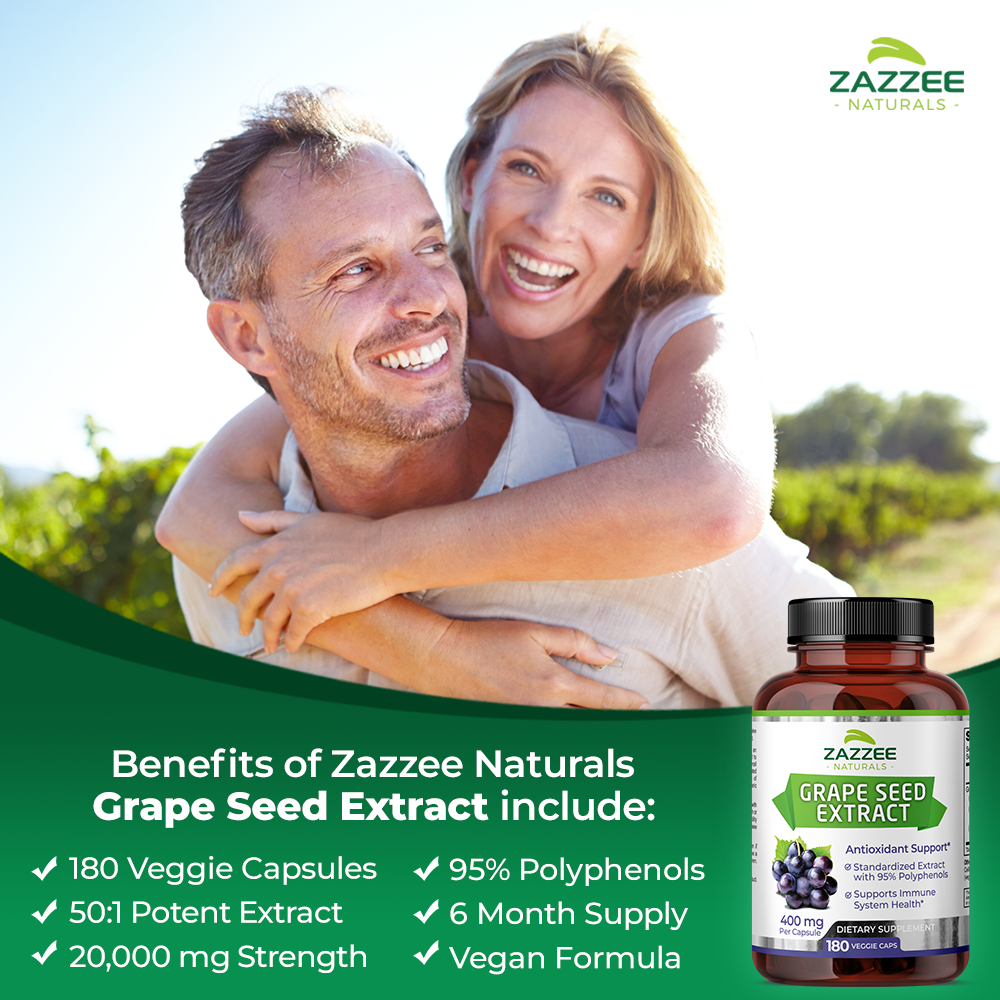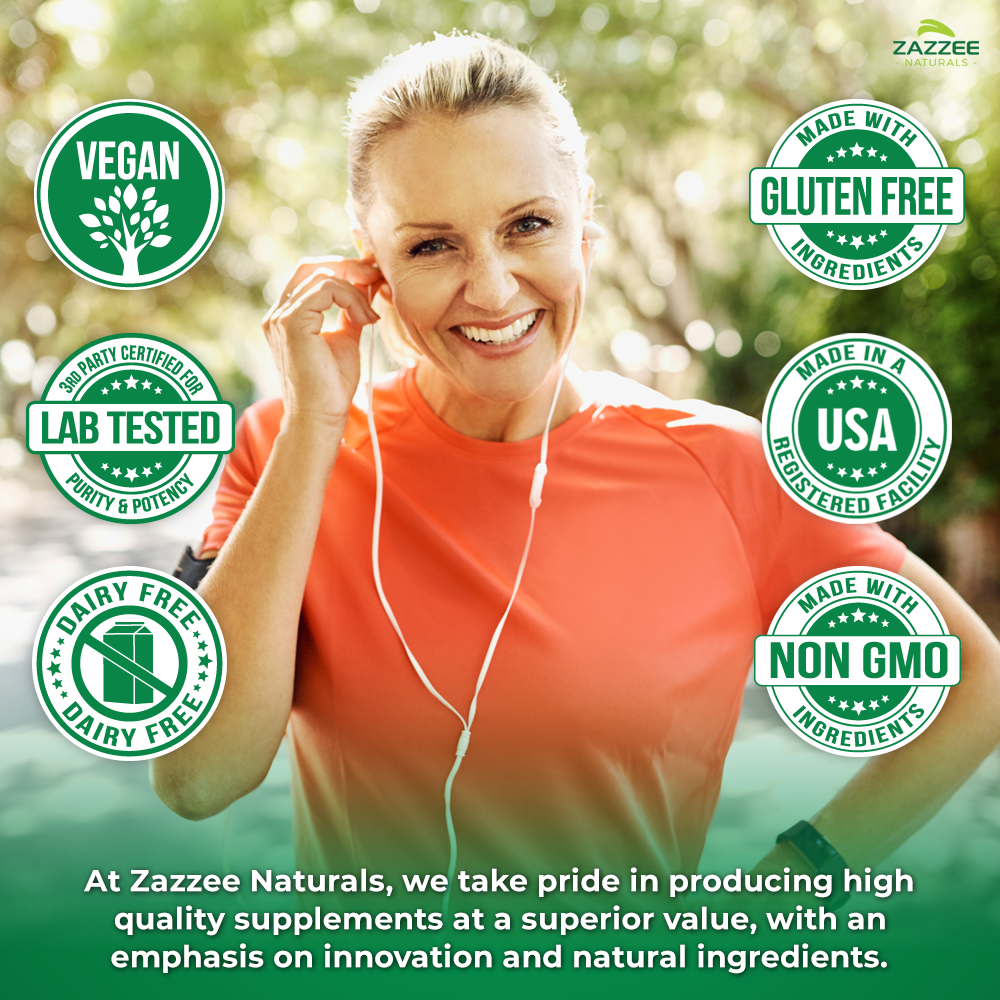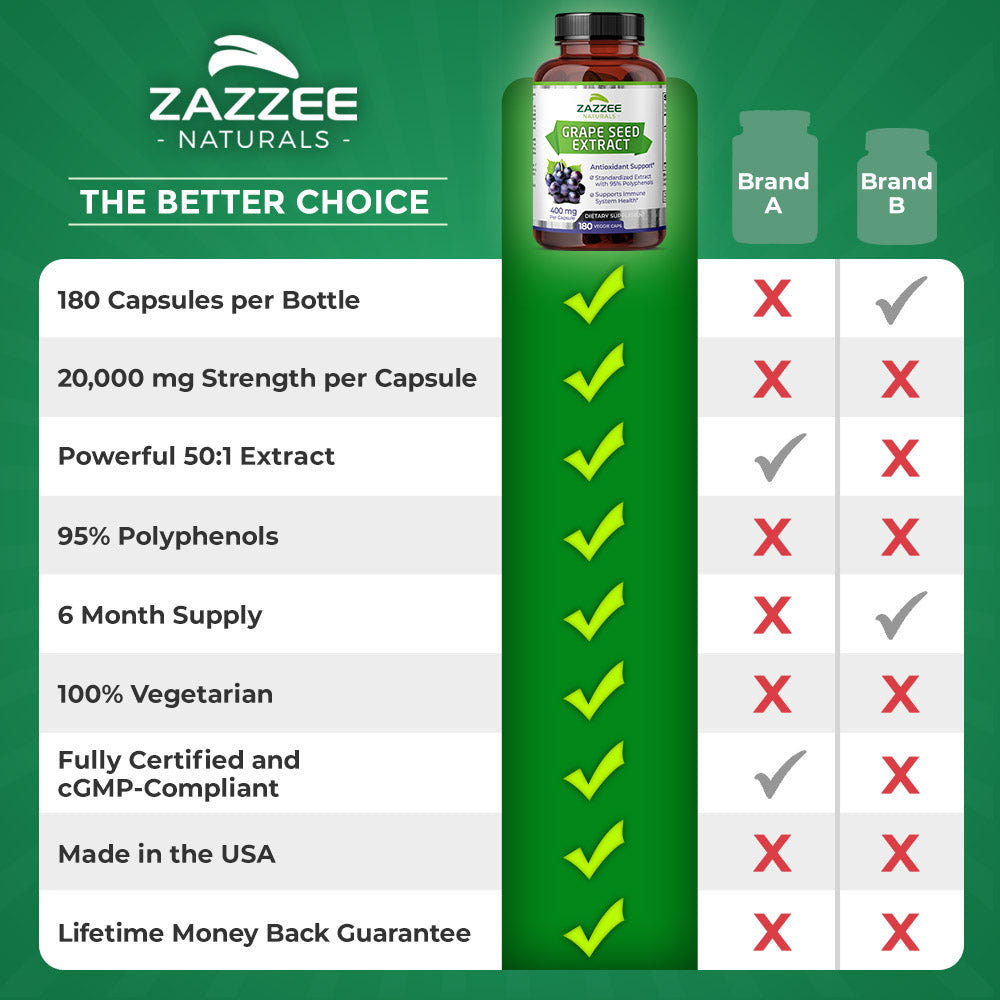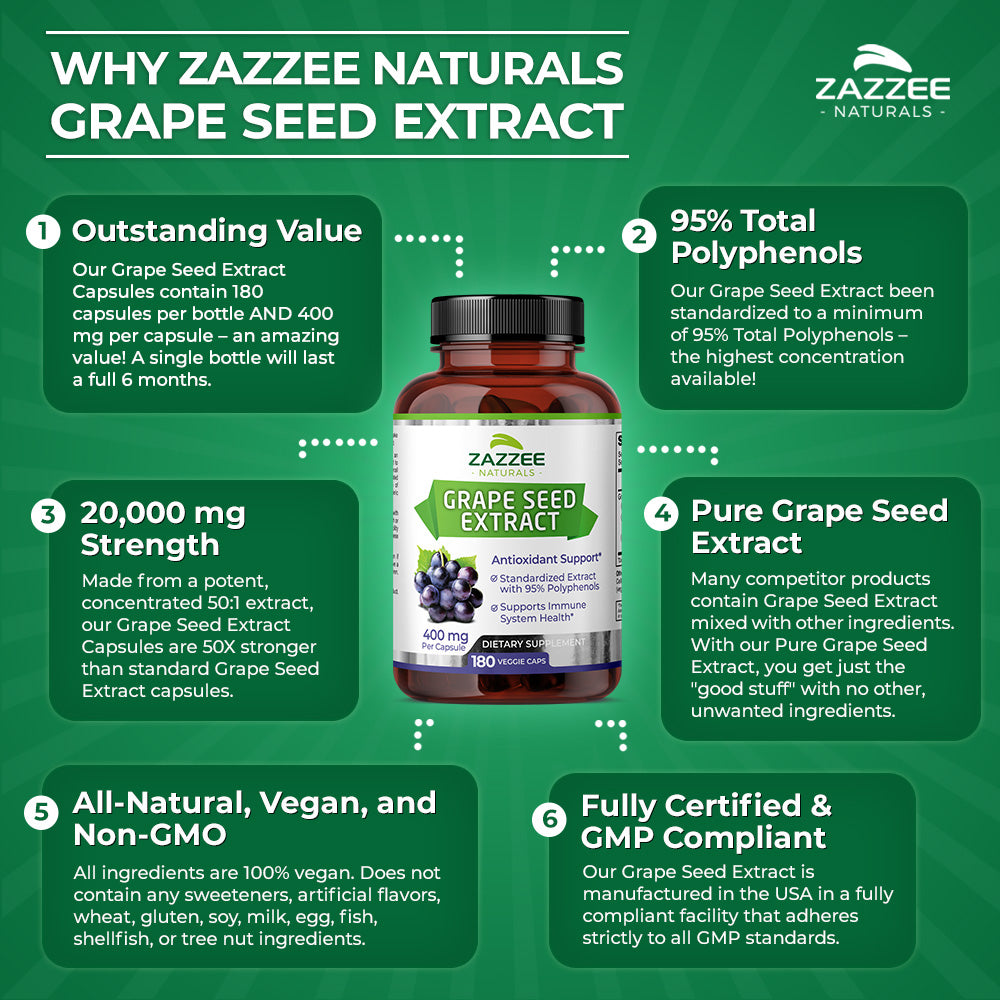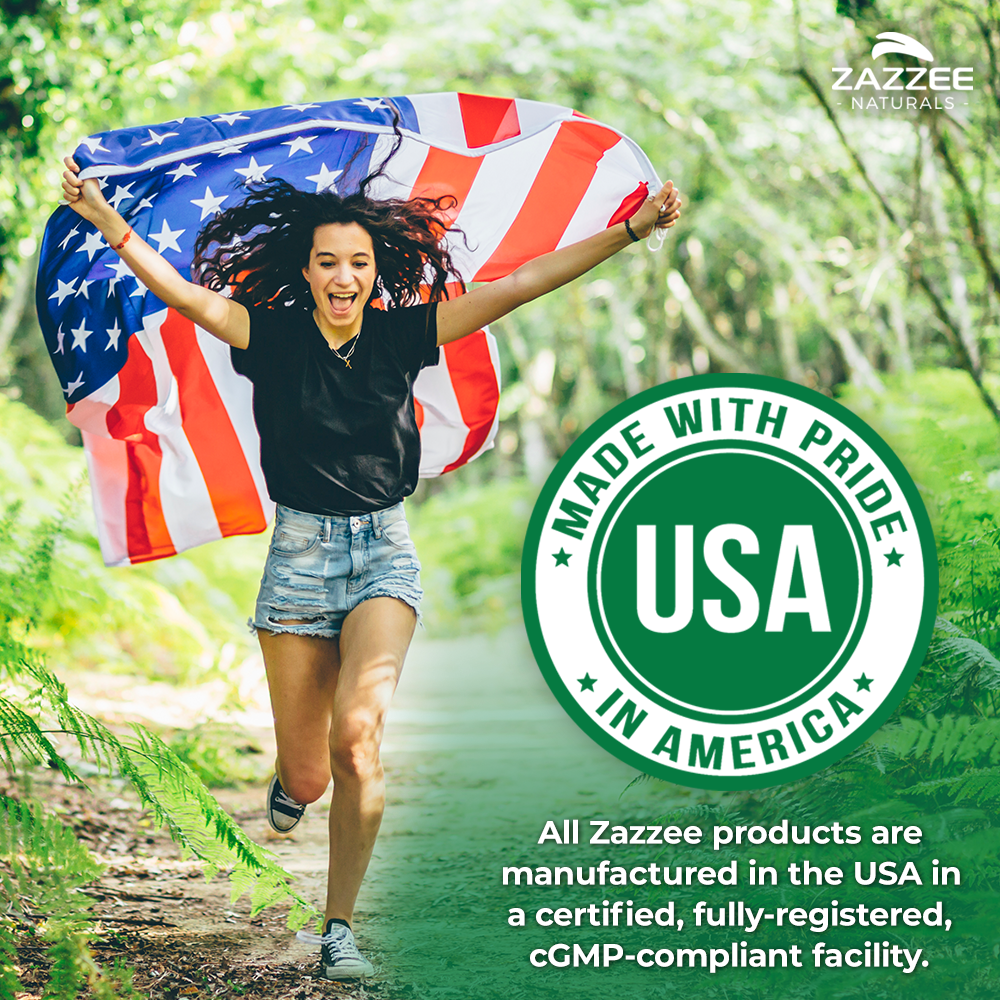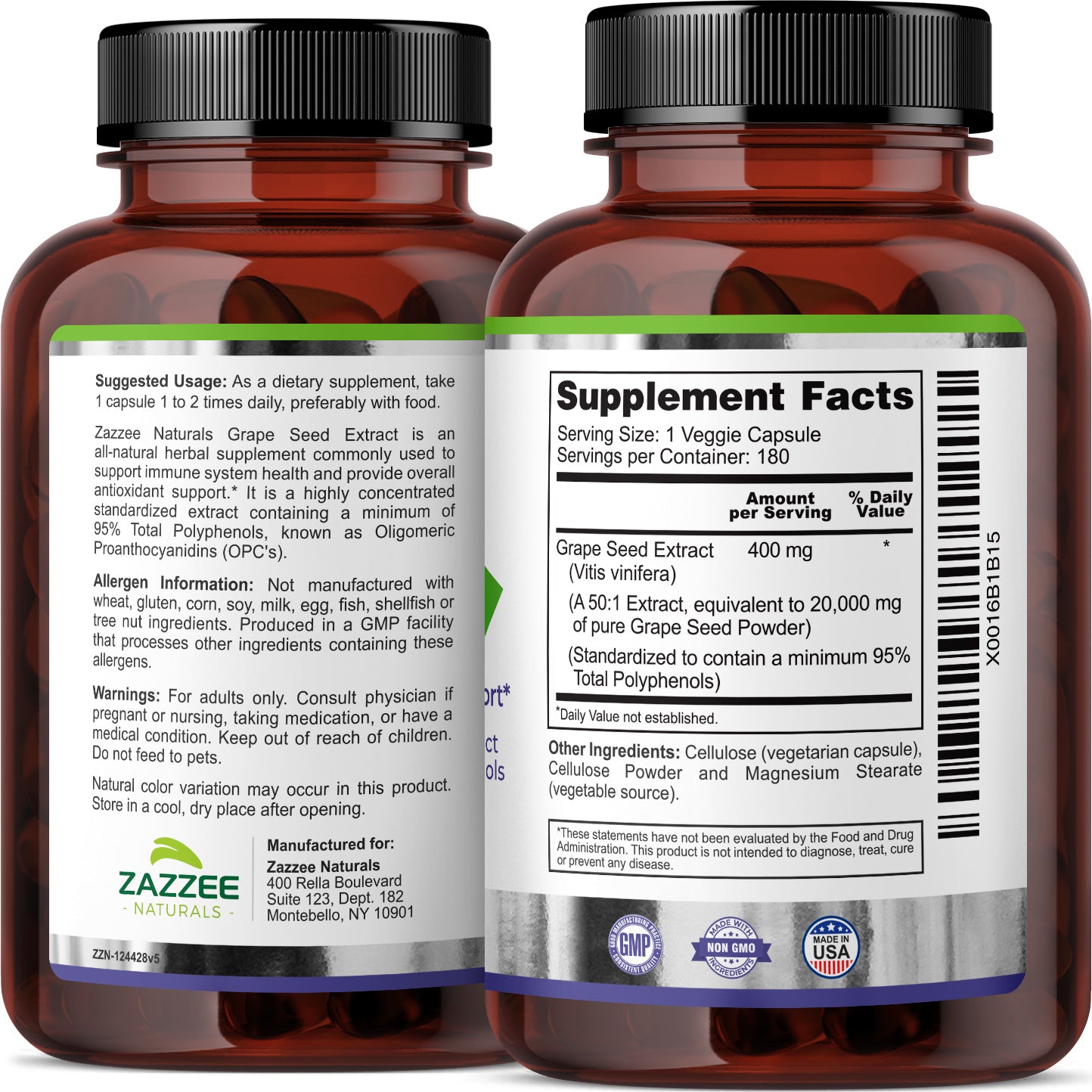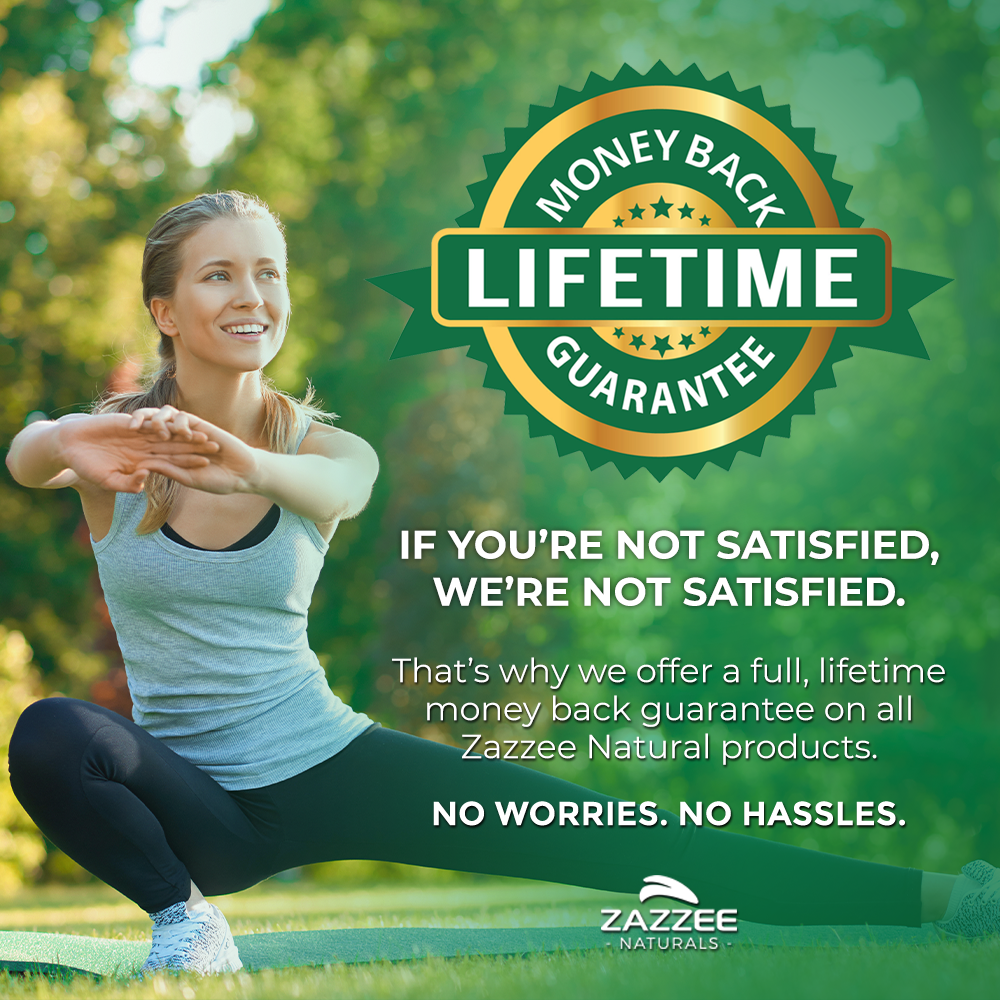 PRODUCT HIGHLIGHTS



Maximum Value / Maximum Strength

Each bottle contains 180 veggie capsules, each capsule contains a healthy 400 mg of Grape Seed Extract, and the extract contains a minimum of 95% Polyphenols. This combination means you are getting the most antioxidants per bottle possible!




Potent Antioxidant Support

At 400 mg per capsule, our Grape Seed Extract offers a large dose of potent, powerful antioxidant support for cleansing your body of toxins and free radicals. As an antioxidant, Grape Seed Extract is 20 times more effective than vitamin C, 50 times more effective than vitamin E, and has the added benefit of boosting the effectiveness of other antioxidants in your system.




High Bioavailability, Highly Concentrated & All-Natural

Our Grape Seed Extract is a highly concentrated, standardized extract containing a minimum of 95% Polyphenols. The key to our extraction is an all-natural process that ensures high bioavailablity - which means your body receives maximum absorption and maximum benefits. The extract includes a high concentration of Oligomeric Poranthocyanidins (OPCs), which are the powder, water-soluble antioxidant compounds found in grape seeds.




100% Vegetarian

All ingredients, as well as the capsules, are 100% vegetarian, and made from the purest sources available. The capsules are made from cellulose, derived from plants.




Gold Standard Production

Your health and safety mean everything to us. For that reason, our Grape Seed Extract is manufactured in the USA, in an FDA certified facility with adherence to good manufacturing policies and under the most stringent quality control. You can rest assured that you get the best value for your money!

OUR QUALITY ASSURANCES
Vegan

All ingredients are 100% vegan and made from the purest sources available.

Lab Tested

All ingredients are third-party tested to ensure quality, potency and purity.

FDA Registered Facility

Produced in FDA certified facility under the most stringent quality standards.

Gluten Free

All ingredients in this product, as well as the capsules, are 100% gluten free.

Non GMO

We ensure that all ingredients, including the capsules, are completely non-GMO.
Why Use Zazzee Grape Seed Extract?
Our Grape Seed Extract contains a minimum of 95% Polyphenols, giving you great health benefits such as high levels of antioxidants, cardiovascular support, better circulation, improved cholesterol levels, faster healing from injuries and improved mood.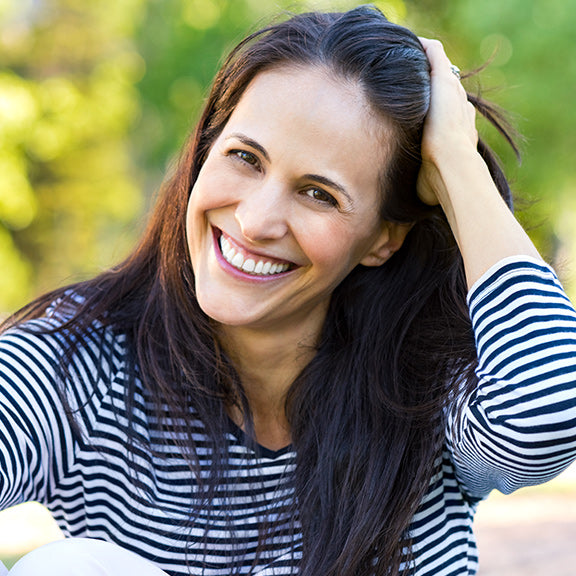 Five Star Reviews from Amazon
High Quality Product!
I've heard remarkable things about the benefits of Grape Seed Extract, so thought I'd give it a try. I purchased from Zazzee Naturals, not only because it was a good value, but the product itself is very high quality. I've made a good choice and will purchase from Zazzee in the future for sure!
Jan 29, 2017
Life without hand joint pain!
I was told by my doctor that Grape Seed extract could help with the swelling and pain in my hands and my wife's. We purchased some at our nutrition store and both started taking it. Finding that we were both seeing a good result after a week, we decided to buy more. I found ZAZZEE on Amazon at a good price - twice as many capsules for half the money , with more strength. We are enjoying life without our joint pain in our hands! Not much more I can say - it's a great product!
Aug 28, 2018
 Best quality & value
Supposedly Grape Seed Extract capsules are one of those supplements that you don't feel any benefits from. In my case that is not so. I complained to my elderly mother about aching varicose veins in my legs and she suggested Grape Seed Extract as a remedy. I found that they did work and the aching went mostly away. I've tried other brands but Zazzee Naturals 400 mg are the best by far I have tried yet. I haven't had aching varicose veins at all since using this brand.
May 16, 2019
Major impact on blood pressure
This product is awesome, zero side effects, yet after a few months it dropped my blood pressure down by 10 percent, both top and bottom numbers.. If you want to reduce your BP, I recommend it.
Jul 10, 2019
Top Quality Product
Zazzee's Grape Seed Extract is a high-quality supplement containing 95% Polyphenols which is the highest level available. Grape Seed Extract is a powerful antioxidant to help you build a strong immunity system providing many health benefits. Zazzee's approved manufacturing facilities assures you of a top-quality product.
Nov 6, 2018