Regular price
Sale price
$15.97
Unit price
per
Sale
Sold out
3600 mg per Serving
180 Softgels per Bottle
60 Day Supply

Non-GMO
Manufactured in an FDA Certified Facility
Made in the USA
Tested by Confirmed FDA Lab
View full details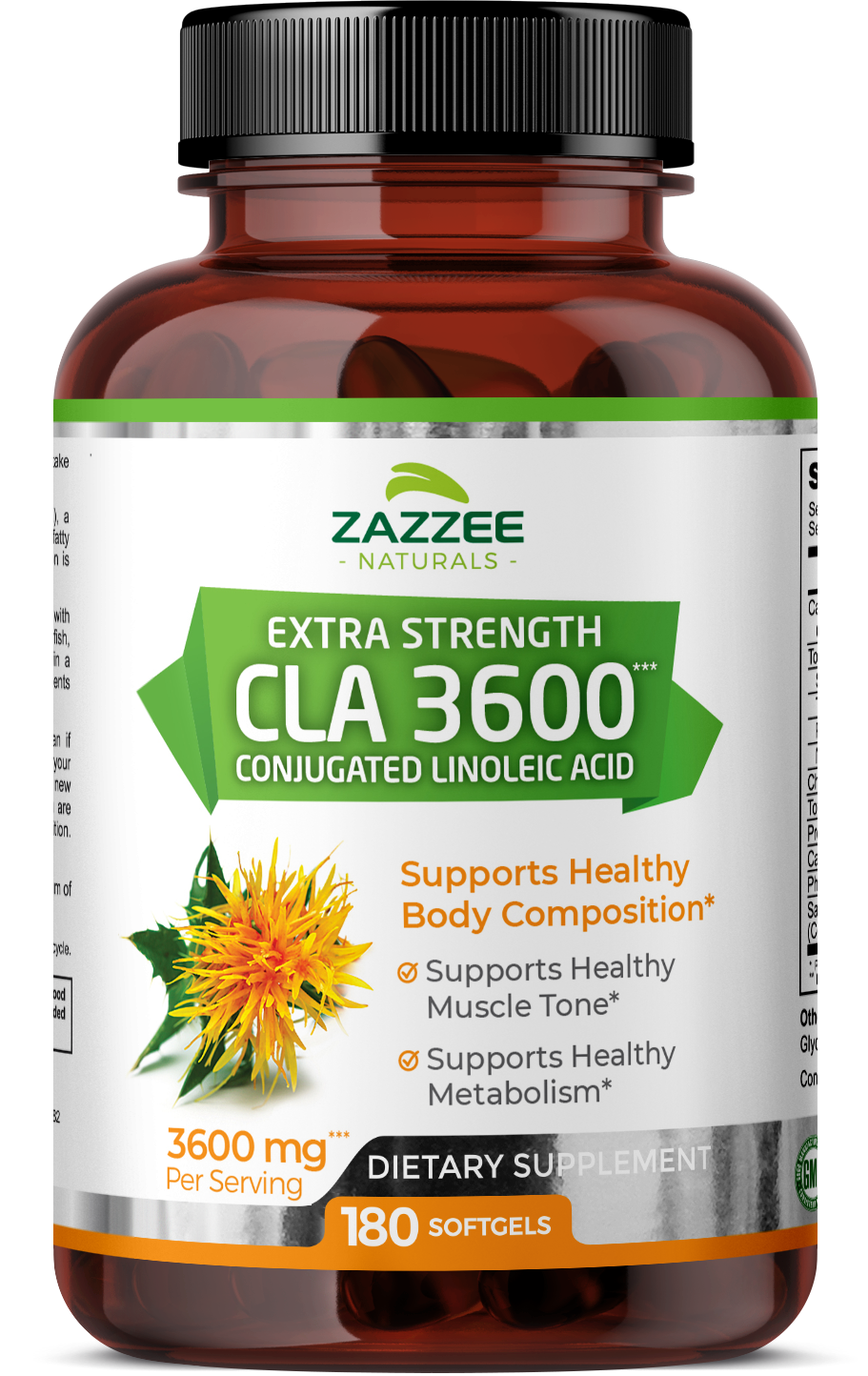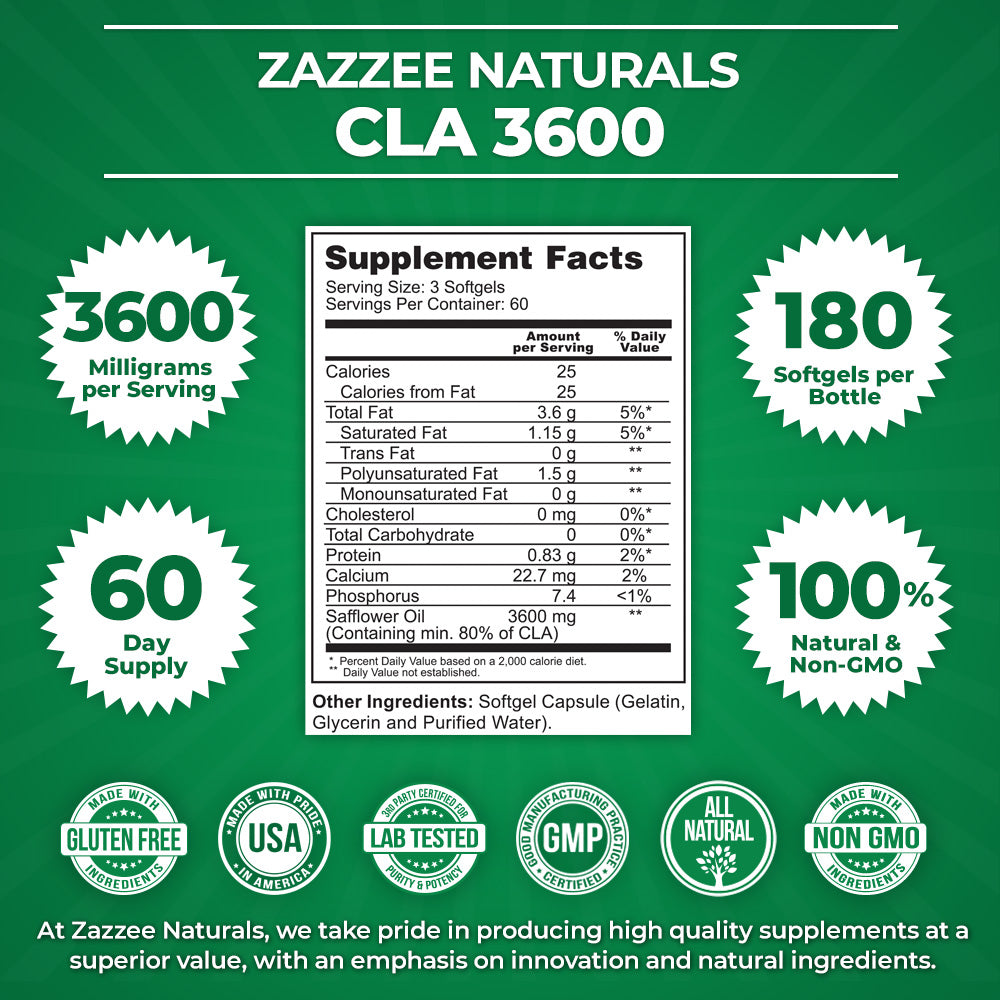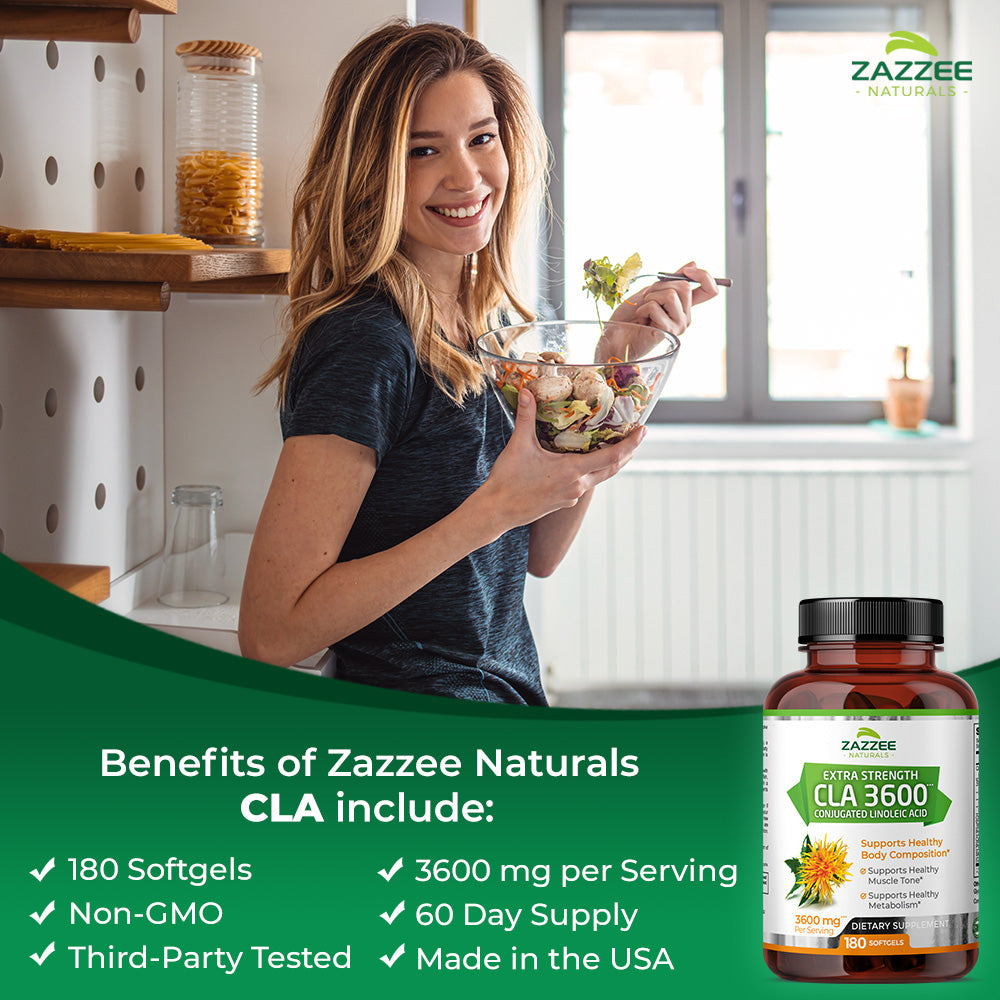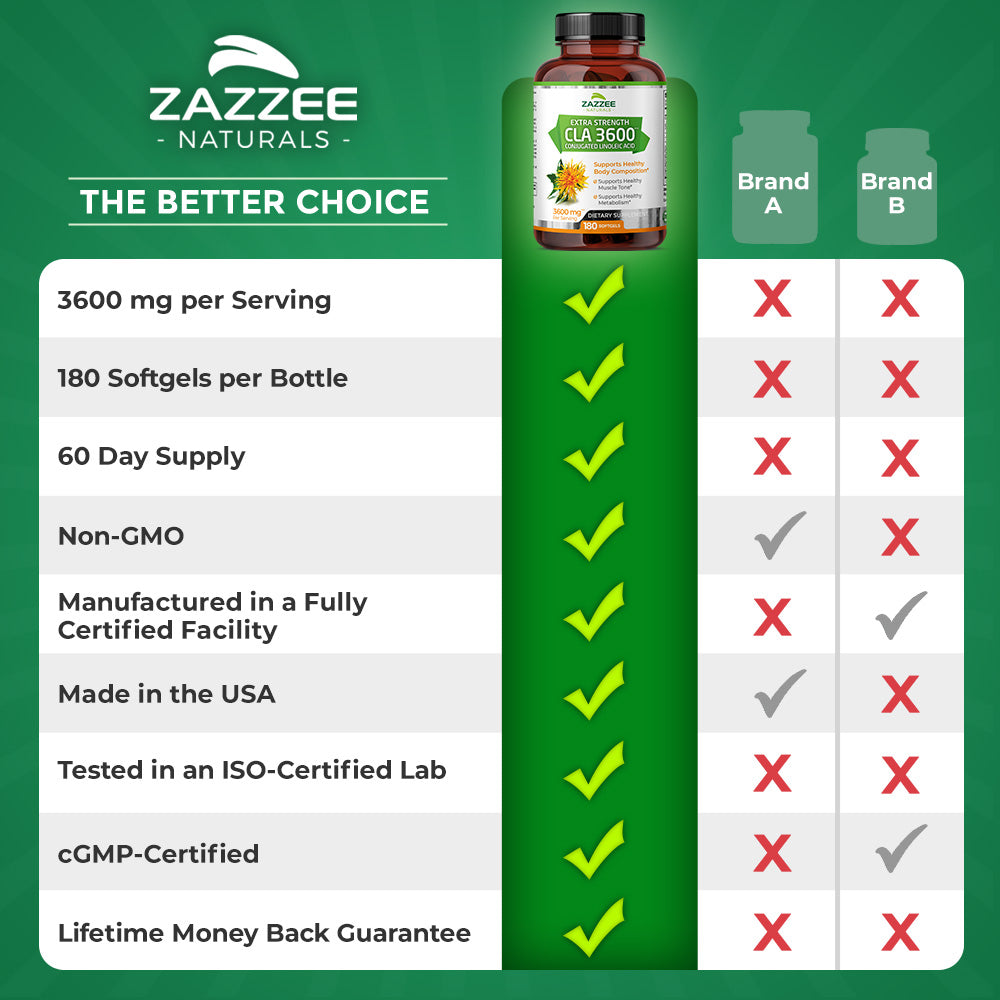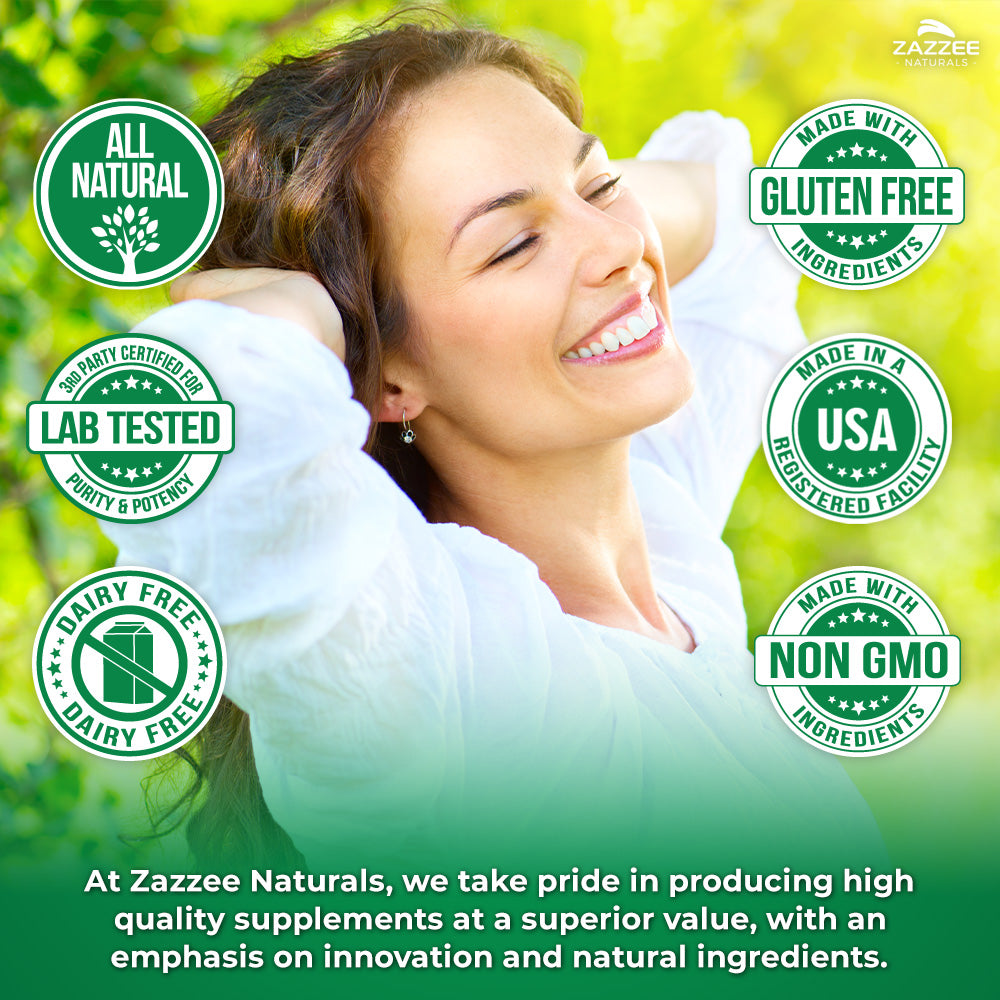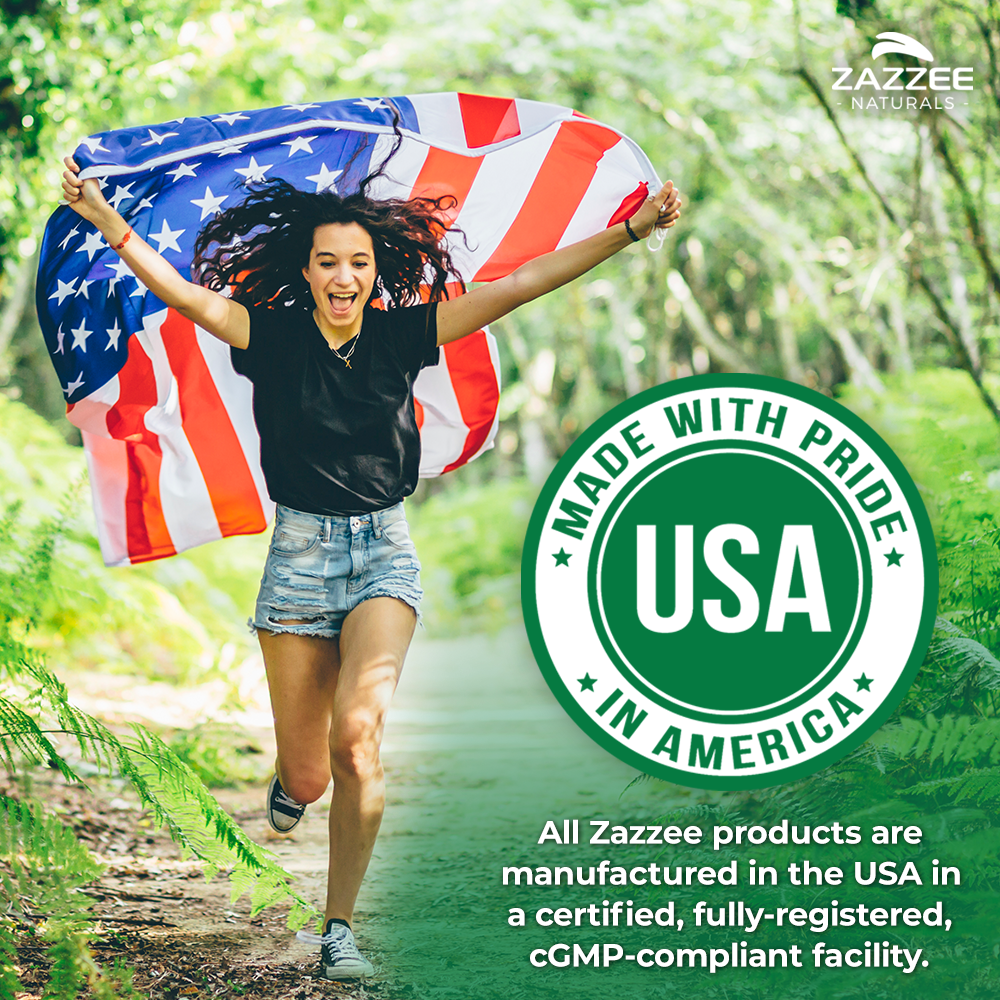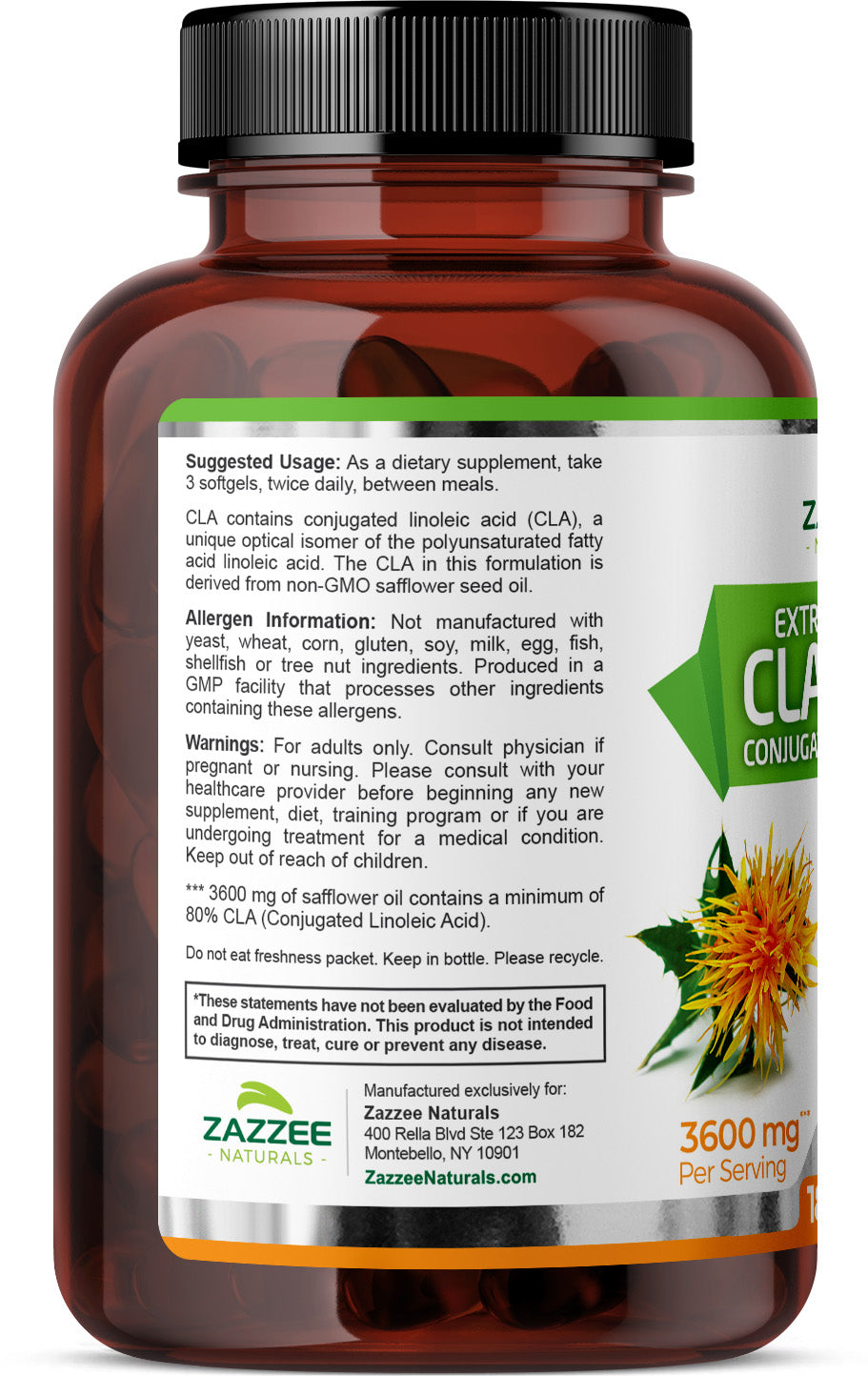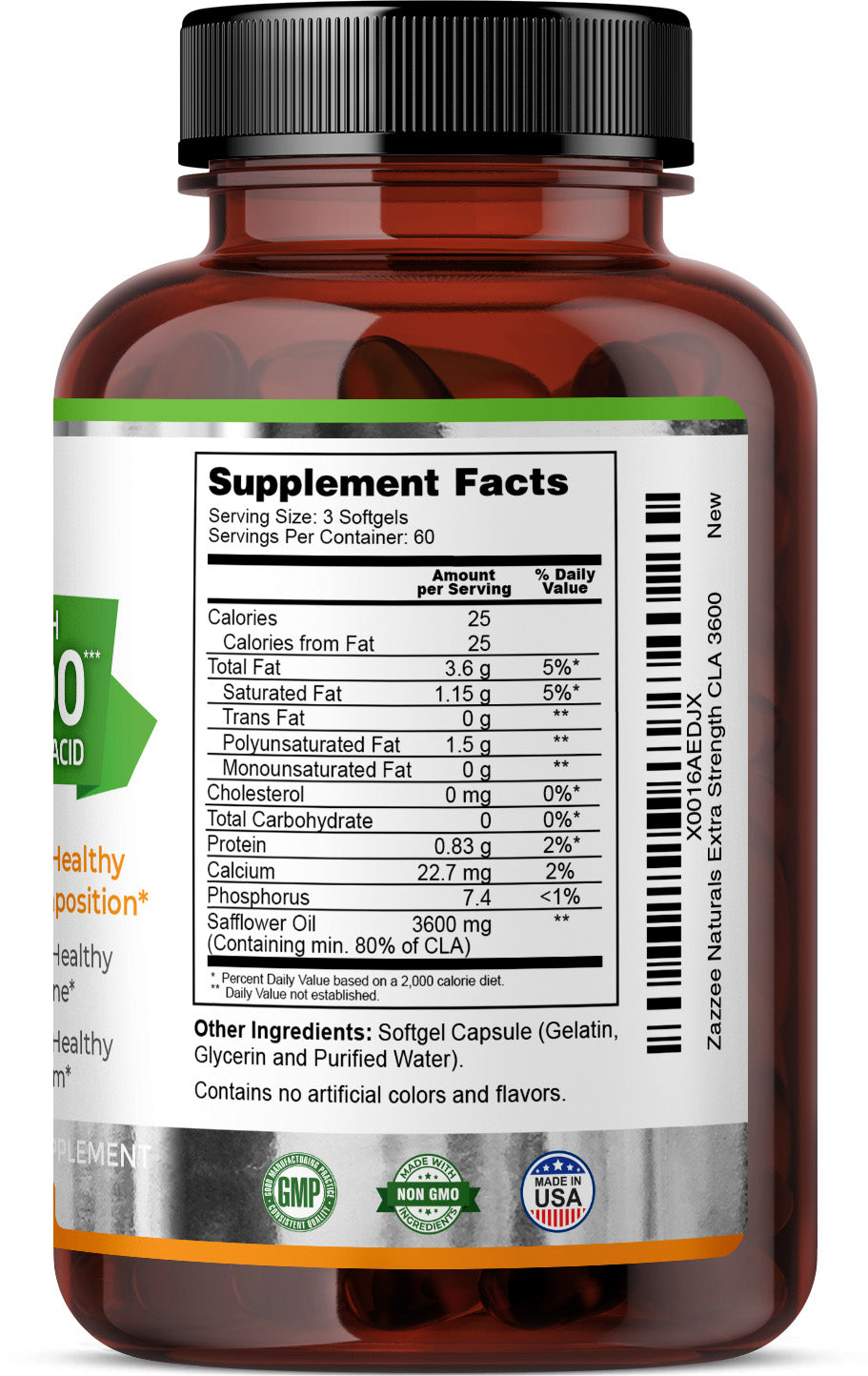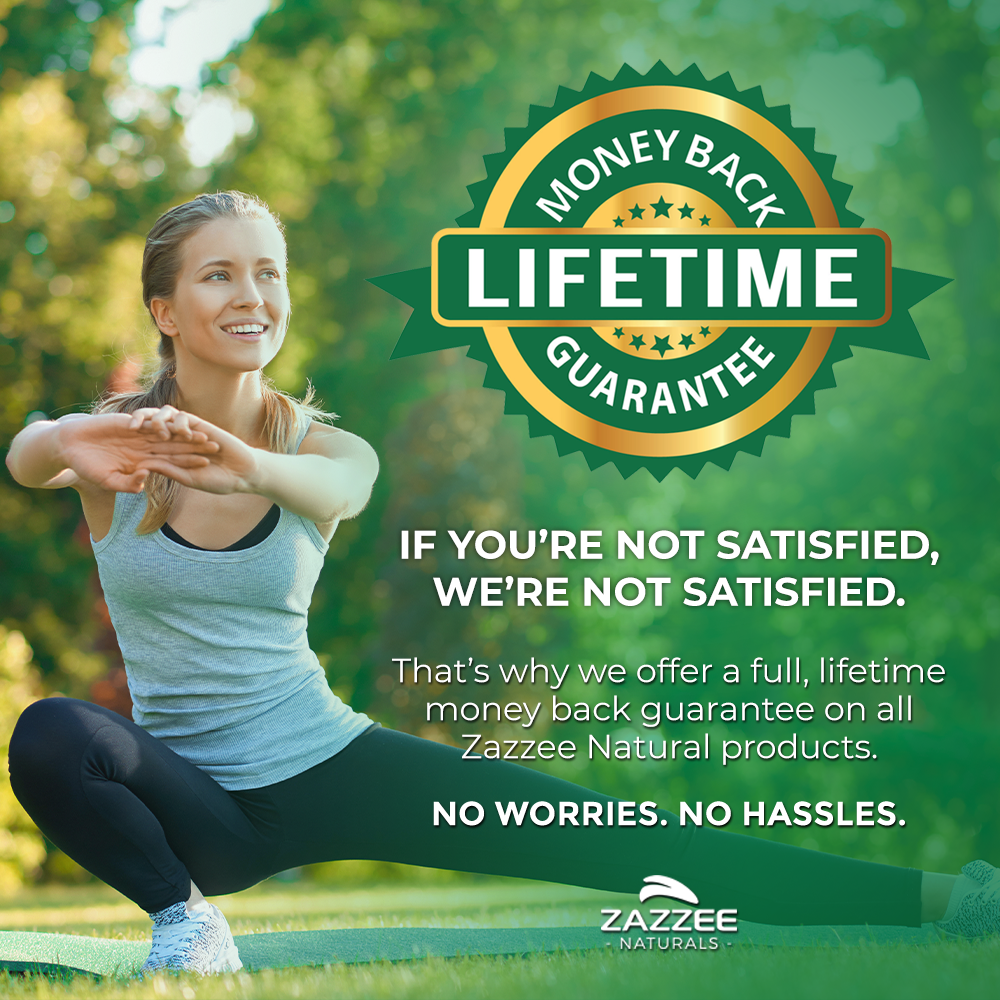 PRODUCT HIGHLIGHTS



Super Value

Each bottle contains 180 softgels – a full 60 day supply! Compare to other products that have less softgels per bottle, require more sofggels per serving, or are priced higher.




3600 mg per Serving - High Strength Dosage

Each serving contains a potent, effective 3600 mg of CLA. Numerous clinical studies have shown that 3600 mg is an optimal dosage.




180 Softgels per Bottle

Each bottle contains 180 softgels, which is much more than most competitor products. A single bottle cointains a full 60 day supply!




Non-GMO Safflower Oil

Our CLA is derived from non-GMO, all-natural safflower seed oil. We take pride in sourcing only non-GMO ingredients in all of our products!




Gold Standard Production

Your health and safety mean everything to us. For that reason, our CLA is manufactured in the USA, in an FDA certified facility with adherence to good manufacturing policies and under the most stringent quality control. You can rest assured that you get the best value for your money!

OUR QUALITY ASSURANCES
Vegan

All ingredients are 100% vegan and made from the purest sources available.

Lab Tested

All ingredients are third-party tested to ensure quality, potency and purity.

USDA Organic

This products meets the strict standards of the USDA for Organic Certification.

Gluten Free

All ingredients in this product, as well as the capsules, are 100% gluten free.

Non GMO

We ensure that all ingredients, including the capsules, are completely non-GMO.
Why Use Zazzee CLA 3600?
Studies show that CLA helps to reduce the number of existing fat cells AND helps to block new fat cells from forming. CLA also increases both lean muscle mass and energy and also has been shown to lower cholesterol and help control triglyceride levels.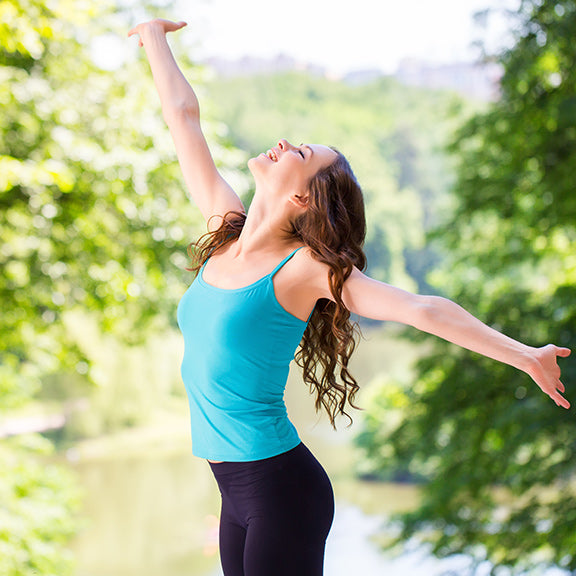 Five Star Reviews from Amazon
Really works
Great appetite suppressant! 10 pounds down so far!
Apr 2, 2019
Great Product!!!
WOW! I was not sure these were really working or not. Until I ran out of them! I had lost about 25 lbs, but I still was not convinced that the CLA had anything to do with it or not. Now I know. I ran out of the CLA about 2 weeks ago, And since I was not sure it was WHY I was loosing weight, I had not purchased more of it. Every one of those 25 lbs has come back in TWO weeks. Now I have my proof that CLA helps me lose weight. The first thing I'm doing on payday, I'm ordering more of the CLA. I have never had anything that worked so well in curbing my appetite. I'm sold on this stuff. It has never given me any bad side effects either, no shakes, no feeling starved, nothing. I have felt really good. And I'm sticking with this product, I recommend it to anyone who hasn't found a safe and easy way to lose weight. This has worked for me, better than anything I have ever tried. And Yes, I will be repurchasing more of this product. If you try it, I hope you have similar results. Good luck.
May 9, 2017
Another excellent Zazzee product
I'm taking several Zazzee products and decided to add their CLA (been buying it from another company). Again, I am 100% satisfied. It's easy to swallow and does what it's meant to do. Add to this a proper exercise routine and you will see effects. It does make you eat less and it does take off those love-handles :) Highly recommended.
Feb 9, 2019
Super Awesome CLA
I have been using the CLA Softgels for over 2 years on my daily routine workout, you will see changes in your body. lose the weight and gain muscle. Great CLA Softgels.
Sep 14, 2018
Highly recommend.
I just started taking this about a week ago, and I have already noticed a difference in how I feel. Highly recommend.
Jun 28, 2017