Regular price
Sale price
$21.27
Unit price
per
Sale
Sold out
150 Capsules per Bottle
Potent 200:1 Extract
1000 mg per Serving
100% Vegetarian
Made from Root Only
FDA and GMP Certified
Made in the USA
View full details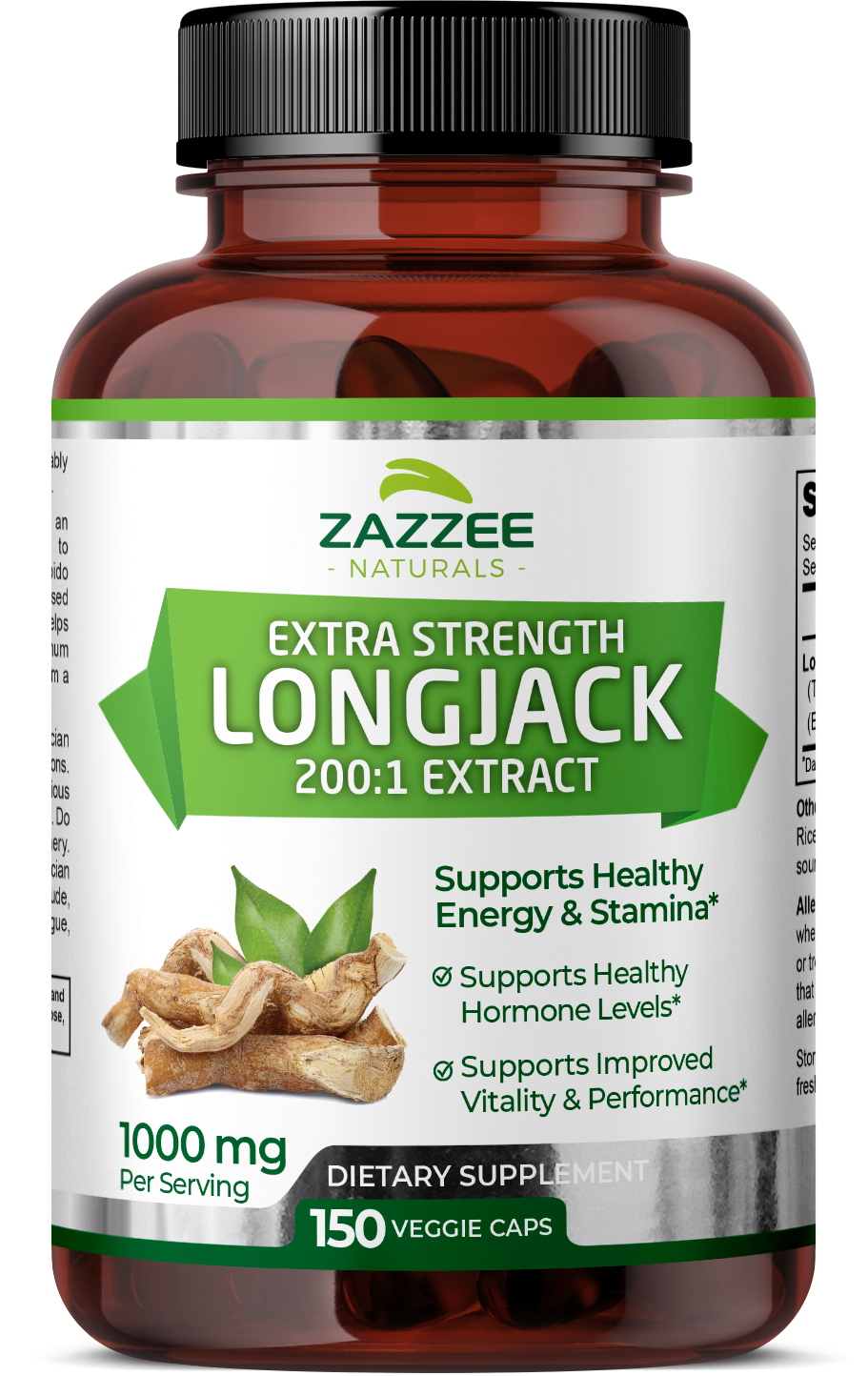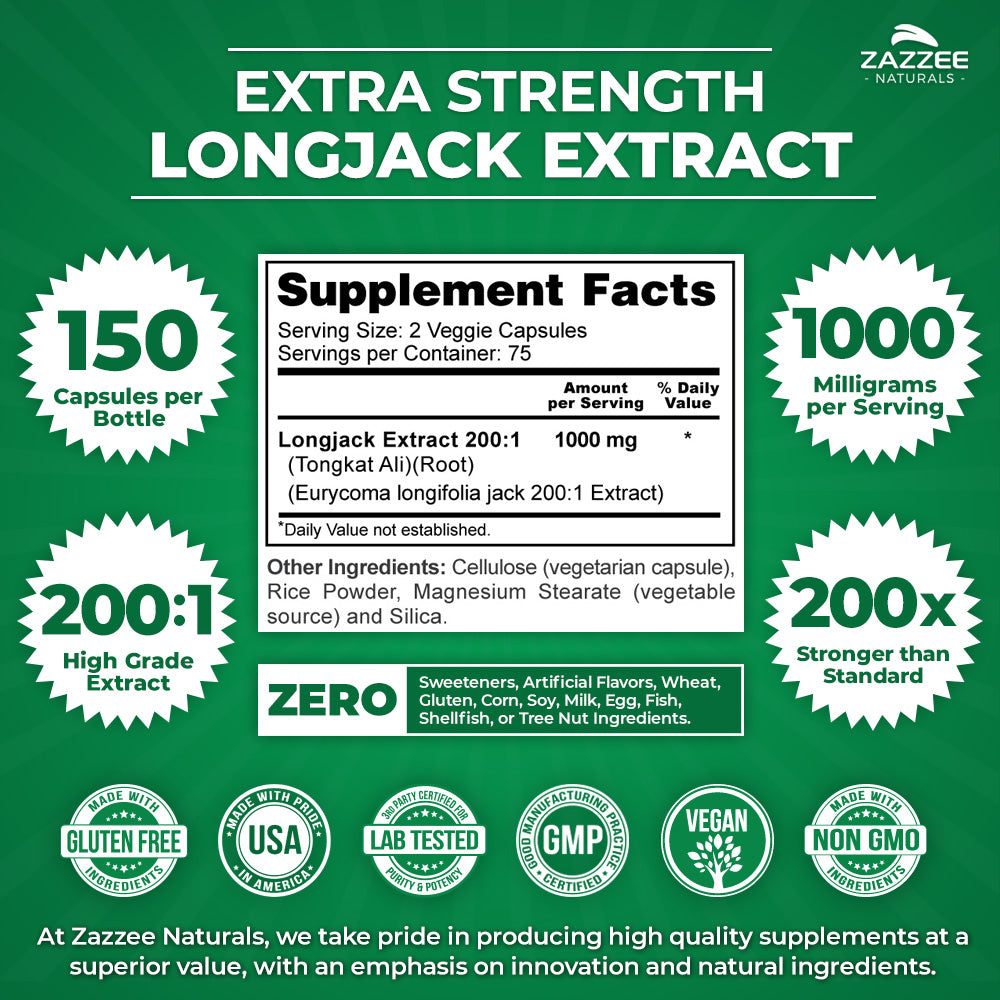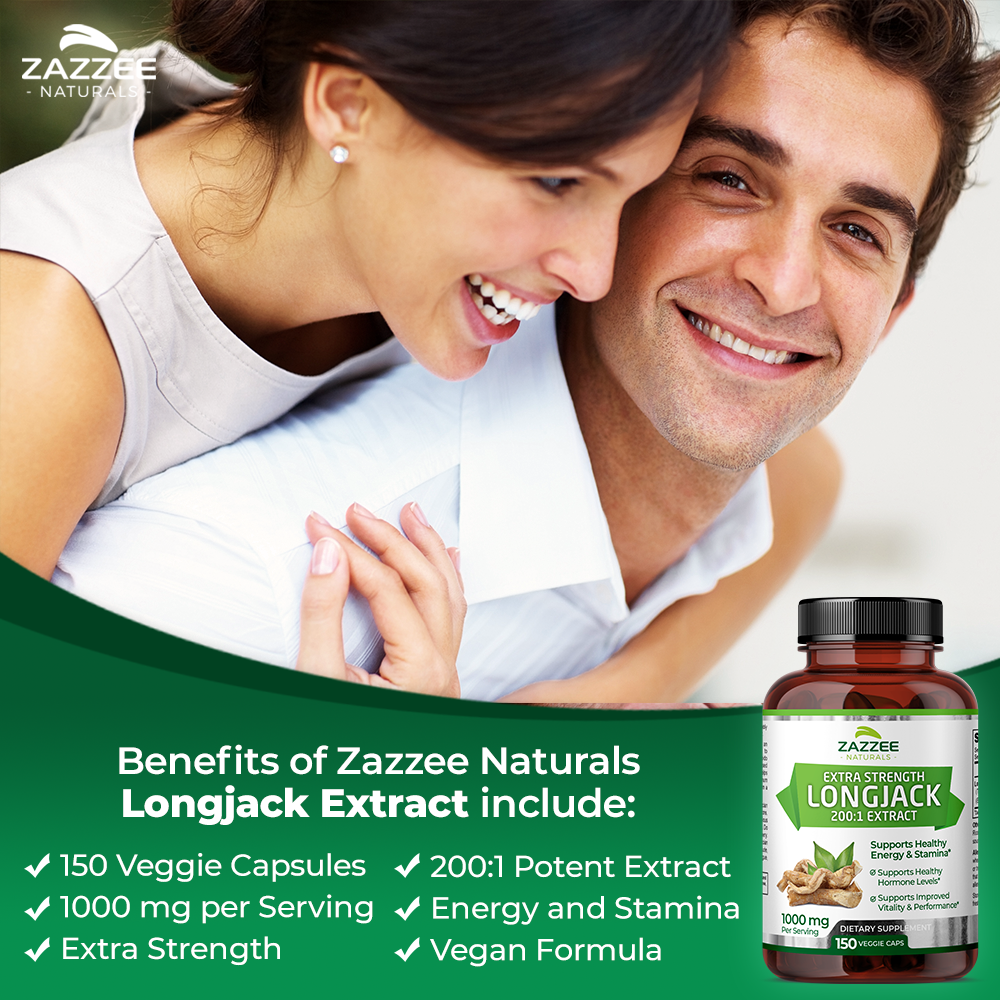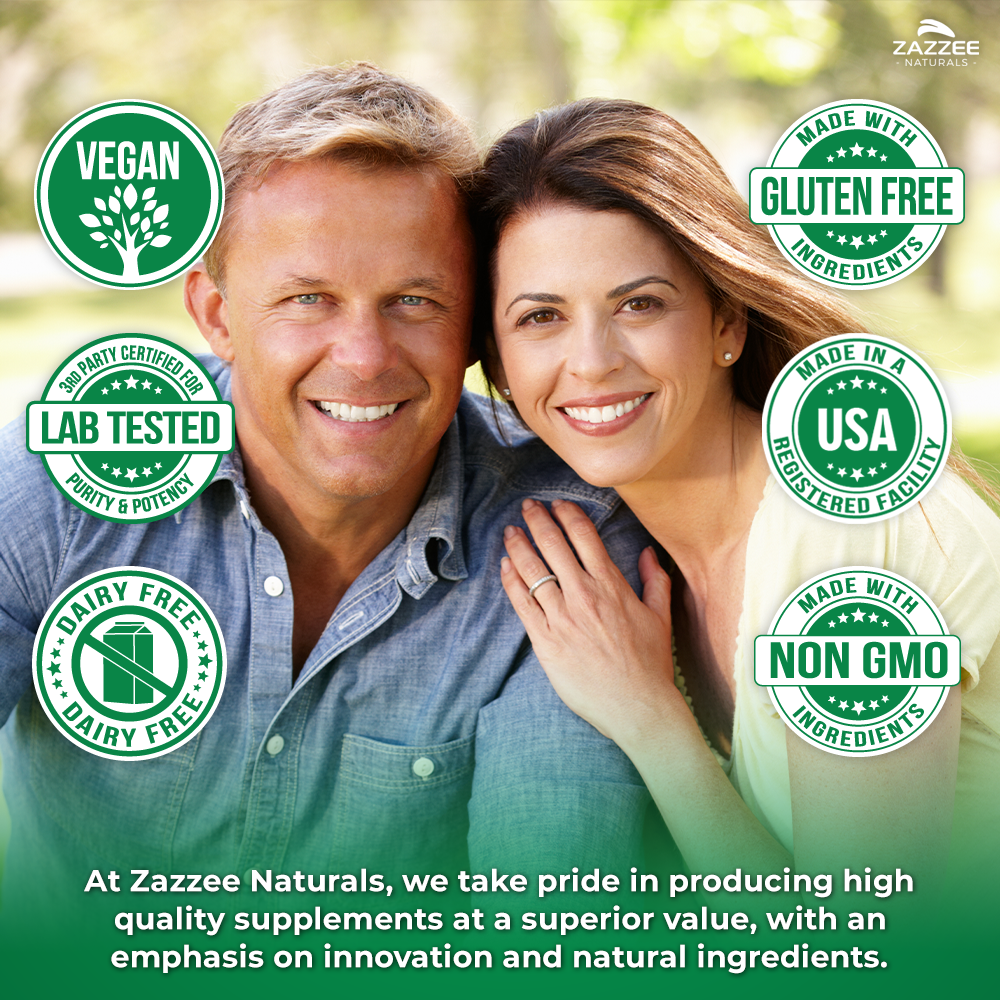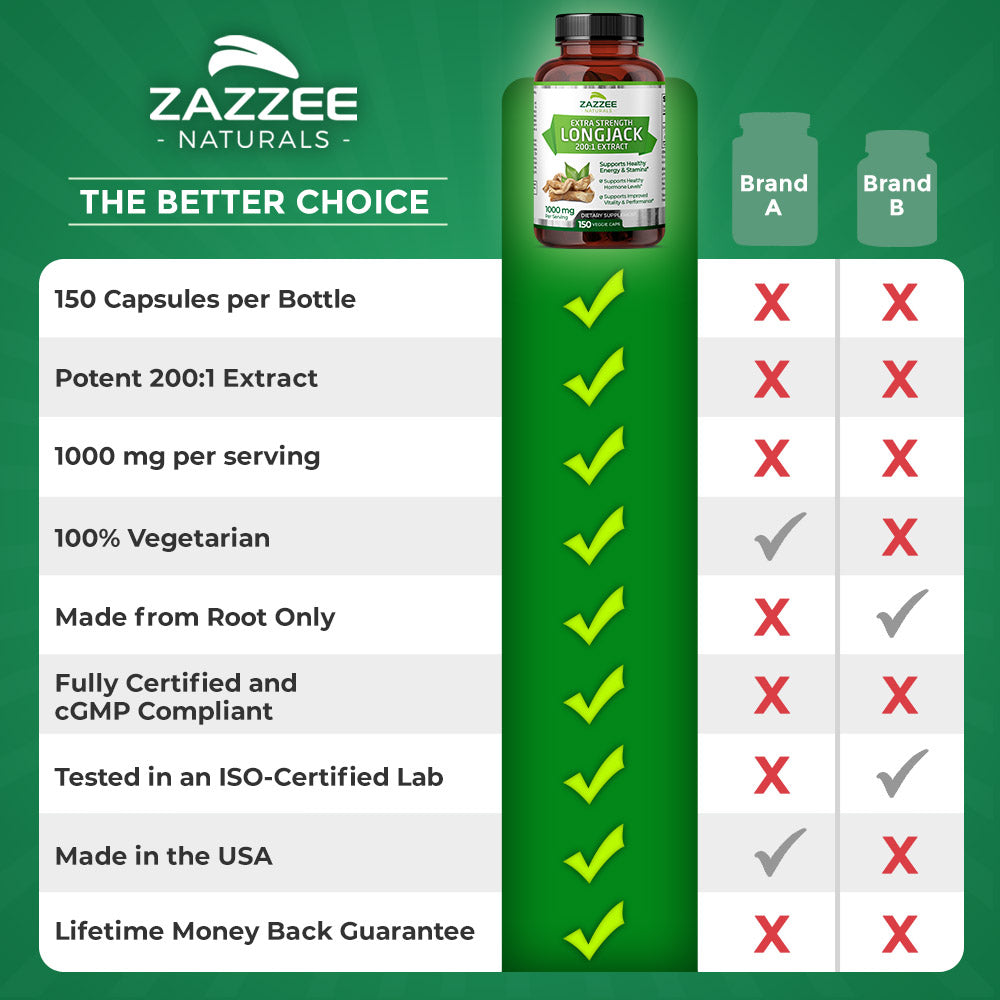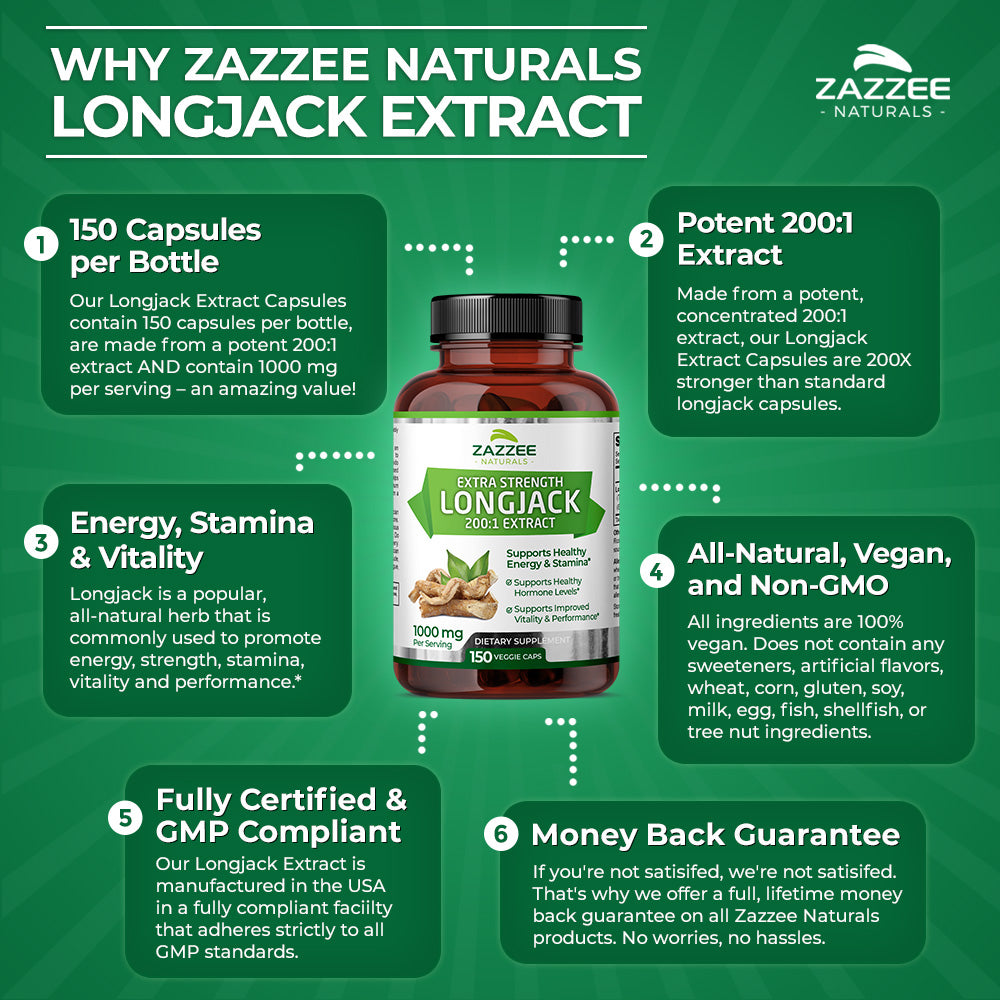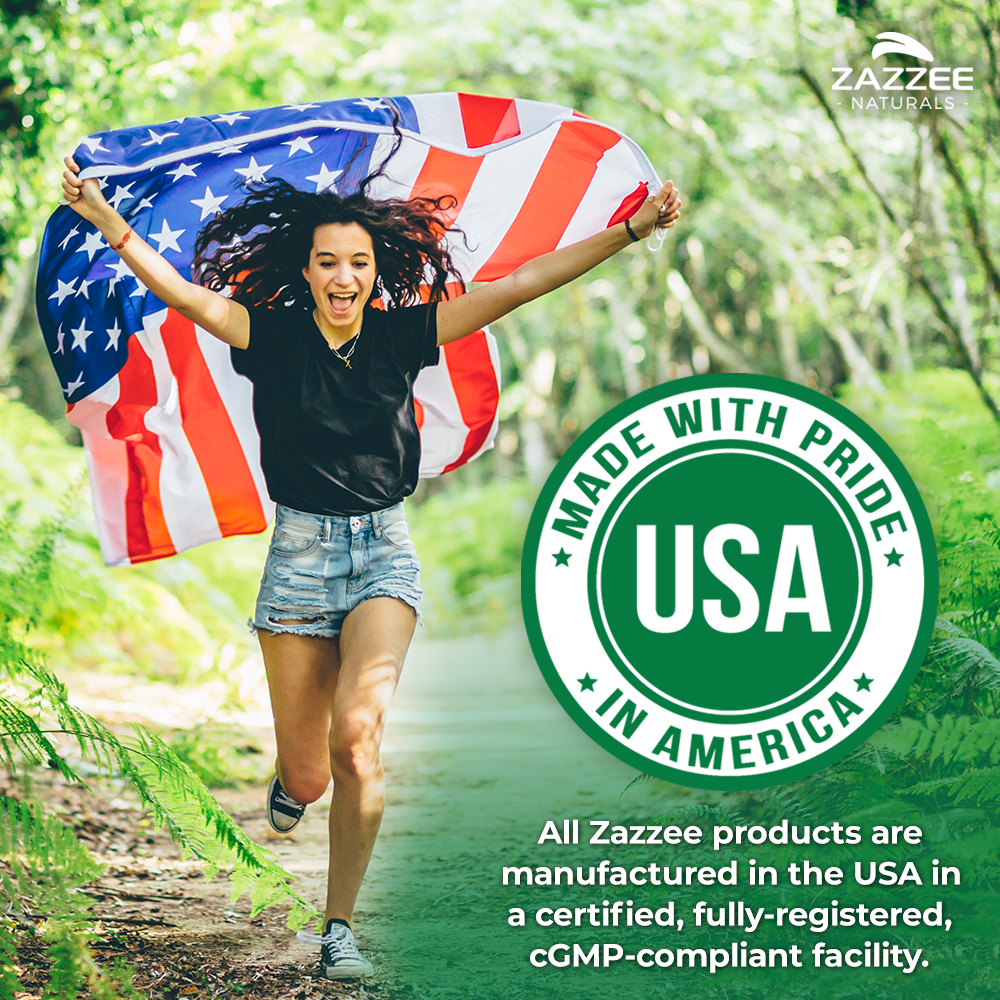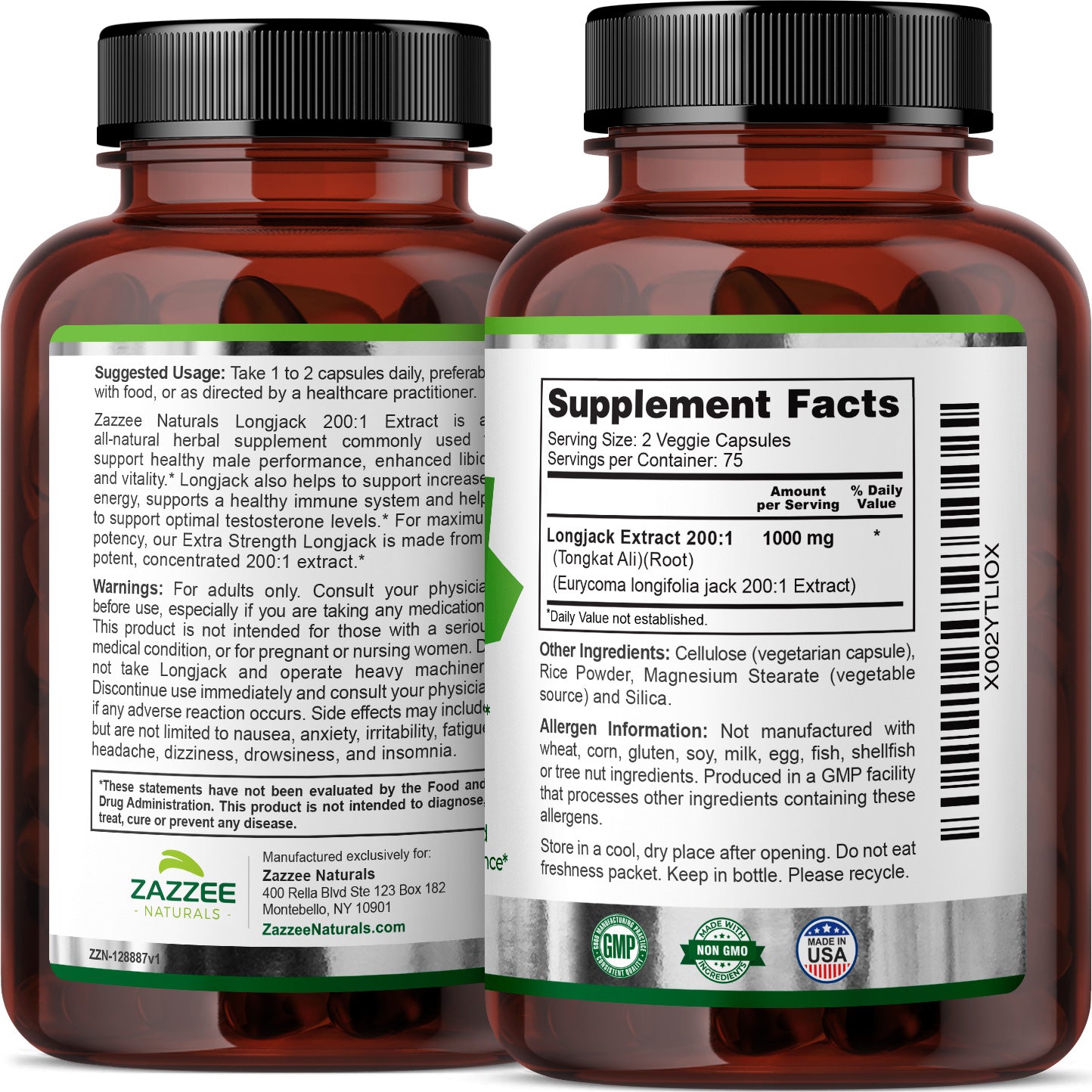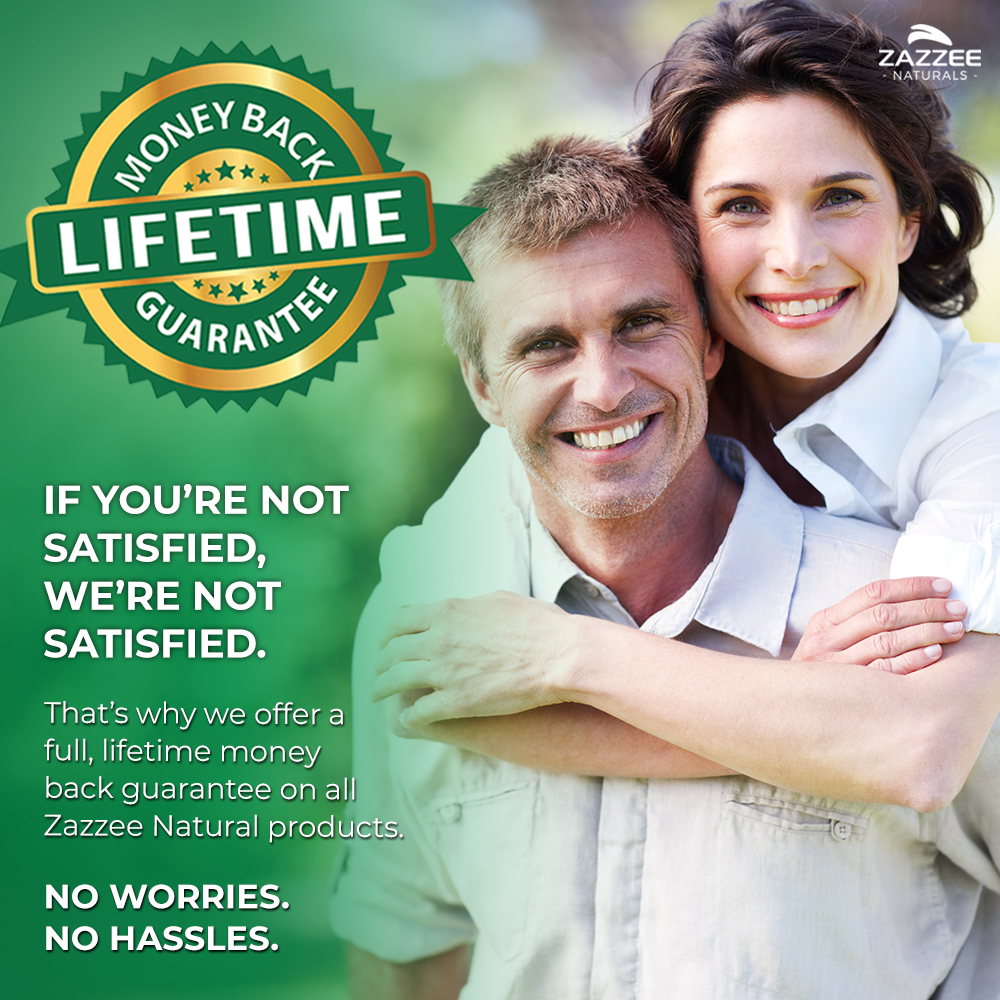 PRODUCT HIGHLIGHTS



Outstanding Value

Our Extra Strength Longjack Extract contains 1000 mg per serving, is made from a potent 200:1 extract AND contains 150 capsules per bottle – an amazing value! A single bottle contains up to a 5 month supply. Compare this to other leading brands that contain less than 150 capsules, do not provide 1000 mg per serving, and use a much less potent, non-extract powder. Our Extra Strength Longjack Extract is a bargain not be found elsewhere!




Maximum Strength Available

Our Extra Strength Longjack Extract is the strongest dosage available! Each serving contains 1000 mg of Longjack Extract made from a potent, powerful 200:1 extract.




Natural, Vegan, & Non-GMO

All ingredients, including the capsule, are 100% vegan. Our Extra Strength Longjack Extract does not contain any sweeteners, artificial flavors, wheat, corn, gluten, soy, milk, egg, fish, shellfish, or tree nut ingredients. Enjoy the amazing benefits of our potent Longjack Extract without worrying about what else might be hiding in each capsule!




Gold Standard Production

Your health and safety mean everything to us. For that reason, our Extra Strength Longjack Extract is manufactured in the USA, in a fully certified facility with adherence to good manufacturing policies and under the most stringent quality control. You can rest assured that you get the best value for your money!




Lifetime Money Back Guarantee



OUR QUALITY ASSURANCES
Vegan

All ingredients are 100% vegan and made from the purest sources available.

Lab Tested

All ingredients are third-party tested to ensure quality, potency and purity.

FDA Registered Facility

Produced in FDA certified facility under the most stringent quality standards.

Gluten Free

All ingredients in this product, as well as the capsules, are 100% gluten free.

Non GMO

We ensure that all ingredients, including the capsules, are completely non-GMO.
Why Use Zazzee Longjack Extract?
Longjack Extract is commonly used to support healthy male performance, healthy libido and vitality. Longjack also helps to support increased energy, supports a healthy immune system and helps to support optimal testosterone levels.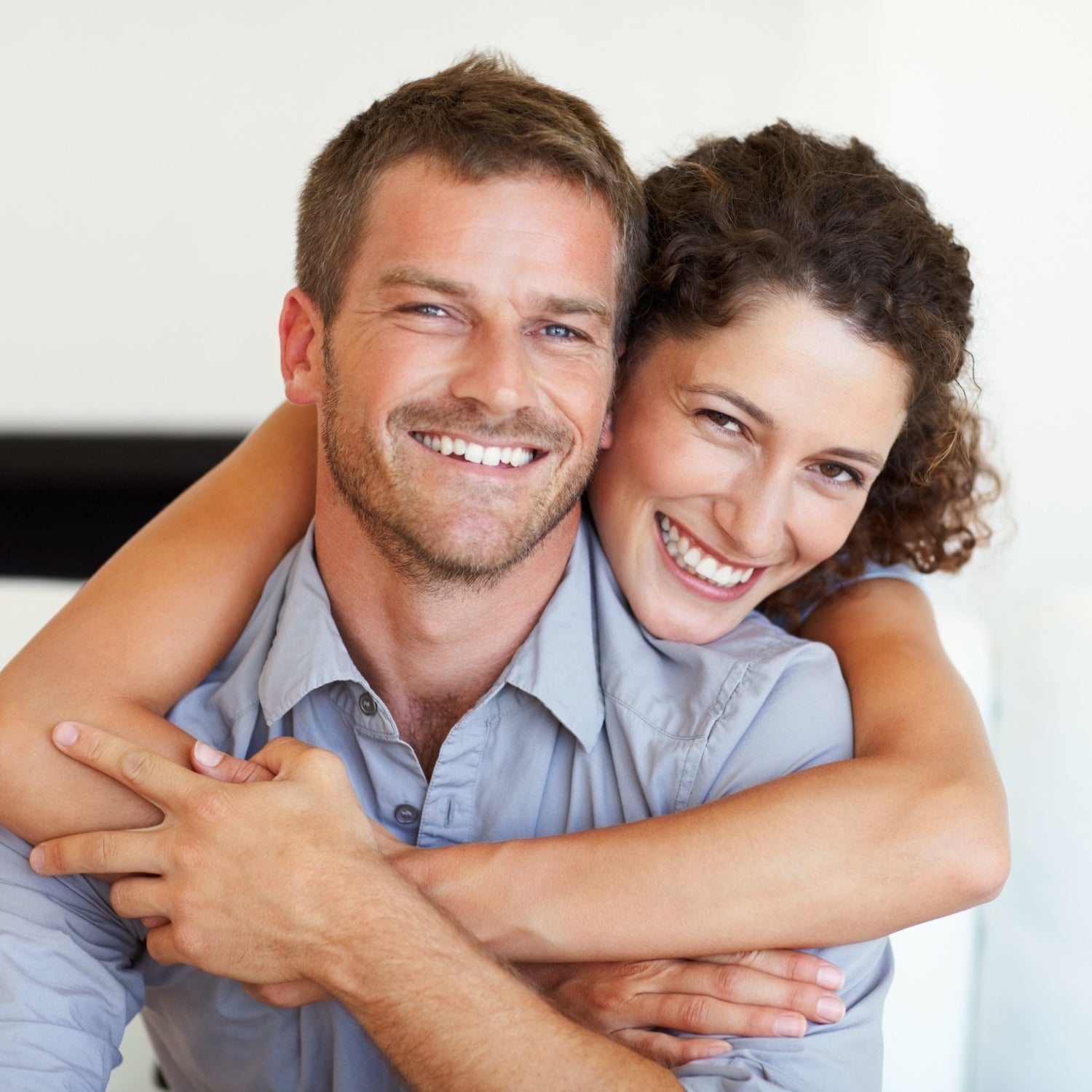 Five Star Reviews from Amazon
Great value for the price
….Very pleased with the results - it's been a few years since I tried Tongkat Ali and it was great, after a few days, to feel "the wind back in my sails" :) Before this was a widely-known supplement I used to buy my powder in bulk and make my own capsules!.... Definitely happy, and will be buying more.
Oct 13, 2022
Excellent price and generous amounts of Longjack Tongkat Ali
Longjack Tongkat Ali is one of the few nutritional supplements that some medical studies have shown to be effective for its intended use. For example, male vitality and testosterone support... the price is right, and it's nice that you get 150 capsules (500mg each) per bottle. I also appreciate that this supplement gives me nothing but Longjack Tongkat Ali, unlike other brands which mix it in small quantities with other ingredients…
Oct 4, 2022
Seeing benefits already!
Been taking this for a little over 2 weeks now and have noticed small but beneficial things so far! I've noticed I feel a little more energized in the mornings shortly after I take it (i'm not a morning person so this is important) and I also feel a little less congested than usual. My seasonal allergies are usually really strong but one of the reasons why I was looking into this supplement was for the probiotic and immune health properties and I can say I'm already feeling some of them. So far so good, can't wait to see what other benefits are to come the longer I've been on it!
Oct 24, 2022